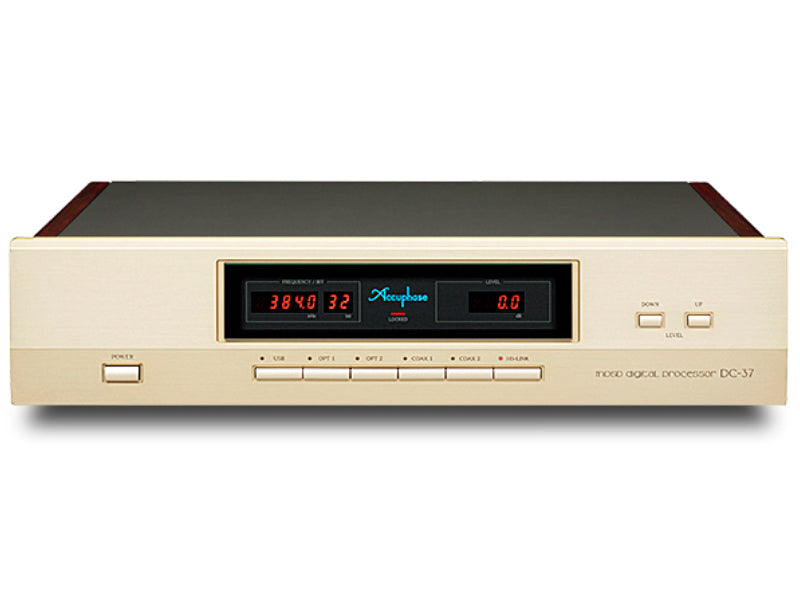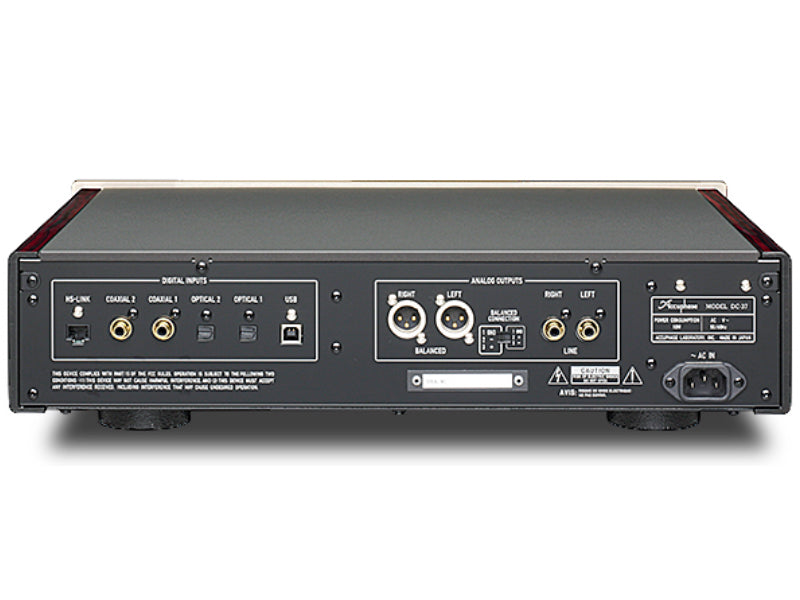 Accuphase DC-37 DAC
Accuphase Laboratory, Inc.Japan have requested for us not to sell their premium products on line. 
However we may be able to deliver this for you. Please call 01925 828 009 for information.
Demonstration are available on request. 
State-of-the-Art Digital Processor — Innovative MDSD (Multiple Double Speed DSD) digital processing circuitry with double-speed high-precision moving-average filter circuit configuration for straight D/A conversion of DSD signal. Support for playback of high-resolution sources in 5.6448 MHz (1-bit 2-channel DSD) and 384 kHz (32-bit 2-channel PCM) format. Six digital inputs including HS-LINK and USB. Informative readout shows sampling frequency and number of quantization bits of input source, based on actual measurement.
■ Ample clean power is provided by separate power supplies for the digital and analog sections, each with a dedicated power transformer and large filtering capacitors.
■Ultra-high-speed FPGA (Field Programmable Gate Array) harnesses digital processing power to implement innovative MDSD reproduction with double-speed high-precision moving-average filter circuit.
■MDS++ type D/A converter with eight circuits driven in parallel.
One 32-bit HyperstreamTM DAC chip (ES9018 from ESS Technology Inc.) is used per channel, each comprising eight circuits driven in parallel. This improves overall performance by a factor of about 3 as compared to a single converter circuit, thereby achieving outstanding low-distortion results.
■Direct Balanced Filter uses high-precision op-amps and performs totally separate analog filtering for line and balanced signal paths, to prevent any risk of interference when both are used simultaneously.
Six digital inputs: HS-LINK, coaxial (2), optical (2), USB.

Line and balanced analog outputs (1 each). Phase selector switch for balanced output.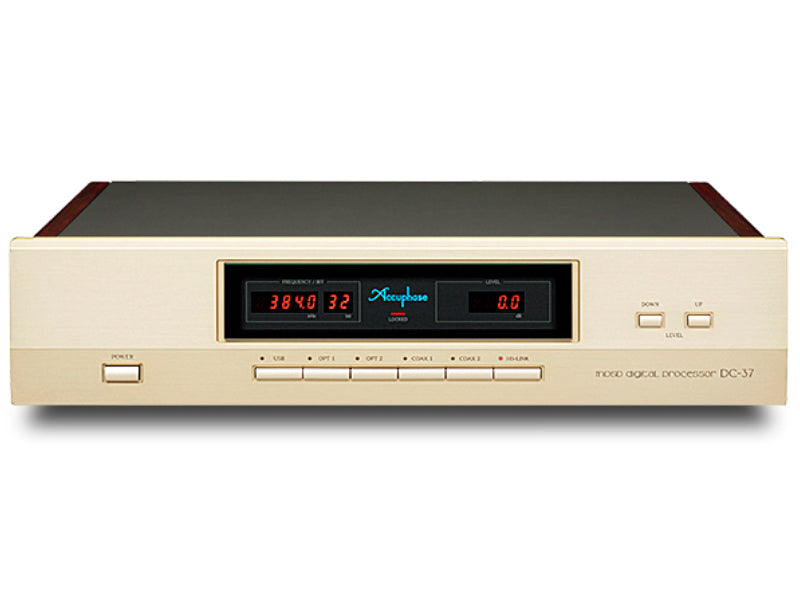 Accuphase DC-37 DAC
Sale price

£9,000.00
Regular price
Choose options