Auralic Aries G1 Wireless Streaming Transporter
£1,999.00
Four years after the release of the original ARIES, this groundbreaking streamer is getting a high-tech upgrade in the brand-new ARIES G1 Wireless Streaming Transporter.
Infused with AURALiC technologies and designs developed for our premier G2 line, the ARIES G1 connects over Wi-Fi to digital sources like network attached storage, Internet streaming services like TIDAL and Qobuz, Internet Radio, and USB drives to bring high performance streaming to your home audio system. On-Device Playlists, Memory Caching, Gapless Playback and Bit-Perfect Multi-Room functionality are among the features found in all AURALiC streaming devices, and with support for Spotify Connect, AirPlay, and Roon Ready, ARIES G1 connectivity is more expansive than ever. Improved hardware offers a serious boost in performance in the ARIES G1, to make it a perfect choice for streaming audiophile-grade resolutions up to DSD512 and PCM 32bit/384k.
When the original ARIES Wireless Streaming Bridge was introduced it transformed the digital audio experience, allowing music lovers to stream high-resolution favorites from local and Internet sources over Wi-Fi for the first time. Now we've given the ARIES a "G" style makeover that's bringing a classic device back to the cutting edge.
The G1 update to the ARIES draws extensively from innovative technologies developed for our top-of-the-line G2 series, with a supercharged hardware platform and a completely transformed industrial design leading the way. Once again, outfitting your home audio system with state-of-the-art streaming performance and features is more accessible than ever — with the ARIES G1 Wireless Streaming Transporter.
Display Brilliance
A 4.0-inch true color in-plane switching display with a resolution of over 300ppi provides complete operational feedback: playback status, configuration settings, and a full library view for browsing your collection.
Flexibility to Explore 
The ARIES G1 offers nearly universal connectivity for access to all your digital sources. Tri-band Wi-Fi and Ethernet open your system to UPnP/DLNA media servers, shared network folders, high-resolution Internet Services, and Internet Radio, as well as RoonReady, Bluetooth, AirPlay, and SongCast control.
Dual Purer-Power Linear Power Supplies
We've given the ARIES G1 two of our ultra-quiet Purer-Power linear power supplies, galvanically isolating them from each other in the obsessive quest to reduce noise for better sonic performance. Processing and display power is completely separated from sensitive audio components that operate on their own dedicated supply. Interference between the separate areas is reduced to zero, so all you'll hear from the ARIES G1 is the music.

Dual Femto Clocks have got you covered no matter how you like to connect. With 2 separate, super-accurate clocks cycling on the order of quadrillionths of a second, you'll enjoy extremely low jitter and better sound. One clock takes care of digital outputs, and the second regulates USB output, so you can be sure your musical signal is always rock-steady.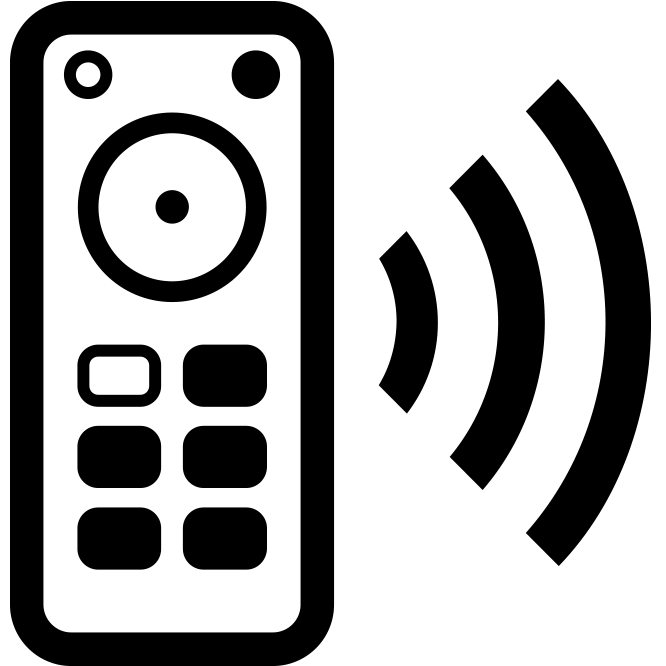 Smart-IR Remote Control lets your AURALiC device map its functionality onto any remote you'd like. Just let the device know which remote you prefer, and all of its operations (play/pause, volume control, track select, etc.) can be assigned to buttons just the way you like them.

Open network connections and data fetching are prone to noise that can hurt the quality of your audio signal. The Tesla G2 hardware platform dedicates a whopping 1GB of RAM to the task of caching, lowering the frequency of open circuits and helping your music sound better.
The first of two Purer-Power supplies feeds the ARIES G1's processing circuit, LCD display, and storage – whether internal or attached via USB. The second Purer-Power pathway is dedicated to sensitive audio components such as the Femto clock and USB audio output. Both power supplies are galvanically isolated from each other to ensure zero EMI interference between them.

The second generation of our ActiveUSB provides more than just asynchronous control over USB data for enhanced accuracy and precise re-clocking to reduce jitter. It also bypasses the USB power stream, using its own Purer-Power linear power supply instead. That means dirty USB power — and the EMI noise that comes along with it — is kept as far from the music as possible.

Lossless: AIFF, ALAC, APE, DIFF, DSF, FLAC, OGG, WAV and WV
Lossy: AAC, MP3, MQA and WMA

PCM: 44.1KHz to 384KHz in 32Bit*
DSD: DSD64(2.8224MHz), DSD128(5.6448MHz), DSD256(11.2896MHz), DSD512(22.57892MHz)**

AURALiC Lightning DS for iOS
AURALiC Lightning DS for web browser (device settings only)
OpenHome compatible control software (BubbleUPnP, Kazoo)
Roon (Roon Core required separately)

Network shared folder, USB Drive, UPnP/DLNA Media Server, native TIDAL and Qobuz Sublime+ streaming, Internet Radio, AirPlay, Bluetooth, Songcast, RoonReady

Digital Outputs: AES/EBU, Coaxial, Toslink
USB Output: USB Host to compatible DAC ***

Wired: Gigabit Ethernet
Wireless: 802.11b/g/n/ac Tri-Band WiFi
Sleep: <10W
Playback: 50W at max.

13.4 x 12.6 x 3.2 in. (34cm x 32cm x 8cm)
You might also like