Sale
Auralic Vega G2 Streaming DAC (Ex Demonstration)
£5,499.00
£3,999.00
Our ex demonstration Vega G2 is in good condition complete with all accessories box a packaging.  
From the addition of integrated streaming to its unique casework, the VEGA G2 is transforming the idea of what a DAC can be. Every aspect of the VEGA G2's engineering has been designed to push the boundaries of sonic performance, reshaping data into vibrant musical performance — but its sound engineering is only half the story. The completely revamped architecture of the VEGA G2 combines high-end DAC performance and feature-rich streaming, emerging as a complete digital music solution for your home audio system. VEGA G2 streaming is based on the Lightning Streaming framework, so favorite AURALiC features like On-Device Playlists, Memory Caching, Gapless Playback and Bit-Perfect Multi-Room are all at your fingertips. With support for every audiophile format and resolution up to DSD512, the stellar VEGA G2 is the embodiment of what high—resolution digital music can be.

With a dedicated, low-noise 3uV power supply to minimize phase noise and keep it as quiet as it is accurate, our 72 Femto Master Clock is amazingly precise for less jitter, and immaculate sound. Its 72 femtosecond cycles — that's 72 quadrillionths of a second — set a new standard for signal timing. Temperature-regulated for consistent performance, this clock is always there to keep things rock-steady.

One of the VEGA G2's high-speed galvanic isolators lies between the Tesla processing platform and its highly sensitive DAC circuitry. Data can flow across the isolator, even while it physically separates and shields the DAC from interference. The result is a whopping 80% reduction in noise levels compared to the original VEGA DAC.

Flexible Filter Mode gives you a nuanced level of control over your audio output. Its various modes were developed using a combination of objective data models and subjective testing, with each mode offering a unique array of filters to match the sonic quality of the source. Whether it's modes to tweak in-band ripple, out-band attenuation, ultrasonic filtering and more, you've always got the power to dial in the performance you want.

Inspired by classic analog circuit designs, ORFEO is capable of driving an array of loads to match the characteristics of a variety of amplifiers. Using small signal components with excellent linear qualities, thermally balanced and biased into Class-A, ORFEO has the power to drive loads of up to 600ohms while keeping noise low — open loop distortion comes in at less than 0.001%.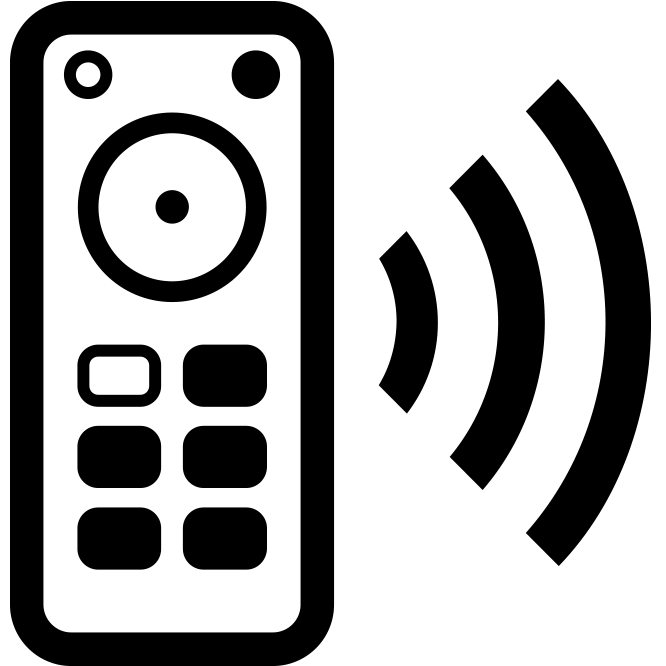 Smart-IR Remote Control lets your AURALiC device map its functionality onto any remote you'd like. Just let the device know which remote you prefer, and all of its operations (play/pause, volume control, track select, etc.) can be assigned to buttons just the way you like them.

The Purer-Power linear power supply reduces DC current noise by as much as 90dB with its power purification module. Using a specially designed transformer and unique wiring that minimizes vibration, noise from Purer-Power is kept below 1uV across the audible spectrum, leaving you to discover the details in your music, down to the last bit.

Frequency Response: 20 - 20KHz, +/- 0.1dB*
THD+N: < 0.00012% (XLR); < 0.00015% (RCA), 20Hz-20KHz at 0dBFS
Dynamic Range: 130dB, 20Hz-20KHz, A-weighted

Lossless: AIFF, ALAC, APE, DIFF, DSF, FLAC, OGG, WAV and WV
Lossy: AAC, MP3, MQA and WMA

PCM: 44.1KHz to 384KHz in 32Bit**
DSD: DSD64(2.8224MHz), DSD128(5.6448MHz), DSD256(11.2896MHz), DSD512(22.57892MHz)***

AURALiC Lightning DS for iOS
AURALiC Lightning DS for web browser (device setting only)
OpenHome compatible control software (BubbleUPnP, Kazoo)
Roon (Roon Core required separately)

Digital Inputs: Lightning-Link, AES/EBU, Coaxial, Toslink, USB Audio
Analog Inputs: RCA Line-stage (2Vrms maximum)
Streaming Inputs: uPnP/DLNA Media Server, native TIDAL and Qobuz Sublime+ streaming, Spotify Connect, Internet Radio, RoonReady

Balanced: XLR (4.8Vrms at 0dBFS, output impedance 5ohm)
Unbalanced: RCA (4.8Vrms at 0dBFS, output impedance 50ohm)
Headphone: 6.35mm Headphone Jack (output impedance 5ohm)


13.4 x 12.6 x 3.2 in. (34cm x 32cm x 8cm)


Anodized precision-machined extrusion aluminum case in matte black

AURALiC VEGA G2 Streaming DAC
Power cord
USB Cable
Lightning-Link Cable
User's guide
* Tested under Filter Mode Precise for all sampling rate
** 352.8KHz and 384KHz and 32bit are supported through streaming, USB and Lighting-Link input only
*** By 'DoP V1.1' or native DSD protocol through streaming, USB and Lightning-Link input only
You might also like