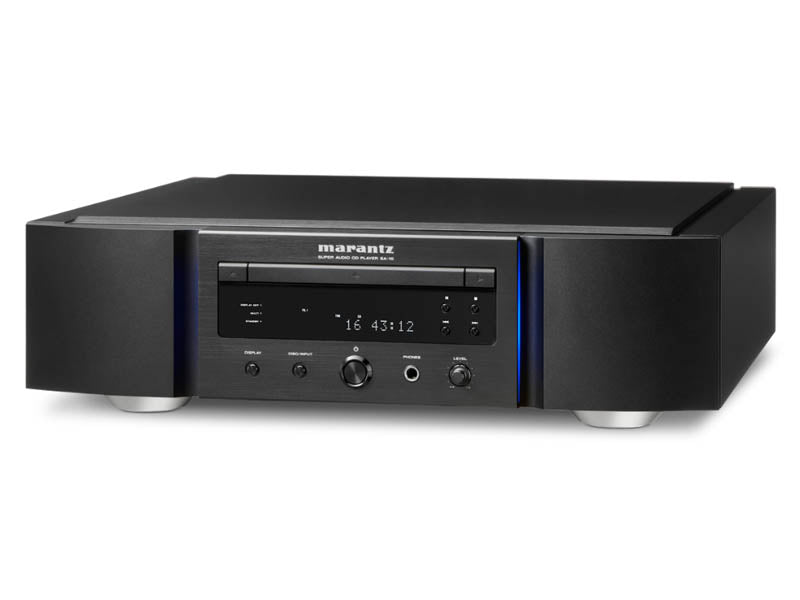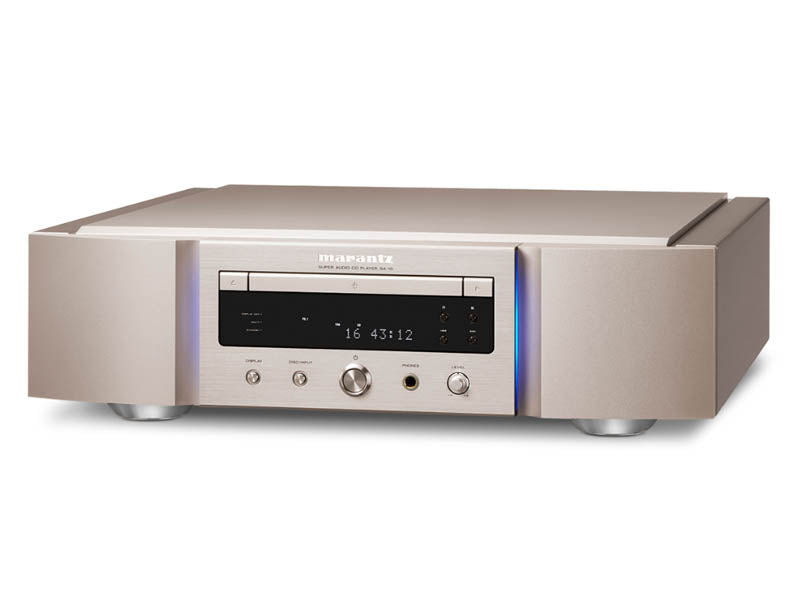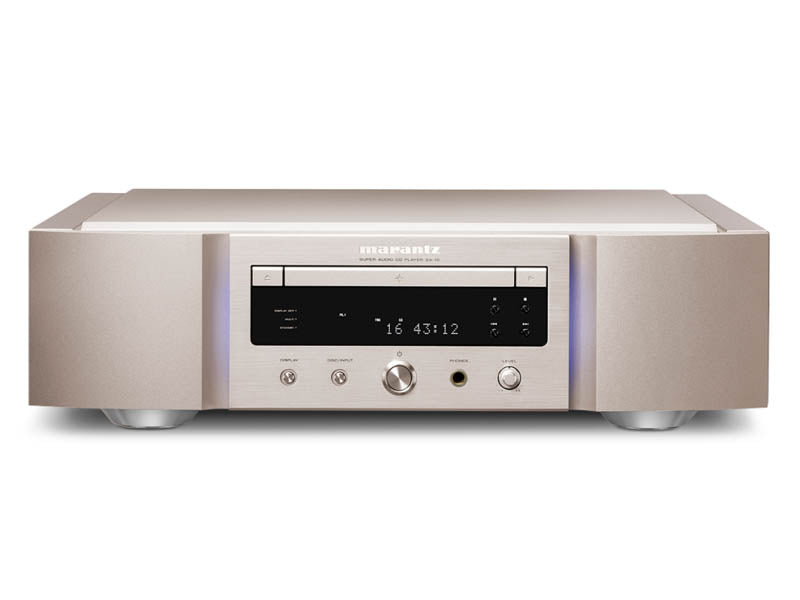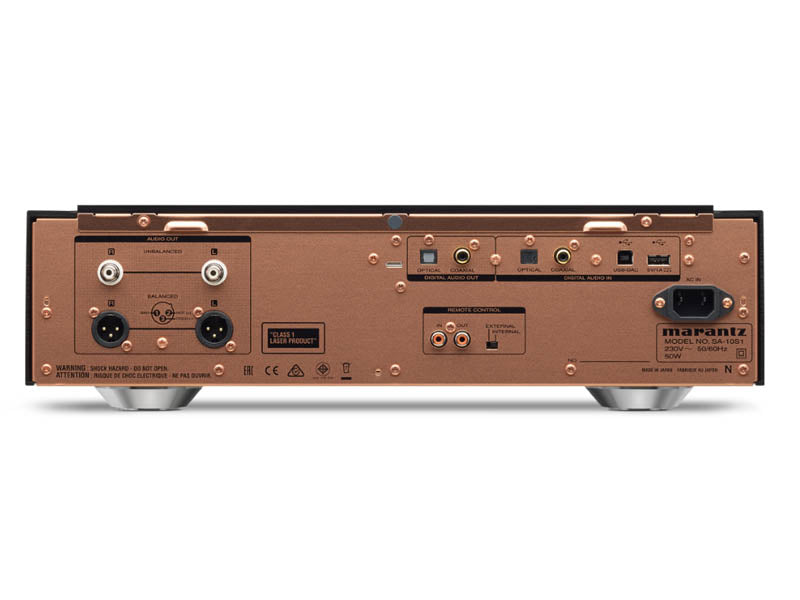 Marantz SA-10 CD Player
---
Sale price

£5,299.00
Regular price

£6,999.00
(/)
Available to Order
Available to Order
Pickup available at Doug Brady HiFi
Usually ready in 1 hour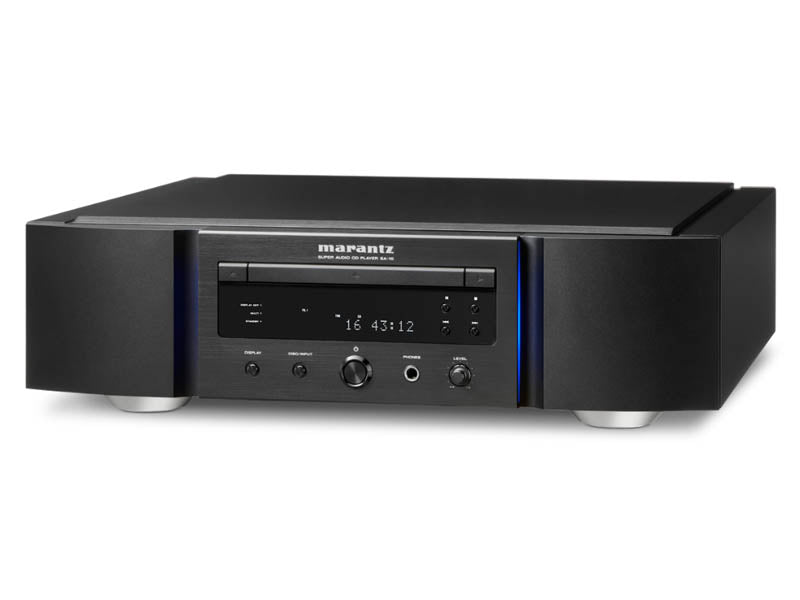 Marantz SA-10 CD Player
Black
Doug Brady HiFi
Pickup available, usually ready in 1 hour
Kingsway Studios
Kingsway North
Warrington WA1 3NU
United Kingdom
+441925828009
Store 1 (Doug Brady Hi Fi)
Pickup available, usually ready in 2 hours
Kingsway Studios,
Kingsway North
Warrington WA1 3NU
United Kingdom
+441925828009
One of the finest disc players available Stunning build and finish Plays CD, SACD and high res files via its unique DAC Upsamples to DSD SA-10 Super Audio CD player with USB DAC and digital inputs.
All-new SACD-M3 transport mechanism for CD, Super Audio CD and more Playback of high-resolution audio compilations on DVD-ROM USB input for hi-res audio up to PCM / DXD 384kHz/32bit and DSD11.2MHz Isolation of USB and digital inputs to remove noise from connected sources. 
Innovative upsampling to DSD and filtering using unique Marantz Musical Mastering - Stream technology All-new custom-designed 1-bit direct Marantz Musical Mastering -Conversion from DSD to analogue High-quality analogue output stage with Marantz HDAMs. Generous power supply using toroidal transformer. Dedicated headphone amplifier with all-discrete construction
The new Marantz SA10 is the latest model in a range of high-end players stretching all the way back to the dawn of CD: in the original CD-63, launched in 1983, it had the first high-end performance-tuned CD player, and that expertise has continued to be developed over more than 30 years.
The SA-10 is designed to sets new standards, whether with music on disc or content streamed from a computer, and to become the New Reference in digital audio. To achieve that, the SA-10 is a completely new design, drawing on all that experience in making great-sounding players but with virtually every part redesigned. That involved both innovation and some unique thinking, all in the cause of getting the best possible performance across a wide range of digital audio formats. The new model is an exceptional player of both CD and SACD discs, but can also play high-resolution music stored on computer-burned discs, as well as being a high-end digital to analogue converter for computer-stored music.
From the unique new disc transport designed for this player all the way through to a complete rethink of the way digital audio data is converted into analogue signals, the SA-10 is a 'clean sheet' design, the result of painstaking research and development and extensive listening in Marantz's custom-built listening facilities. That's symptomatic of the way Marantz has always done things: while it always aims for the most elegant engineering solution, the listening test is always the final arbiter. It's all to do with that simple phrase running through the heart of everything the company does: 'Because Music Matters'. It starts with the disc Whether playing SA-CD or CD, or data discs containing music, it's vital that any player retrieves the information as accurately as possible: unlike a computer reading a disc for ripping, there's no time for repeated re-scans when playing music – it happens in real time, so the disc transport needs to get things right first time. Many modern CD and SACD players use computer-style DVD or 'universal' disc drives, simply because it's increasingly difficult for manufacturers to source dedicated 'music drives', purely designed for SACD/CD playback.
The Marantz solution? If you can't buy it off the shelf, design it and have it made: at the heart of the SA-10 is an all-new SACD-M3 transport mechanism, engineered solely for the best possible performance when playing SA-CDs, CDs and music stored on data discs. Not only does this new mechanism promise the very best sound quality from conventional CD and SA-CD discs, its extended ability with the playback of music files stored on DVD-ROM discs makes it possible for users to create their own high-resolution audio compilation discs using a computer DVD burner.
The SA-10 can play FLAC files from 32kHz to 192kHz at up to 24-bit resolution, and DSD64 and DSD128, well as ALAC (Apple Lossless), AIFF and MP3 files. That means making and playing hi-res disc compilations is now just as simple as it's always been to make such discs in CD quality. CDs, SA-CDs and beyond However, the SA-10 goes so much further than just disc playback: it's also a fully-functional digital-to-analogue converter for music stored on a home computer, as well as having conventional digital inputs for existing source components.
Those conventional inputs – optical and coaxial – can handle files at up to 192kHz/24bit, but in addition the player's digital input section includes a USB-B asynchronous input for the direct connection of a computer, and this is compatible with PCM and DXD music files at up to 384kHz/32bit, as well as DSD64, DSD128 and DSD256. That means the SA-10 is not only equipped to handle all the commonly-available high-resolution audio formats now sold by online retailers, but also the ultra-high-resolution files becoming available from a number of specialist labels and outlets. In other words, the new player is entirely futureproof.
Super Audio CD player with USB DAC and digital inputs
---
All-new SACD-M3 transport mechanism for CD, Super Audio CD and more
Playback of high-resolution audio compilations on DVD-ROM
USB input for hi-res audio up to PCM / DXD 384kHz/32bit and DSD11.2MHz
Isolation of USB and digital inputs to remove noise from connected sources
Innovative upsampling to DSD and filtering using unique Marantz Musical Mastering - Stream technology
All-new custom-designed 1-bit direct Marantz Musical Mastering -Conversion from DSD to analogue
High-quality analogue output stage with Marantz HDAMs
Generous power supply using toroidal transformer
Dedicated headphone amplifier with all-discrete construction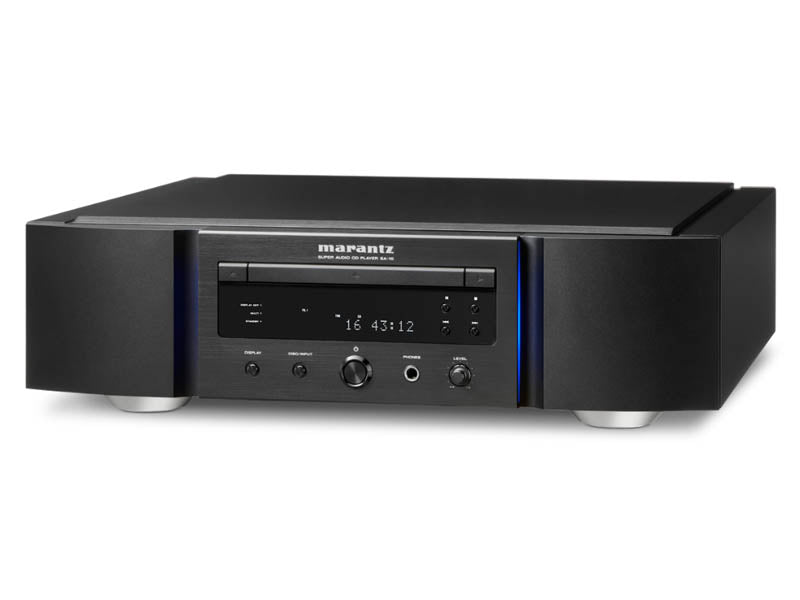 Marantz SA-10 CD Player
Sale price

£5,299.00
Regular price

£6,999.00
Choose options