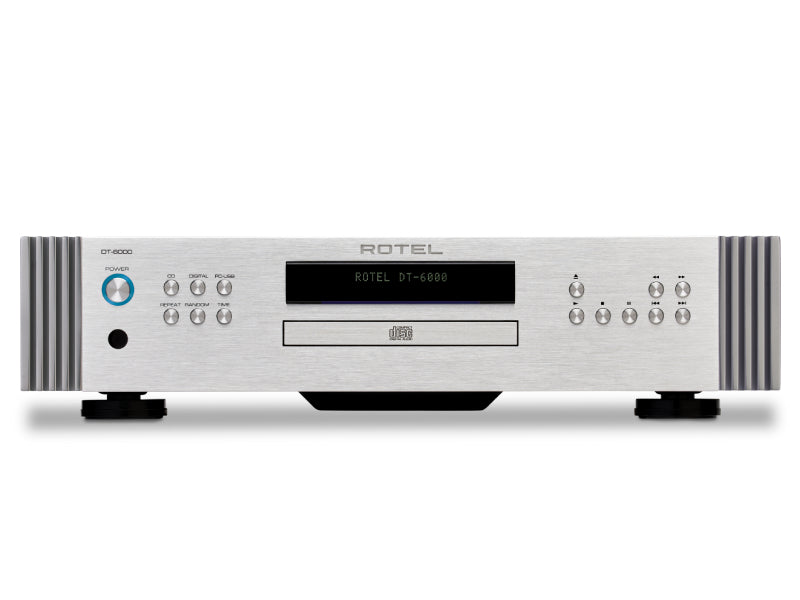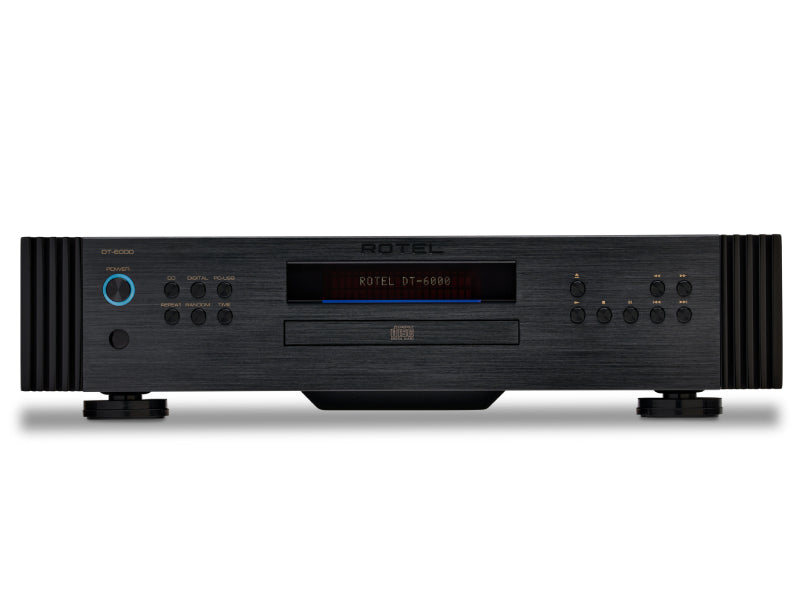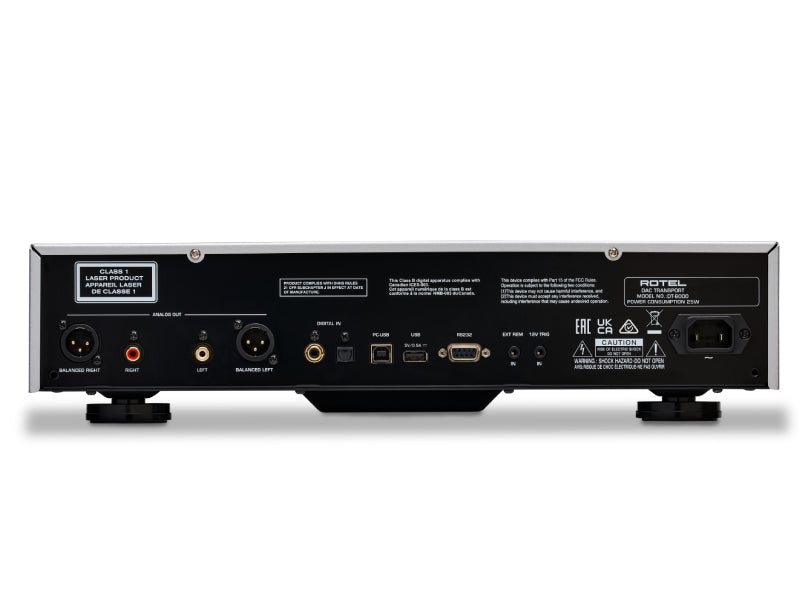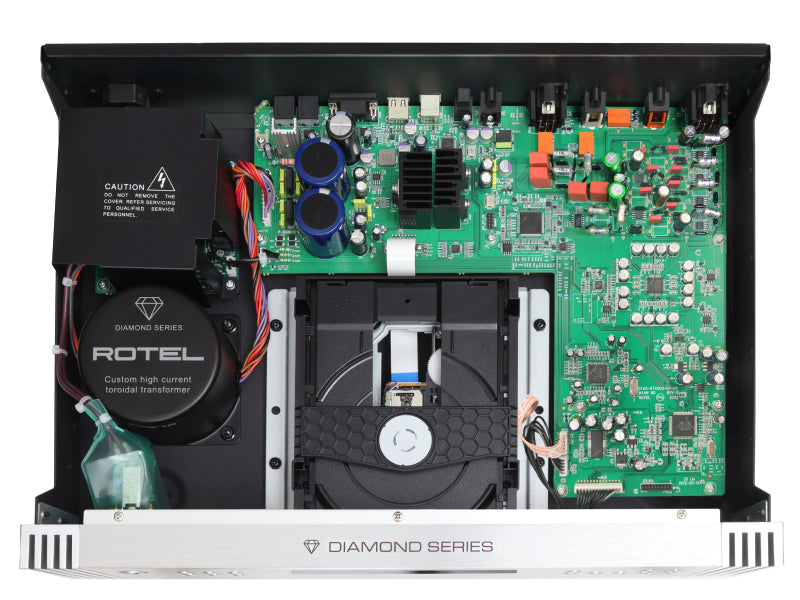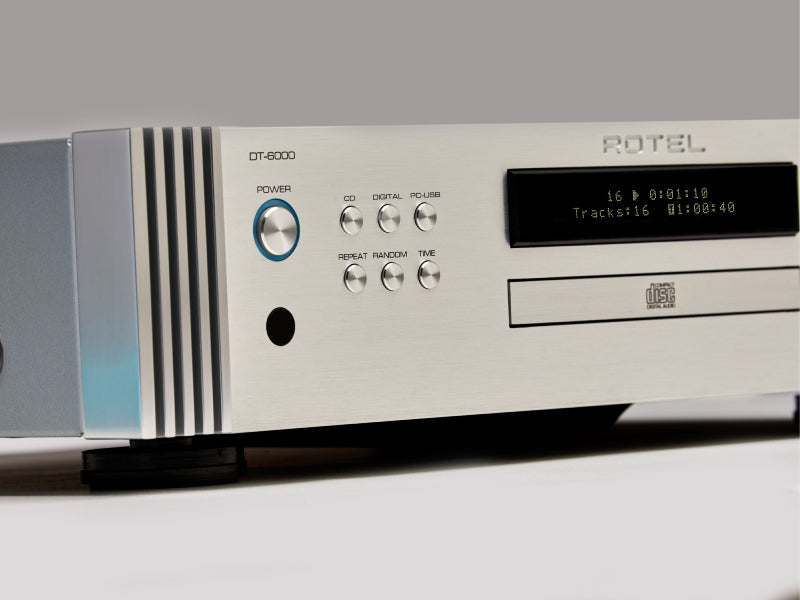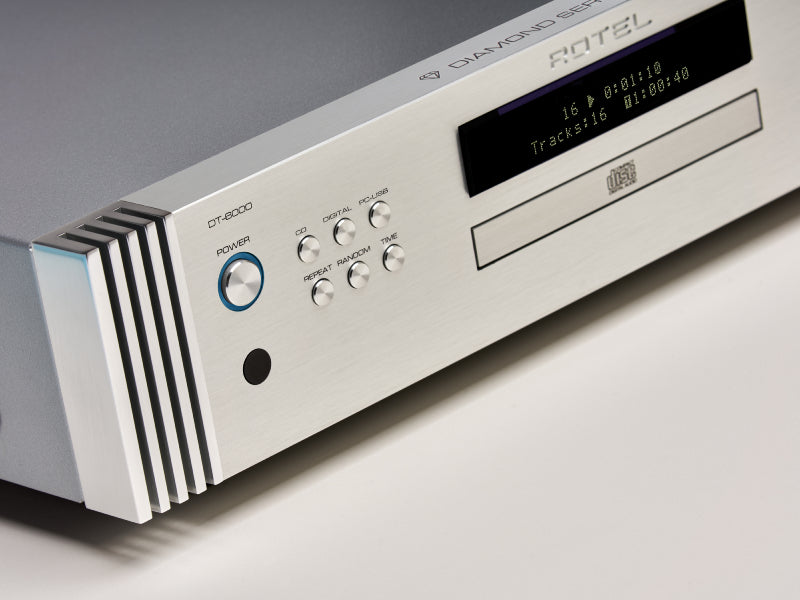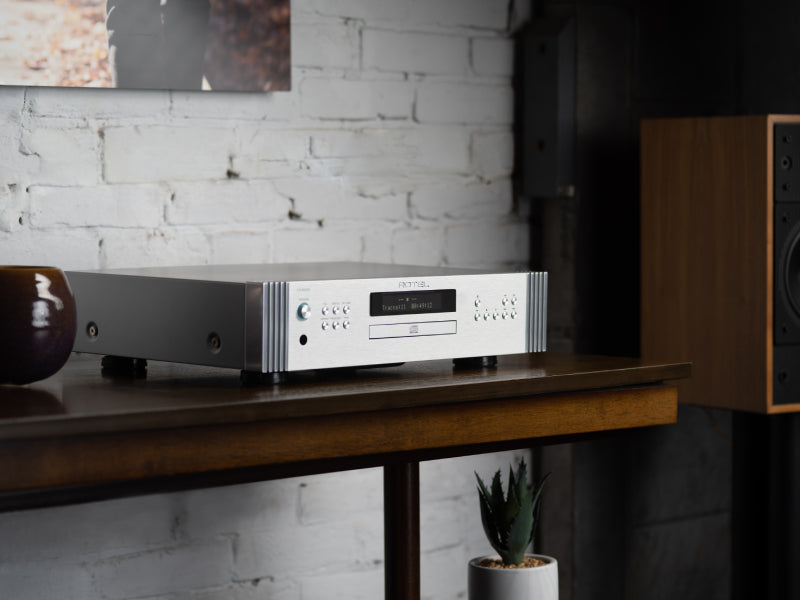 Rotel DT-6000 DAC / CD Transport
---
Sale price

£1,999.00
Regular price
(/)
Pickup currently unavailable at Doug Brady HiFi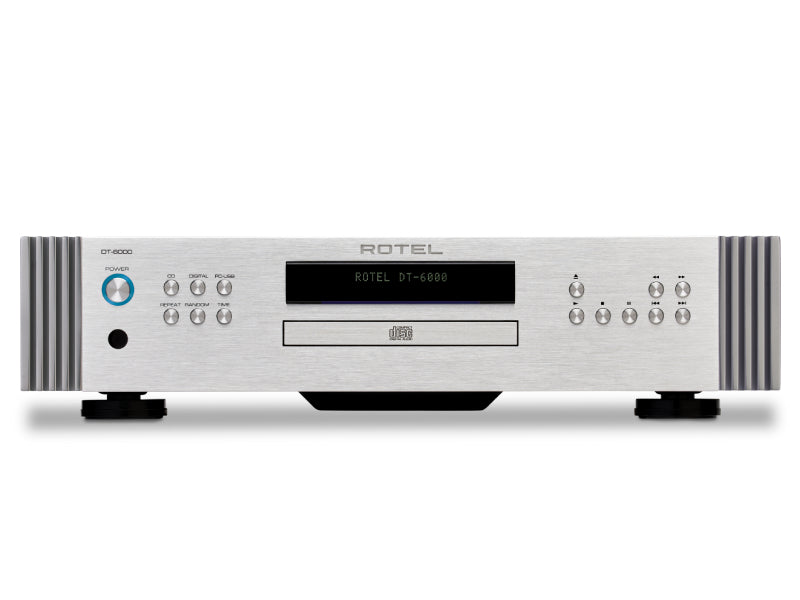 Rotel DT-6000 DAC / CD Transport
Silver
Doug Brady HiFi
Pickup currently unavailable
Kingsway Studios
Kingsway North
Warrington WA1 3NU
United Kingdom
+441925828009
The new Rotel Diamond Series DT-60000 DAC Transport and along with RA-6000 Integrated Amplifier. This two model Rotel "Diamond Series" has been specially created to encompass, demonstrate and celebrate the brand's 60-year legacy of unwavering commitment to quality and passion for exceptional audio performance, having been established in 1961 in Tokyo, Japan by founder Mr. Tomoki Tachikawa - and having been directed and managed by his family ever since.
As befitting of a special celebration both Diamond Series products offer a very high, audiophile standard, audio performance thanks to a combination of Michi inspired circuit design working in combination with high quality bespoke and custom components - placing the new products at the pinnacle of the current Rotel range.
The Rotel DT-6000 DAC Transport celebrates 60-Years of performance synonymous with the brands Japanese heritage.   
PC-USB, Optical, Coaxial, and included tray loading CD Player provide the ultimate flexibility for your favorite sources rendering the audio with unprecedented detail and immersive sound stage. 
An 8-channel ESS Sabre ES9028PRO DAC dedicates 4 channels each to stereo outputs rendering unprecedented details with an ultra-low noise floor and immersive sound stage.
Dedicated power supplies feed critical circuits utilizing an in-house manufactured toroidal transformer with isolation techniques lowering residual noise and distortion.
The PC-USB input supports up to 32-bit/384kHz including MQA (24-bit/384kHz) and DSD (4X).  Optical and Coaxial inputs are also included supporting 24-bit/192kHz streams.
The tray loading CD utilizes Rotel's 30-years of multi-award winning CD player design experience extracting every nuance and detail from CD collections both large and small. 
Front panel controls, a back-lit IR remote and 2-line display ensure intuitive operation of the unit. 
RS232, 12V trigger and external remote input ensure integration with control systems.  
The DT-6000 is available in silver and black colors.
The Rotel Diamond Series DT-6000 DAC Transport celebrates Rotel's 60-Year history delivering performance, passion and value synonymous with the brands Japanese heritage.
The DT6000 supports Coaxial, Optical and PC-USB inputs as well as an integrated CD Player for the ultimate flexibility playing your favorite sources rendering digital audio with dynamic precision and authentic accuracy.
Dedicated power supplies feed all critical circuits driven by an in-house manufactured low-emission shielded toroidal transformer with high efficiency, low ESR slit-foil smoothing capacitors delivering ripple free current. Physical circuit board isolation techniques and electronic decoupling design methods result in lower residual noise and reduced distortion in the sensitive analog stages including the external DAC output filters.
The Coaxial and Optical inputs support PCM audio up to 24-bit/192kHz with the asynchronous PC-USB input rendering up to 32-bit/384kHz high resolution music files. The PC-USB also supports MQA and DSD 4X and is certified Roon Tested for the highest compatibility with Roon software.
The smooth action tray loading CD player utilizes Rotel's formidable 30-years of experience engineering and manufacturing award winning disc spinners. The industrial design includes a spring-floating CD mechanism with damping materials to reduce mechanical noise and vibrations during playback. Precision motor controls and the optical laser pick-up extract every nuance and detail from CD collections both large and small. Front panel controls and a back-lit IR remote provide intuitive operation of the unit with playback status, music file stream details and CD Metadata shown on the 2-line display.
The DT-6000 is a full featured, high performance component. All aspects of the design have been optimized to retain the full dynamic range and subtle nuances of your music. The DT-6000 has a highly regulated power supply incorporating a Rotel custom-designed toroidal power transformer and custom-made slit foil capacitors. This low impedance power supply has ample power reserves, which enables the DT-6000 to easily reproduce the most demanding audio signals. This type of design is more expensive to manufacture, but it is better for the music.
The printed circuit boards (PCB) are designed with Symmetrical Circuit Traces. This insures that the precise timing of the music is maintained and faithfully recreated. The DT-6000 circuitry uses metal film resistors and polystyrene or polypropylene capacitors in important signal paths. All aspects of this design have been examined to ensure the most faithful music reproduction. The main functions of the DT-6000 are easy to install and use. If you have experience with other stereo systems, you shouldn't find anything perplexing. Simply plug in the associated components and enjoy.
Specifications
TOTAL HARMONIC DISTORTION (THD)
Optical/Coaxical Input: < 0.0007%
CD/PC-USB Input: < 0.0012%
FREQUENCY RESPONSE

20Hz - 20kHz, +0, -0.15dB
10 Hz - 70kHz, +0, -3dB
>115dB
DYNAMIC RANGE

>99dB
DIGITAL TO ANALOG CONVERTERS
ESS 32-Bit/768kHz DAC
CHANNEL BALANCE
± 0.5dB
CHANNEL SEPARATION
>115dB @ 10kHz
DIMENSIONS (W × H × D)
431 × 104 × 320mm
17" × 4" × 12.6"
FRONT PANEL HEIGHT
2U / 88.1mm (3.5")
POWER REQUIREMENTS
230V, 50Hz
POWER CONSUMPTION
25W
STANDBY POWER CONSUMPTION
<0.5W
NET WEIGHT
8.11kg (17.88lbs.)
INTERMODULATION DISTORTION 
<0.0012%
ANALOG OUTPUT LEVEL
Unbalanced (RCA): 2.1V
Balanced (XLR): 4.3V
ANALOG OUTPUT IMPEDANCE

Unbalanced (RCA): 10Ω
Balanced (XLR): 20Ω
INPUT SENSITIVITY
0dBfs / 75 Ohms
COAX/OPTICAL DIGITAL INPUT SIGNALS
LPCM (Up to 24-bit/192kHz)
PC-USB
USB Audio Class 2.0 (up to 32-bit/384kHz)*
*Driver installation required
Support native DSD (up to 11.2M) and DoP
Support MQA and MQA Studio (up to 24-bit/384kHz )
Roon Tested
Choose options