Article: Bowers & Wilkins Unveils the Eighth-Generation 600 Series S3 Loudspeakers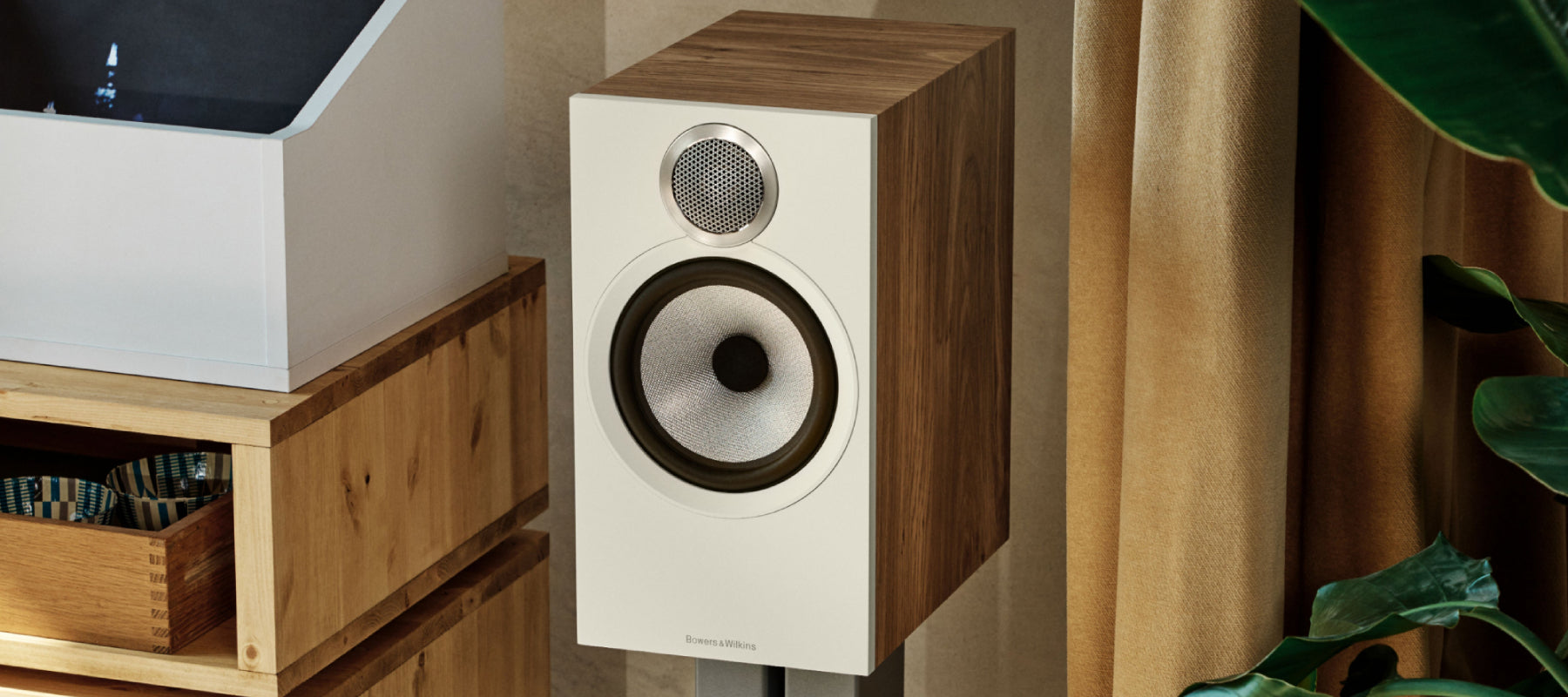 Bowers & Wilkins Unveils the Eighth-Generation 600 Series S3 Loudspeakers
Doug Brady HiFi proudly presents the latest evolution of excellence with the eighth-generation Bowers & Wilkins 600 Series S3 loudspeakers. This remarkable lineup introduces the 603 S3 floorstander, the 606 S3 standmount, the 607 S3 bookshelf models, and the HTM6 S3 dedicated home cinema centre channel. With an array of enhancements and innovations, the 600 Series S3 stands as a testament to Bowers & Wilkins' commitment to sonic refinement.
The new collection embraces the art of sonic precision, introducing the all-new 1-inch Titanium Dome Tweeter as the cornerstone of its refinement and resolution. This innovative tweeter employs a two-part construction, featuring a thin and rigid 25-micron main dome braced by a second 30-micron titanium ring. The elongated tube-loading system, inspired by the design found in the 700 Series S3, contributes to an open sound with minimal cabinet influence.
Continuum Cones, proprietary to Bowers & Wilkins, grace the entire 600 Series S3 range. The midrange and bass/midrange drive units boast more powerful, lower distortion 700 Series S3 motor assemblies. From the 150mm (6-inch) FST Continuum Cone midrange driver in the floorstanding model to the 606 S3's 6.5-inch unit and the 607 S3's 5-inch variant, these cones redefine audio clarity.
Crossovers are enhanced with high-quality, upgraded bypass capacitors sourced from the 700 Series S3. The cabinets undergo meticulous improvements, with the tweeter and main drive units situated closer via intersecting trim rings, refining integration and stereo imaging. The introduction of a terminal tray from the 700 Series S3 and a 700 Series specification bass port further elevate the rear design.
In addition, the cabinets benefit from higher-quality timber bracing for enhanced rigidity. Notably, the 606 S3 and 607 S3 now incorporate metal threaded inserts at the bottom, ensuring secure attachment to the top plate of the FS-600 S3 stands.
As a whole, the eighth-generation 600 Series S3 loudspeakers exemplify Bowers & Wilkins' pursuit of sonic perfection. These speakers symbolize a new era in audio excellence, where innovation meets precision and where music is elevated to its most authentic form. Experience the future of sound with the unmatched performance and design of the Bowers & Wilkins 600 Series S3 loudspeakers.