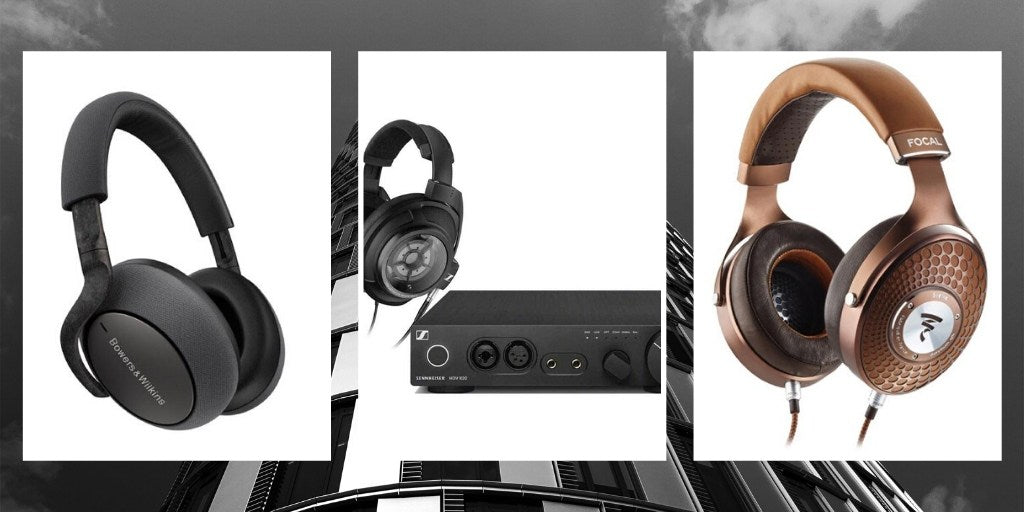 Three sets of headphones for "Stay at Home" listening
Working from home and need some escape, or a bit of musical help to focus on the task in hand? Here's a trio of headphones that could be your perfect companion for when it comes to maximising the pleasure of solo listening.
Sennheiser HD 820 & HDV 820 Reference Headphone & Amplifier System
We've put together a spectacular system comprising the Sennheiser HD 820 closed-back headphones, packaged with the Sennheiser HDV 820 headphone amplifier. In honour of Sennheiser's 75th anniversary, this limited time offer for the renowned closed dynamic HD 820 headphones bundled with Sennheiser's HDV 820 makes for the perfect 'stay at home' system.
The HD 820 closed-back models really buck the trend; audiophile 'phones have traditionally featured an open-back design, however the newest member of Sennheiser's Audiophile range, the closed-dynamic HD 820 employs a raft of innovations to ensure transparency and neutrality of sound. How has Sennheiser achieved this? The legendary Sennheiser Ring Radiator transducers are fitted with unique glass covers and whilst they look amazing, they also serve an incredibly practical purpose, reflecting the soundwaves from the rear of the transducer to an absorber, where they vanish – similar to the experience of an open-back design.
Couple these remarkable headphones with the Sennheiser HDV 820 headphone amplifier and you have what Sennheiser calls, "an unparalleled listening experience." With its black anodised housing and white LEDs, the HDV 820 perfectly matches Sennheiser's HD 820 flagship high-end headphones.
View the Sennheiser system here.
Bowers & Wilkins PX7
A great "no-noise option" is B&W's new premium model; the PX7 wireless over-ear headphones with active noise cancellation. These 'phones took the market by storm when they launched earlier in the year with What HiFi describing them as having "…a solid, detailed and tonally balanced sound that prioritises rhythmic precision and communicates music in an entertaining way."

There's no denying that the Bluetooth headphone market is extremely well populated but the PX7 is a standout performer, employing an absolute boatload of tech to deliver wonderful ease of use (really easy switching between noise cancelling modes, 30 hours of battery life and carbon fibre composite arms to name but three cleverly engineered features).
We loved What HiFi's summing up on these: "All a pair of headphones can do is sound, look and feel great – and the B&W PX7s tick all three boxes." We've nothing more to add! They're in stock in both colourways on our website and available with free next day delivery.
View the B&W PX7 here.
Focal Stellia Closed-Back Circum-Aural Headphones
For 40 years, Focal's engineers have worked tirelessly to achieve perfect acoustic solutions which open the doors to a new world of emotions. The closed-back Stellia headphones integrate an exceptional generation of speaker drivers: 'M'-shaped pure Beryllium dome, new surround, frameless 100% copper voice coil are just some of the Focal technologies that equip speaker drivers and ensure stunning dynamics for a pair of closed-back headphones.
Sitting towards the upper end of the French brand's range, the Stellia employs an interesting design that incorporates two small vents, which combined with memory foam earpieces, are designed to deliver a perfectly sealed driver enclosure that in turn controls the soundwaves.
When HiFi Choice magazine reviewed the Focal Stellia headphones, they were effusive in their praise: "The Stellia is truly outstanding and a welcome addition to the high-end headphone ranks. It rivals the very best open-back competition in a domestic environment, proves to be exceptionally comfortable for long listening sessions and continues to delight when it's time to leave the house too."
View the Focal Stellia headphones here.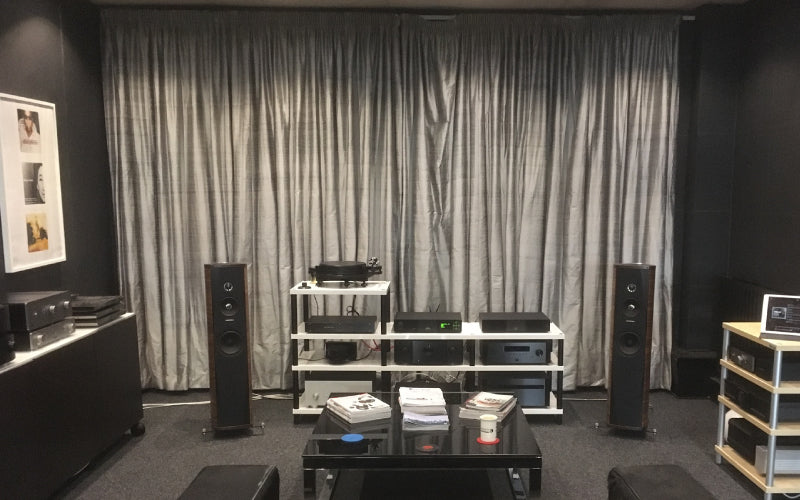 During these challenging times, first and foremost, we hope that you and your loved ones are safe and healthy.
Read more