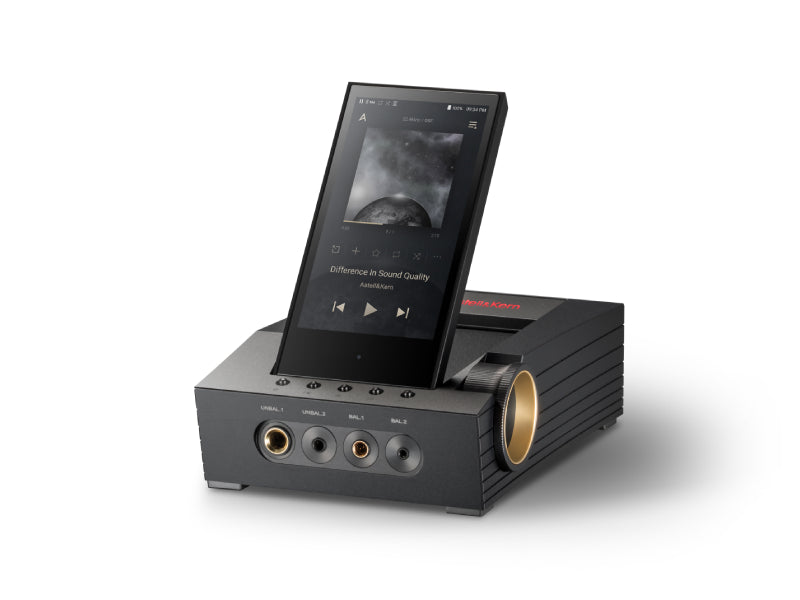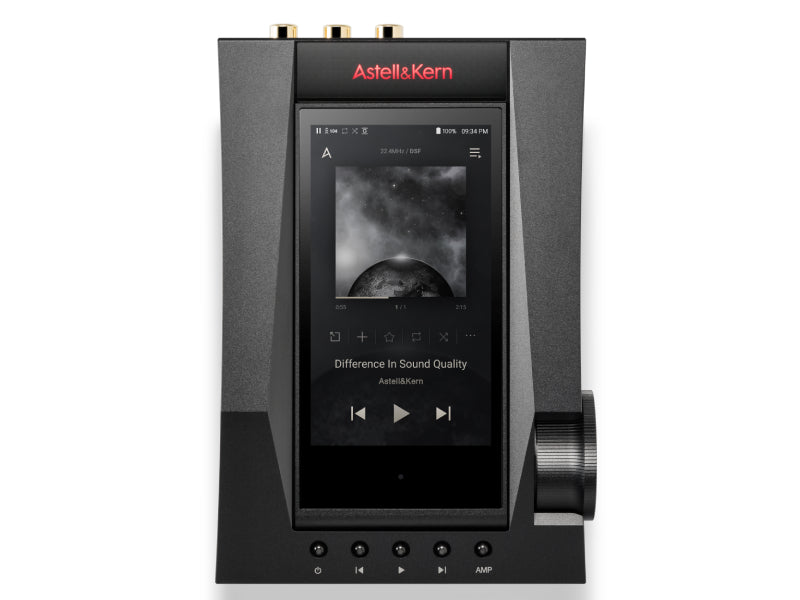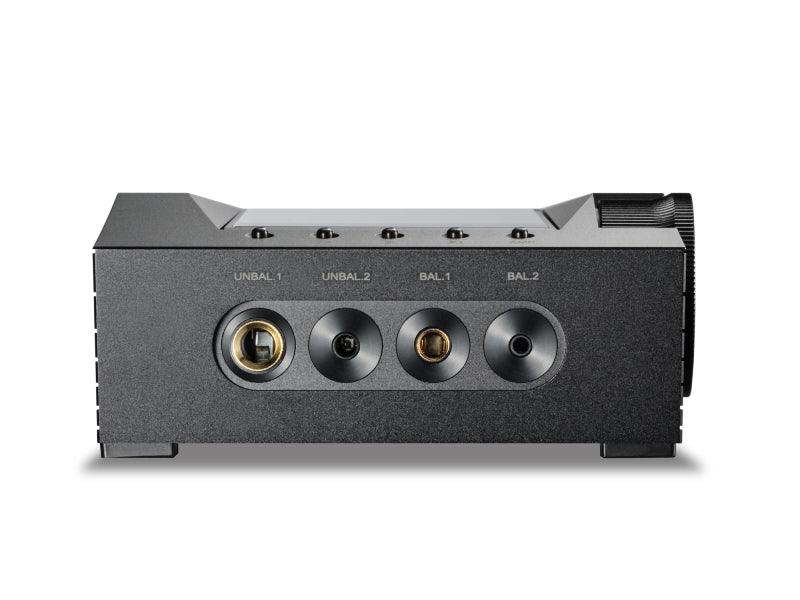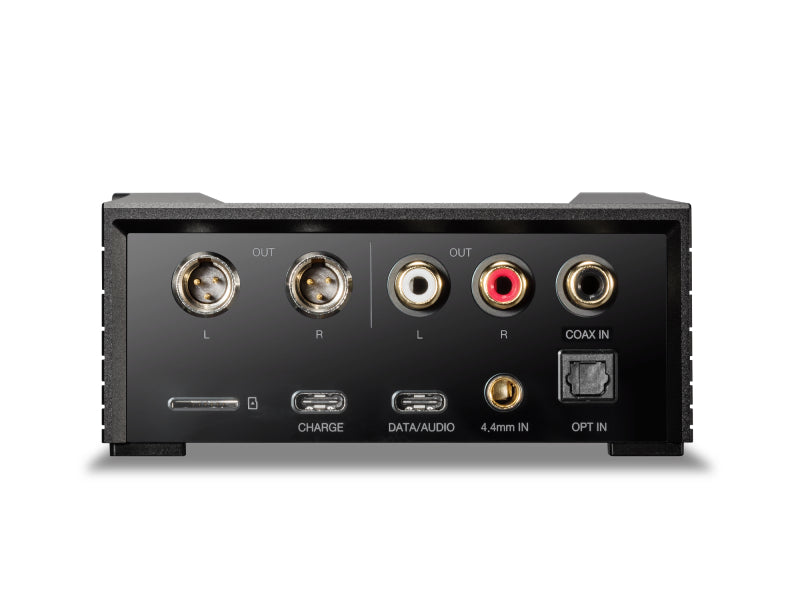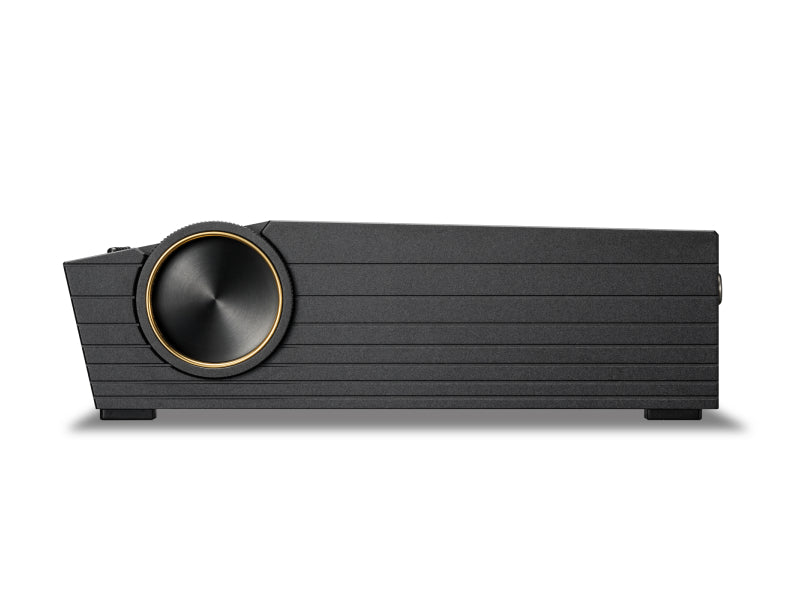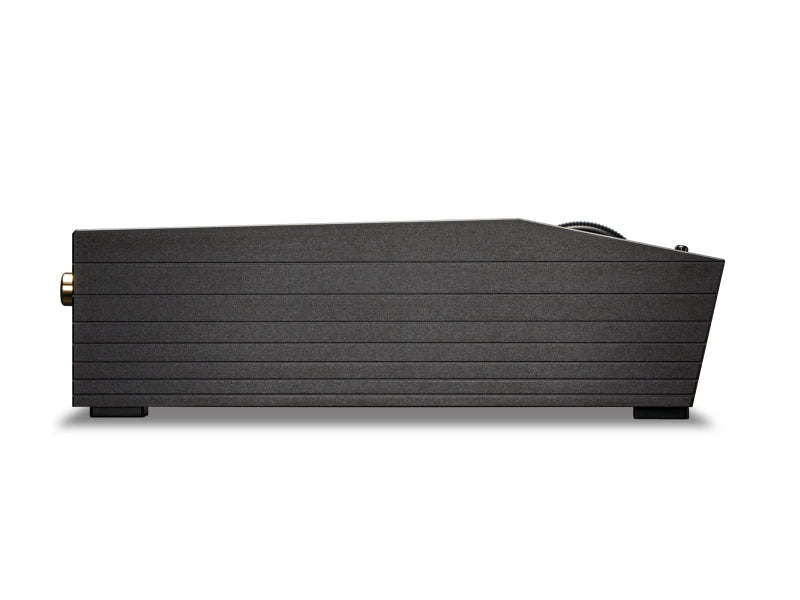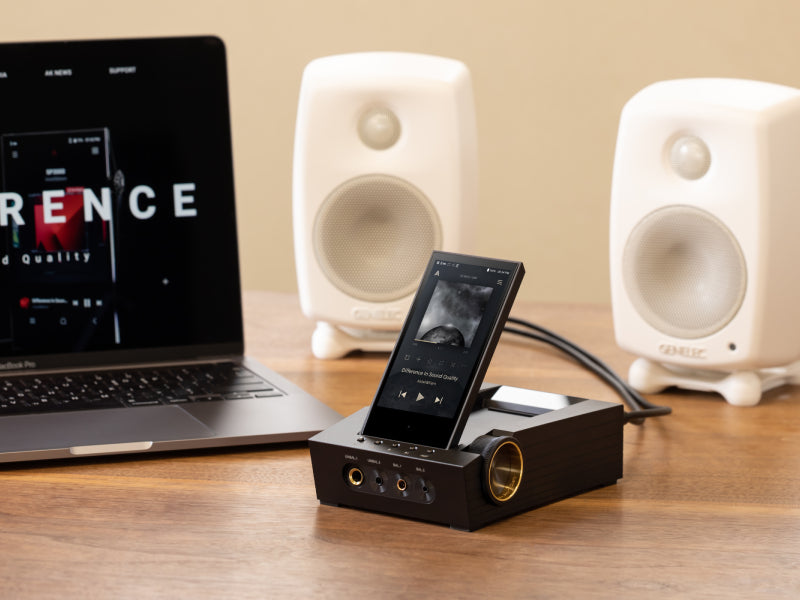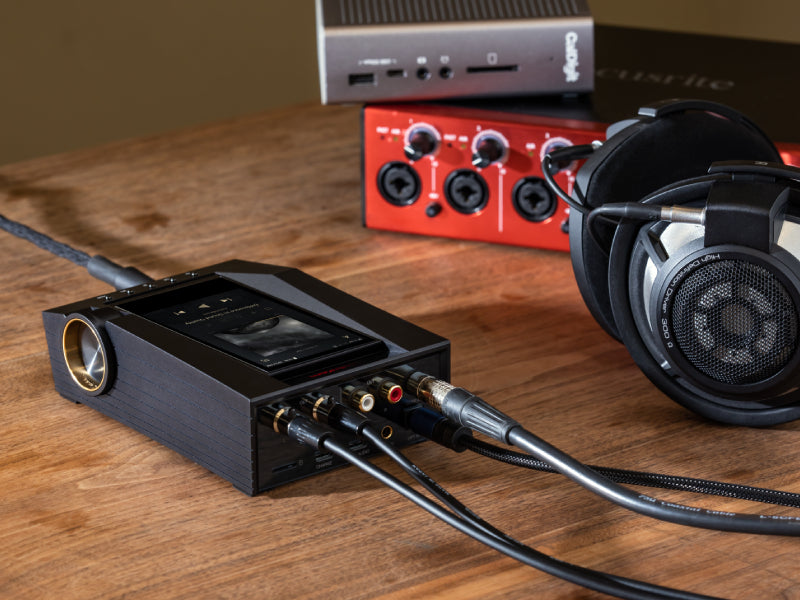 Astell&Kern CA1000T Headphone Amplifier & Digital audio player
---
Sale price

£2,299.00
Regular price

£1,341.08
(/)
Pickup available at Doug Brady HiFi
Usually ready in 1 hour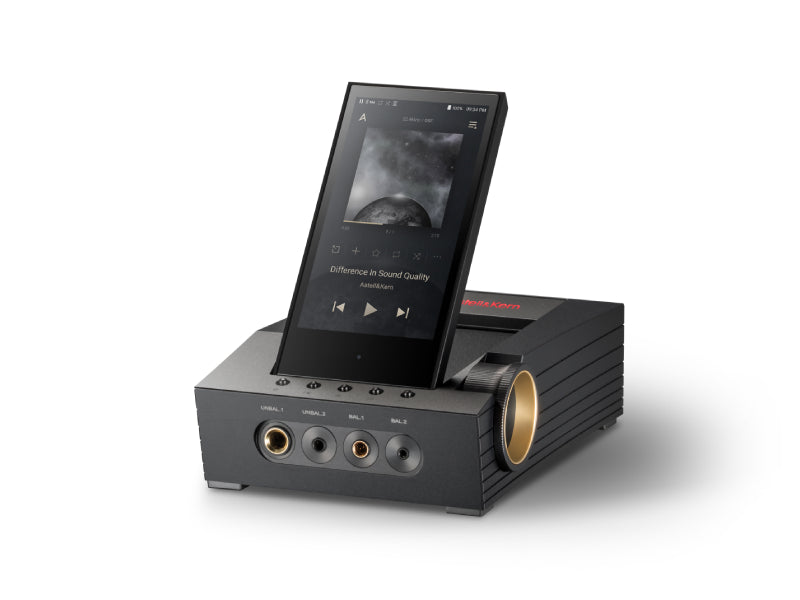 Astell&Kern CA1000T Headphone Amplifier & Digital audio player
Rich Gray
Doug Brady HiFi
Pickup available, usually ready in 1 hour
Kingsway Studios
Kingsway North
Warrington WA1 3NU
United Kingdom
+441925828009
The Astell&Kern CA1000T is world's first device to feature a dual-tube triple amp system and the latest ESS flagship DAC. Designed for audio connoisseurs, the ACRO CA1000T pushes the sonic limitations beyond that of a standalone headphone amplifier with additional terminals for multiple connections.

The versatile ACRO CA1000T provides compatible I/O terminals that can satisfy the diverse needs of audio enthusiasts who want to build a complete head-Fi system. By providing XLR and RCA output, Wi-Fi, and Bluetooth to connect external audio devices and speakers, the ACRO CA1000T consolidates all your premium audio connections into one device.

Key features

World's first use of flagship ESS ES9039MPRO Dual-DACs
4-step gain level with maximum 15Vrms output
Maximum options - Multiple inputs and outputs
Support for 32bit/768kHz PCM and Native DSD512
Triple Amp System with dual Triode KORG Nutube tubes
MQA 16X full hardware decoding
Building on the success of the ACRO CA1000, the CA1000T features the company's own unrivalled TERATON ALPHA technology which provides distortion-free sound even at the highest output. The device also supports a four-stage Gain Level setting of up to 15Vrms for the most sophisticated IEM and headphones.

The compact audio system is a stellar design piece with the brand's signature sharp edges and parallel lines on each side coupled with a stunning gold coloured dial. This, combined with the brushed grey aluminium body, reflects the power and detail of the CA1000T's sonic output.
Convenient, High-Quality Head-Fi Sound
The ACRO CA1000T goes beyond the limitations of a fixed headphone amp with its ideal Head-Fi audio system that can be setup anywhere you want and can run independently from its internal battery supply.
The ACRO CA1000T offers detailed headphone sound thanks to its built-in high-power headphone amp that does not require a connection to other devices.
It's an all-in-one Head-Fi audio system that provides great connectivity with external audio devices and speakers thanks to its diverse range of input/output ports, allowing you to easily enjoy network audio playback and music streaming.
Extensive Input/Output Options
The ACRO CA1000T offers an extensive range of input/output options that can meet the needs of audiophiles looking to build their ideal
Head-Fi system with maximum utility.
For greater ease of use, you can change the input/output settings using the touch screen on top of the product while multiple cables and
devices are connected.
1. 3.5mm, 6.35mm Unbalanced, 2.5mm 4.4mm Balanced Output
The output port located on the front side of the product is compatible with a range of sizes so that various headphones and IEMs can be connected, including both low-impedance and high-impedance varieties. The 3.5mm port may also be used as an optical output.
2. Mini XLR, RCA Output
Balanced Mini XLR and Unbalanced RCA output with circuits that minimize noise and distortion offers the best sound to the amp and external audio devices through lineout, so that it can effortlessly support active speakers as well as a desktop Head-Fi sound environment.
3. 4.4mm, Coaxial, Optical Input
ACRO CA1000T can receive signals from various external devices via its coaxial and optical digital inputs as well as a 4.4mm analog input, so that users can build their perfect audio system. Receive digital and analog signals from an external DAC, interface, and external source devices and use them with the convenient integrated CA1000T system. Enjoy the powerful output and dual-tube sound with any device of your choice.
4. USB Input, Bluetooth, Wi-Fi
ACRO CA1000T supports Type-C USB DAC functionality. Enjoy perfect sound from both Mac and Windows PCs, as the CA1000T can play ultra-high quality sound sources.
In addition to this, it supports network play such as AK Connect and Roon Ready, as well as various streaming apps through high-quality Bluetooth and Dual-Band Wi-Fi, completing a perfect all-in-one Head-Fi audio system for audiophiles.* Roon Ready function will be released through a firmware update.
4-levels of gain and up to 15Vrms output for the Perfect Head-Fi Setup
To run the most detailed IEMs and most demanding headphones perfectly, an output that matches the characteristic of the receiving device is required. The ACRO CA1000T supports 4 gain level settings so that almost any headphones can be driven to an optimal state.
The 4-levels of gain setting can create the ideal output for a device's characteristics and sound, allowing users to fine tune and dial in their desired volume output. And with up to 15 Vrms output, it can run high-impedance headphones with ease.

The output ports' electrical capacity has been raised to add stability when operating devices with different impedances at the gain level setting, and the separate balanced and unbalanced volume controllers optimize electricity flow and reduce noise for the best sound.

With the ACRO CA1000T, you can enjoy optimal device performance and pure sound that touches your heart.
Full Balanced Circuit with Dual-Tube
The ACRO CA1000T has dual Twin Triode KORG Nutube tubes, which were implemented for the first time in our award winning SP2000T, offering advanced tube sounds.

When a product is equipped with a Dual DAC, and one vacuum tube there must be a separate circuit to convert the signal to Balanced right before the output terminal. This structure requires a process to convert an unbalanced signal to a balanced signal, during which, noise gets amplified in the process.
The CA1000T, however, offers a complete balanced circuit that separates left and right channels with two vacuum tubes, creating even more natural and softer sounds.

Both Tube AMP mode and OPAMP provide a powerful 15 Vrms output, and the headphone ports allow you to enjoy the unique sounds of vacuum tubes without any limitations.
TRIPLE AMP SYSTEM is the Next Generation of AMP Technology
The ACRO CA1000T exceeds the standard approach to AMP Mode selection, based on the type of music you are listening to.
Select between TUBE AMP mode, OP AMP mode, or the brand-new HYBRID AMP mode.
OP AMP mode puts Astell&Kern's AMP technology expertise to use, delivering extreme clarity and dynamic sound,
while TUBE AMP mode prov ides a uniquely warm and musical sound.
HYBRID AMP mode - a first for digital audio players - enhances the resolution and clarity of the existing TUBE AMP mode to express more musical detail.
HYBRID AMP mode, combines the advantages of retro analog performance and high-resolution output, giving you the pleasure of a brand new tonal characteristic.
Experience the unique sound enhancements that this AMP technology has to offer.
Specifications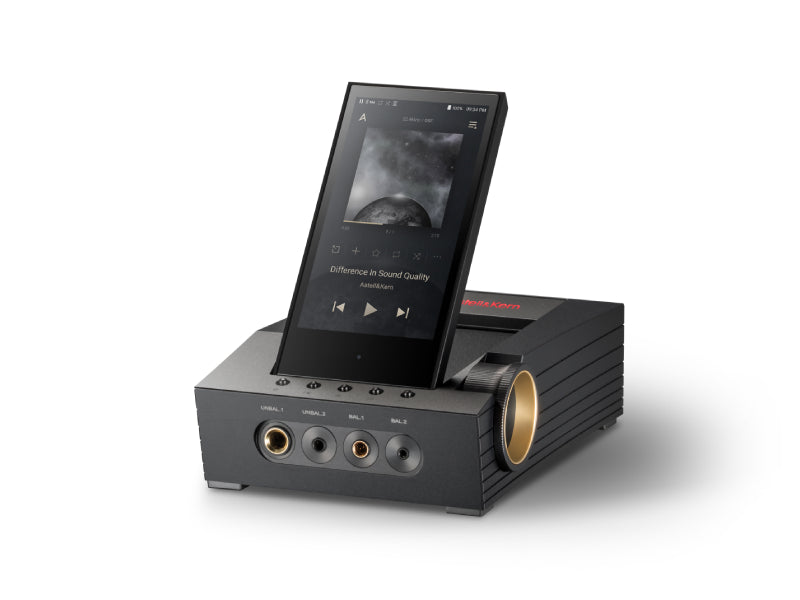 Astell&Kern CA1000T Headphone Amplifier & Digital audio player
Sale price

£2,299.00
Regular price

£1,341.08
Choose options