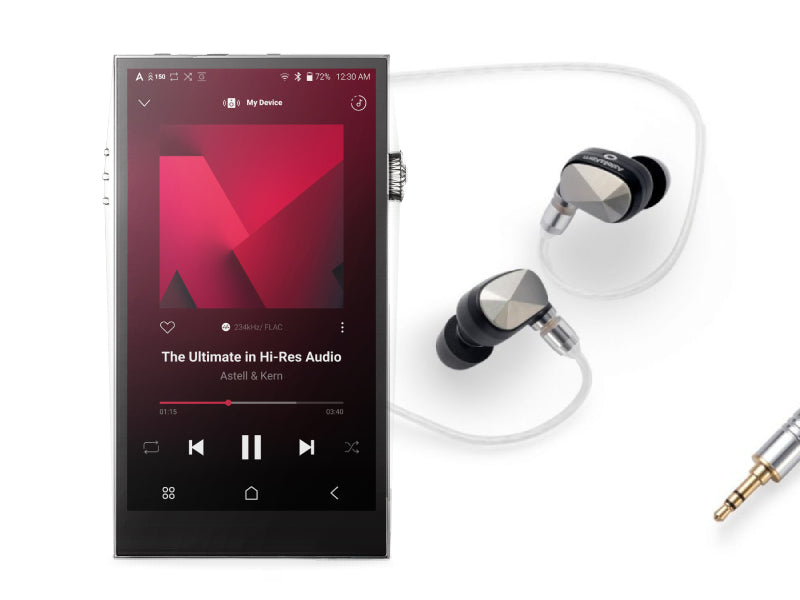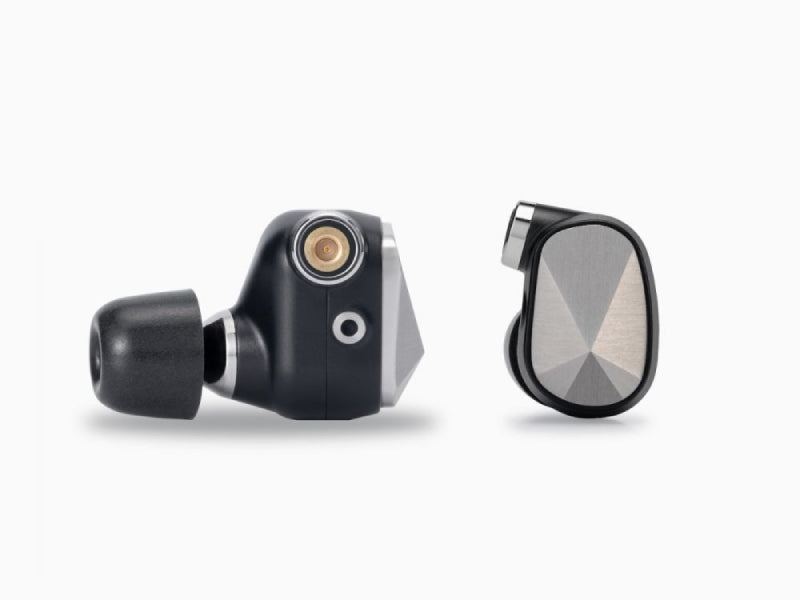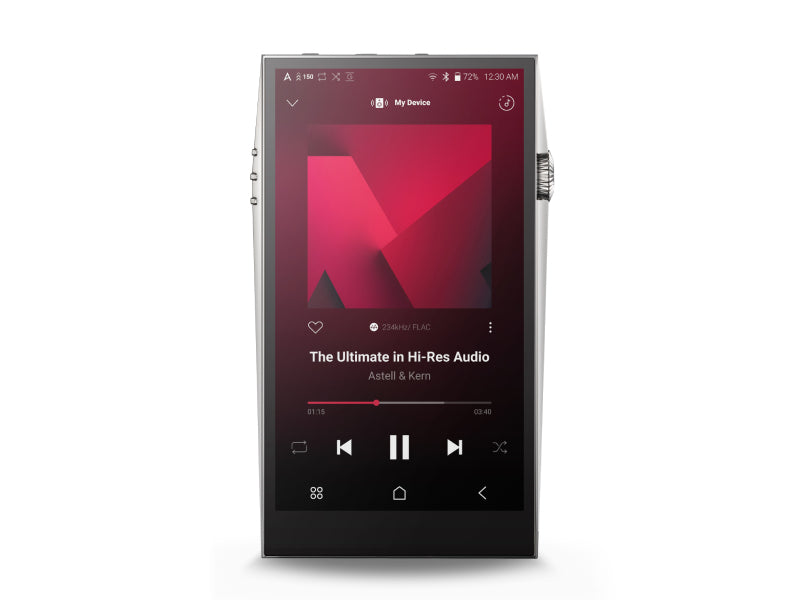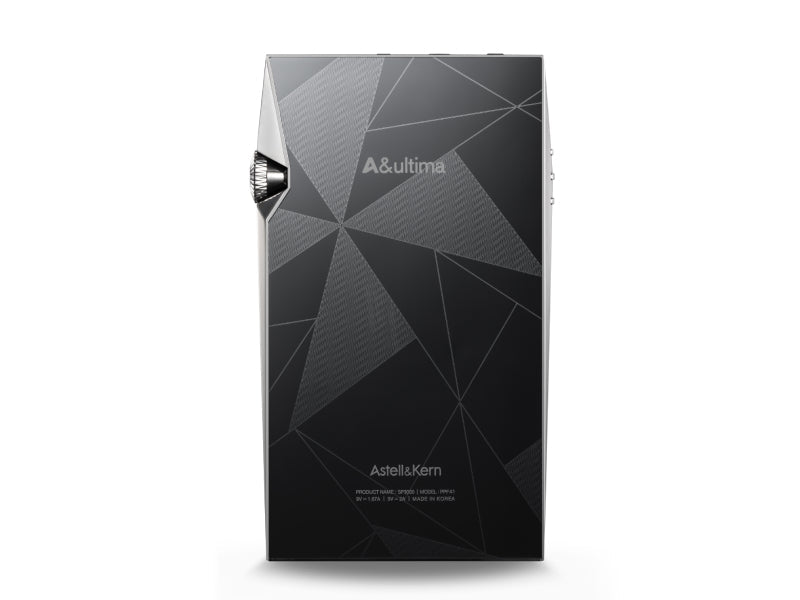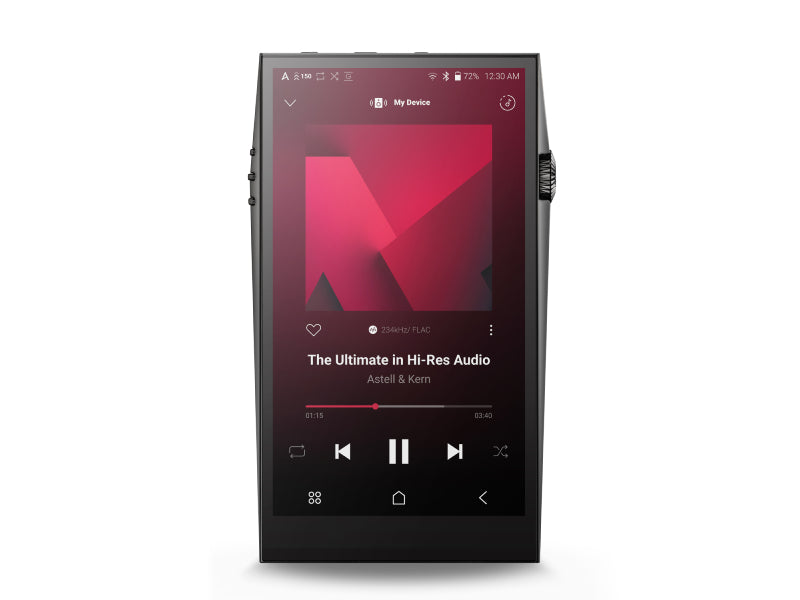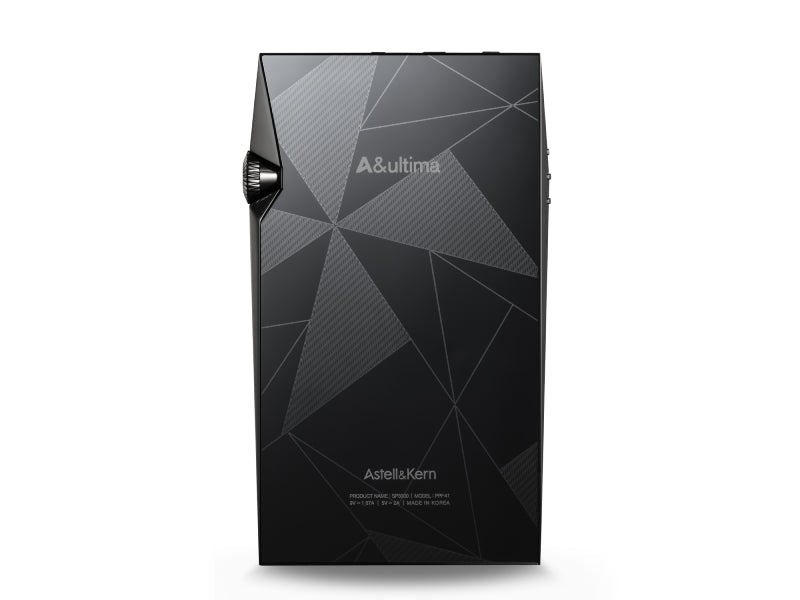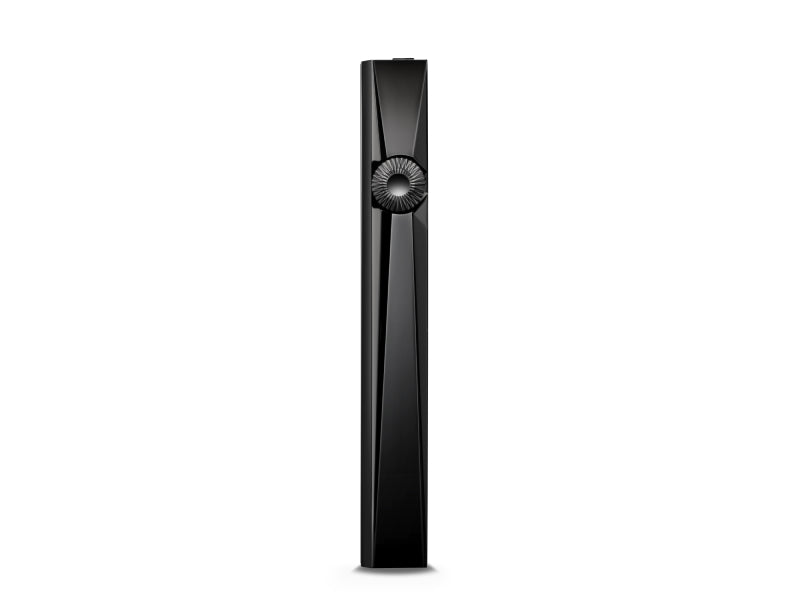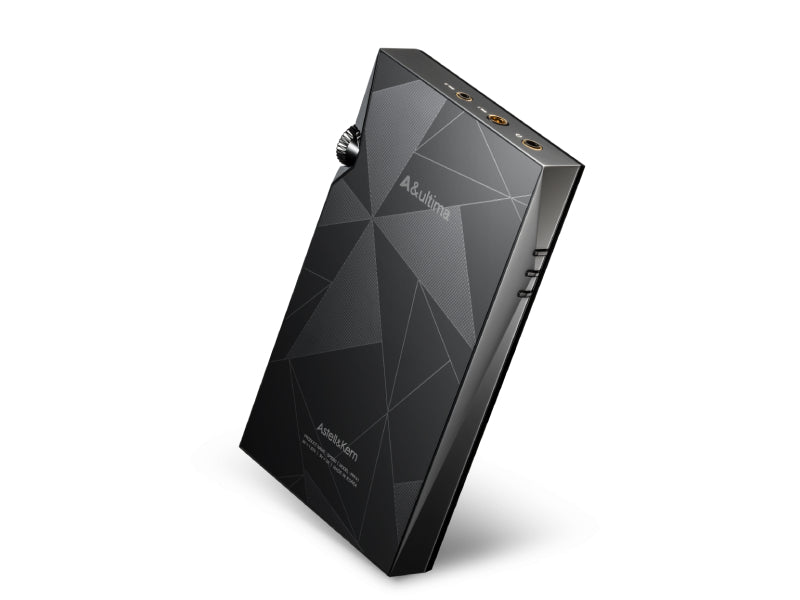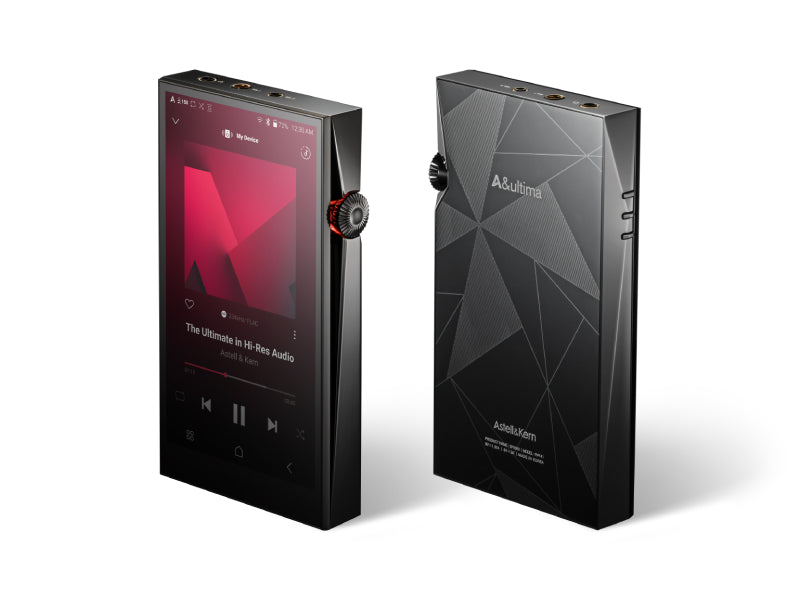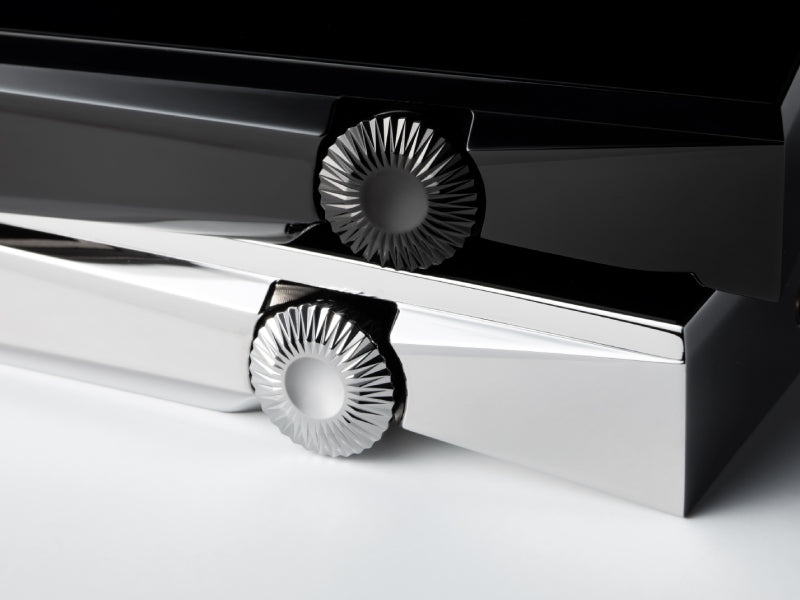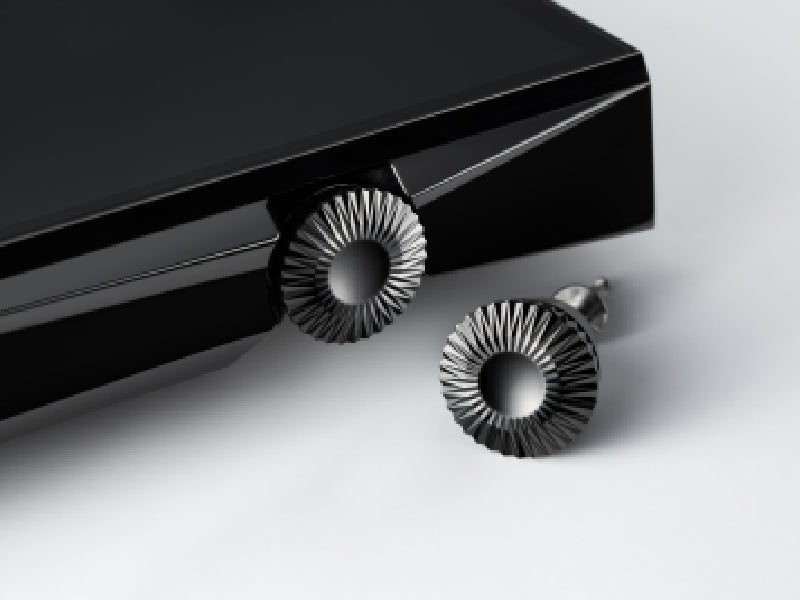 Astell&Kern SP3000 DAP + Free £1899 Astell&Kern Pathfinder in-ear-monitors
---
Pickup also available at Doug Brady HiFi
Usually ready in 1 hour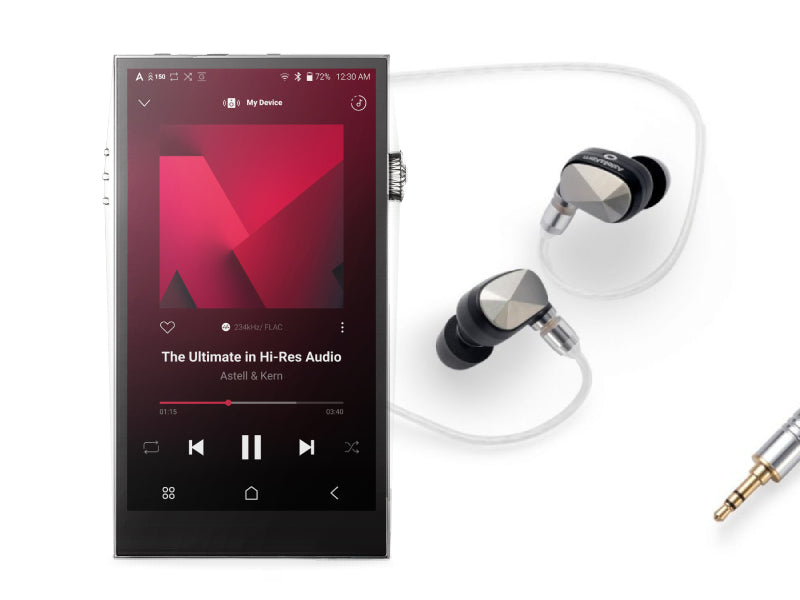 Astell&Kern SP3000 DAP + Free £1899 Astell&Kern Pathfinder in-ear-monitors
SP3000 Silver
Doug Brady HiFi
Pickup also available, usually ready in 1 hour
Kingsway Studios
Kingsway North
Warrington WA1 3NU
United Kingdom
+441925828009
Buy an Astell&Kern 

SP3000 (any finish)

 and get a free Pathfinder worth £1899
Promotion runs from Thursday 16th of November to Sunday 31st December 2023
Whilst stocks last
Luxury meets innovation in the A&Ultima SP3000: the new flagship portable music player from South Korean class leader, Astell&Kern. As you'd expect from a brand with multiple awards for both design and performance, the SP3000 is an exquisite combination of form and function that redefines what's possible from a portable player. Crafted from the same premium grade stainless steel beloved of luxury watchmakers, it's an object of beauty that's made to last.

SP3000 Key Features

World's first use of Luxury-watch grade 904L Stainless Steel
World's first DAP with complete separation of digital and analog signal processing
World's first device to use the new flagship AK4499EX DAC chip from Asahi Kasei
High-Performance Qualcomm Snapdragon Octa-Core CPU
Reimagined, improved and enhanced Graphic User Interface
Pathfinder in-ear-monitors
Astell&Kern has teamed up with Campfire Audio, a U.S. designer and manufacturer of premium hand-built earphones, to introduce the new PATHFINDER in ear monitor (IEM). Following the successful SOLARIS X collaboration, the all-new jointly developed PATHFINDER takes hybrid IEM design to another level. These sophisticated earphones feature advanced Dual-Chamber Balanced Armature (BA) Driver technology to reach new heights in audio realism.

Pathfinder Features
The world's first Dual-Diaphragm Mid-Focused Balanced Armature (BA) Driver from Knowles results in a more natural reproduction in the key mid-range area.
Dual Balanced Armature drivers deliver extended and smoother high-frequency sounds
Custom-designed dual dynamic drivers with a hybrid diaphragm focus on low-end and mid-range frequencies
The first earphones to employ Campfire Audio's new Radial Venting Technology for dynamic drivers to deliver more powerful bass and a larger soundstage.
Boasts all-new ribbon design; Silver-Plated OFC copper Litz cables minimize signal distortion
Features robust custom Beryllium Copper MMCX connectors for superior connection
Material Innovations, 

World's First Use of Stainless Steel 904L for DAP Body Material

To achieve the goal of the A&ultima series, which is 'to provide the best value that no one can imitate while using the most innovative and uncompromising design and craftsmanship', the SP3000 uses 904L stainless steel material that has never been attempted before in a portable audio player. Using this material has expanded its value from just a digital device to the realm of a luxury good.
904L stainless steel is harder and more difficult to process than general stainless steel requiring significantly more time and effort. However, due to its excellent durability and corrosion resistance, it has a characteristic that does not lose its beauty and is why it is used in expensive luxury watches where perfection in all materials and parts must be pursued with an irreplaceable and wonderful luster.

Experience the uncompromising beauty and luxury of the SP3000 produced by Astell&Kern's experienced craftsmanship.
TERATON ALPHA,

The Essence of A&K Audio Technologies Merged Into the SP3000

In order to develop the ultimate audio player that has never been experienced before, not only do we use the latest DAC and technology available, but we use the innovative audio technology of TERATON ALPHA, AK's Ultimate Sound Solution, which has been refined for the SP3000.


TERATON ALPHA, engineered through endless research, is Astell&Kern's unique technology that has been designed to produce audio playback that is close to the original sound through effective power noise removal, efficient power management and unwavering amplification, and a fully converted audio output interface. HEXA-Audio Circuitry structure and independent dual audio circuit, implemented for the first time in the SP3000, are paired together with TERATON ALPHA's sound solution to create the purest original sound.
First Use of AKM's Latest Flagship DAC,

Complete Separation of Digital and Analog Signals

The SP3000 is a flagship product with the latest technology and uncompromising design. Astell&Kern worked with AKM from the initial development stage to develop the DAC and circuit structure.

As a result of the collaboration, the world's first four AK4499EX DACs, AKM's latest flagship, were applied to the SP3000, and the innovative HEXA-Audio Circuitry structure in which two AK4191EQs that process digital signals are applied separately, complete the amazing sound that can only be found from Astell&Kern.

Most digital players process digital and analog signals together inside the DAC. However, the SP3000's advanced HEXA-Audio Circuitry structure reduces the noise of the digital signal input through the AK4191EQ, a separate digital delta-sigma modulator, and the AK4499EX DAC is then designed to process the analog signals separately. By applying this unique design, digital and analog signal processing that is physically separated has been achieved for the first time in a digital audio player, and the overwhelming SNR (Signal-to-Noise Ratio) is maximized, making it possible to experience an incredible level of sound that has never been experienced before.
Silver Plated Shield Can
A shield can is applied to prevent various noise and electromagnetic interference from affecting the audio block. The SP3000 takes it a step further to achieve excellent audio performance and perfect shielding by applying highly conductive, high-purity silver on the existing shield can, and physically separating digital and analog signals.
Stunning Audio Performance with Independent Dual Audio Circuit
In order to create a truly innovative DAP, not just a great DAP, we tried to overcome the limitations of sound by envisioning an independent dual audio circuit that has never been attempted by anyone with a HEXA-Audio Circuitry structure with unbalanced and balanced outputs.

Almost all other DAPs, including Astell&Kern, use an internal DAC for both unbalanced and balanced outputs. Since the signal from the DAC is divided into unbalanced and balanced then delivered to the AMP, an Audio Switch is essential. However, when using a switch, there is a limit to the range that can receive the signal sent by the DAC, so most DAPs reduce the signal size first and then when the signal is transmitted back to the amplifier, it is necessary to restore the original signal size. This causes a limitation in improving the audio performance.
To overcome the limitations, our engineers designed a HEXA-Audio Circuitry structure using two AK4191EQs and four AK4499EXs, creating an innovative unbalanced and balanced independent dual audio circuit design. In result, the SP3000 achieves a SNR of 130dB, the best of any DAP available. You can feel the clean, pure delicacy of sound with the SP3000 that you cannot not experience in any other DAP.
Latest Snapdragon Octa-Core CPU for the Newest Flagship Device
A&ultima SP3000 is equipped with a Snapdragon 6125 Octa-core processor, so you can enjoy the overwhelming sound, faster system response and a redesigned generation user interface that moves comfortably and smoothly.

Featuring a high-performance CPU and improved 8GB of DDR4 memory, which is twice the amount commonly used, the more powerful system is stable with fast and fluid movement.

The CPU, memory and wireless communication parts are configured as one module, with the digital circuit parts arranged in the same area creating a single system on a chip (SoC). This maximizes the efficiency of the overall circuit configuration by providing more audio-only circuit space as well as reducing heat and noise from digital circuits.
New Experience in the Graphic User Interface
With the newly developed UX/UI, the SP3000 is focused on the process and experience of listening to music,
and we wanted to become a 'Player for music' that one can feel this process.

The new theme is designed with a focus on the experience of rediscovering songs that you have forgotten; you can quickly browse through music categories with simple gestures. A convenient search feature along with album art has been added so that you can enjoy a digital display of CD album covers of your music collection.
It is designed to give you not only the pleasure of listening to music, but also to create fun when operating the device.

In addition, the Crimson theme, one of the main features of the new generation UI, is designed so that you can feel the appearance of the SP3000 on the screen.
The graphics are simple and unintrusive, focusing on usability and intuitiveness. Three key concepts, Edge, Simple, and Dark Mode, were used to improve usability and increase clarity with a style unique to AK. The black and red theme colors are chosen to reduce eye fatigue, maximize battery usage and reduce heat generation.
Digital Audio Remaster Technology for Even More Vivid Original Sound
The SP3000 is equipped with Digital Audio Remaster(DAR) technology, which was developed to deliver fine sound at higher sample rates.
DAR technology is developed to upsample the sample rate of the sound source being played to go beyond the limits of the source format.
The high sample rate allows more refined play and offers delicate and analog-like original sound, helping you to enjoy the richness of the original sound, subtle differences in the nuance of the music and rich sounds at a higher level.
Free Delivery*

Free next working day delivery

When you spend over £75. We will send you a tracking number where DPD will give a one hour delivery window. Services available Monday to Friday (excluding public holidays) to most mainland UK addresses for in stock items ordered before our cut-off time at 3:30pm. Terms apply.

Free Saturday delivery 

When you spend over £299. We will send you a tracking number where DPD will give a one hour delivery window. Services available to most mainland UK addresses for in stock items ordered before our cut-off time on Friday 3pm. Terms apply.

Free Sunday delivery 

When you spend over £299. We will send you a tracking number where DPD will give a one hour delivery window. Services available to most mainland UK addresses for in stock items ordered before our cut-off time on Saturday 2pm. (sunday delivery location) Terms apply.

CLICK & COLLECT  

Some of our manufactures request for there items not to be sold on line for these items our delivery service may not be available in curtain locations so please call to order 01925 828009

Remote locations

Standard next day delivery is free for all orders to most UK mainland addresses. All other delivery prices are determined by the destination, the service chosen and the value and weight of your order. Addresses in the Scottish Highlands, offshore, Northern Ireland & Ireland may incur additional delivery costs, depending on the items ordered.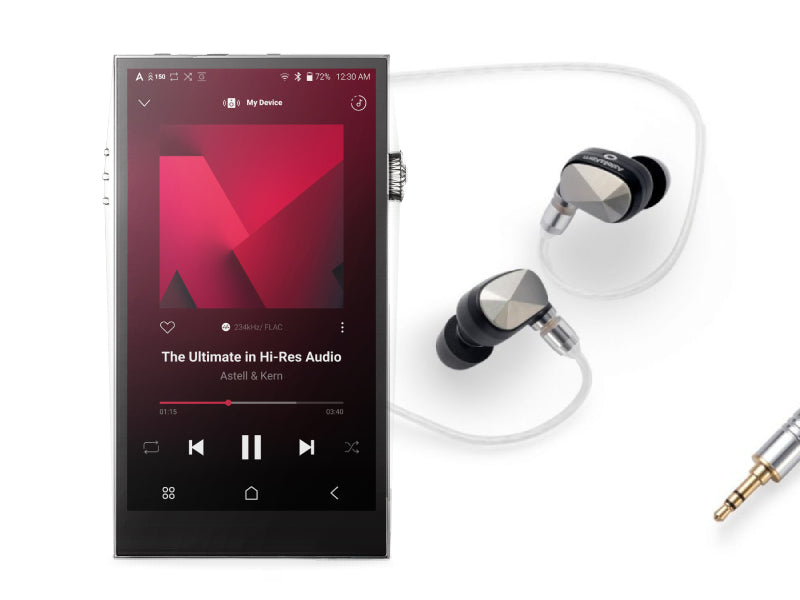 Astell&Kern SP3000 DAP + Free £1899 Astell&Kern Pathfinder in-ear-monitors
Sale price

£3,799.00
Regular price
Choose options