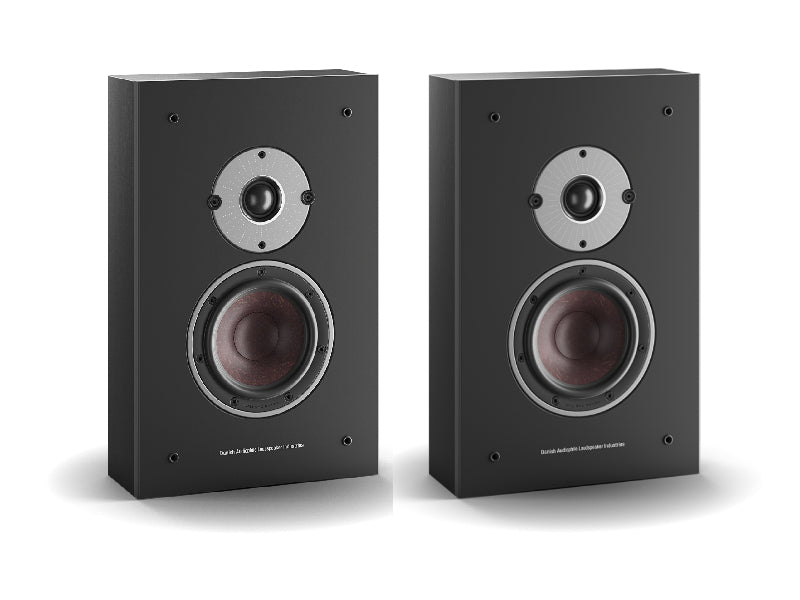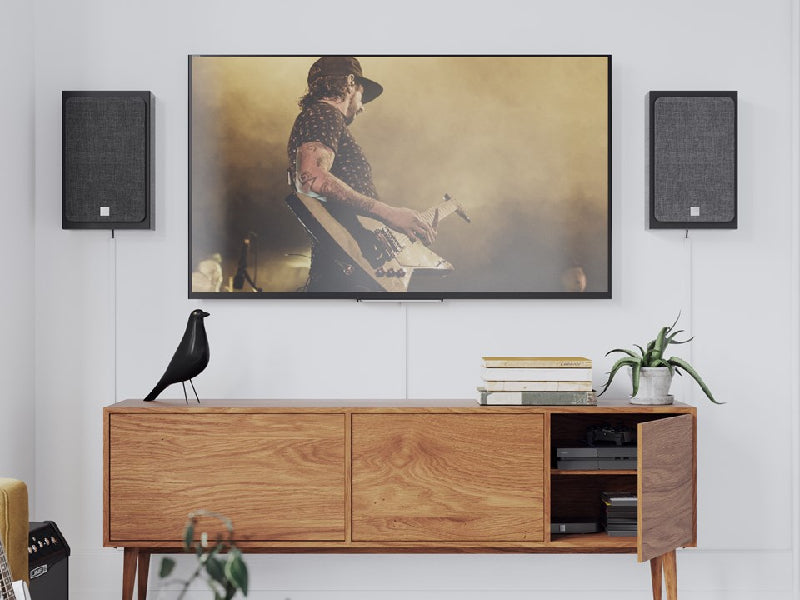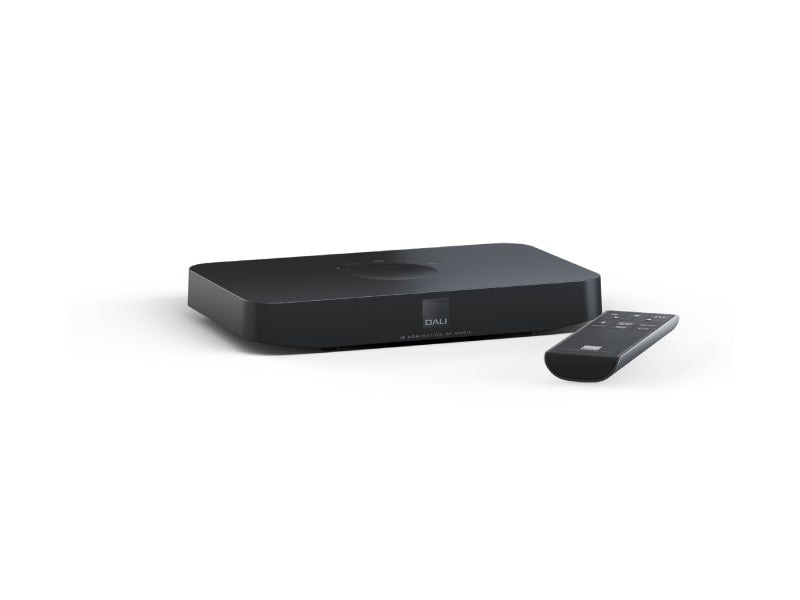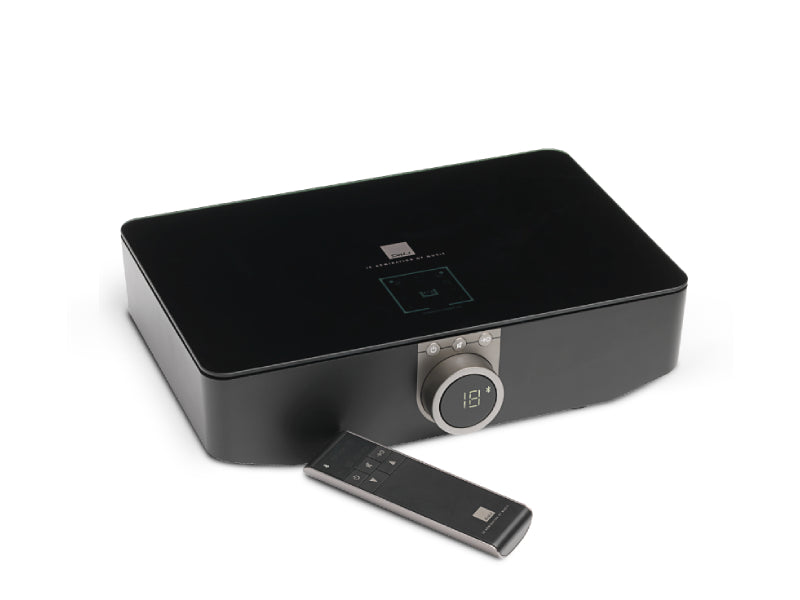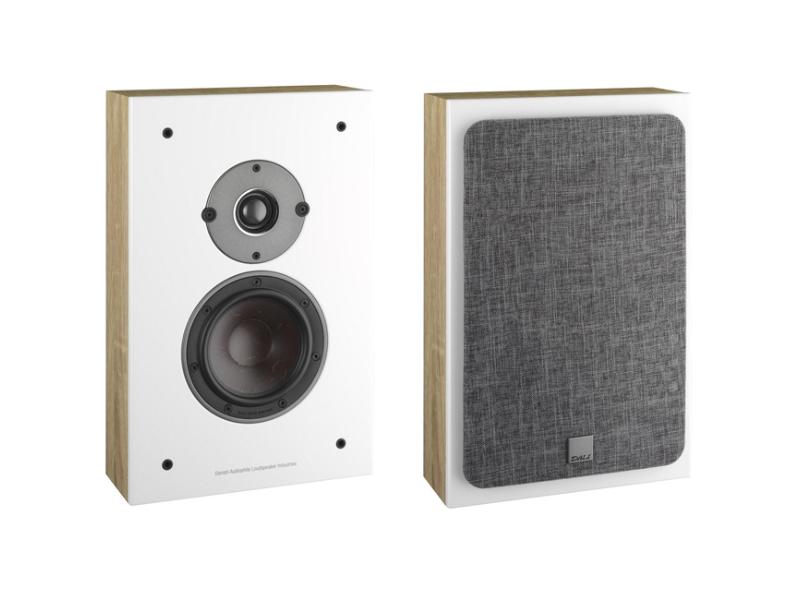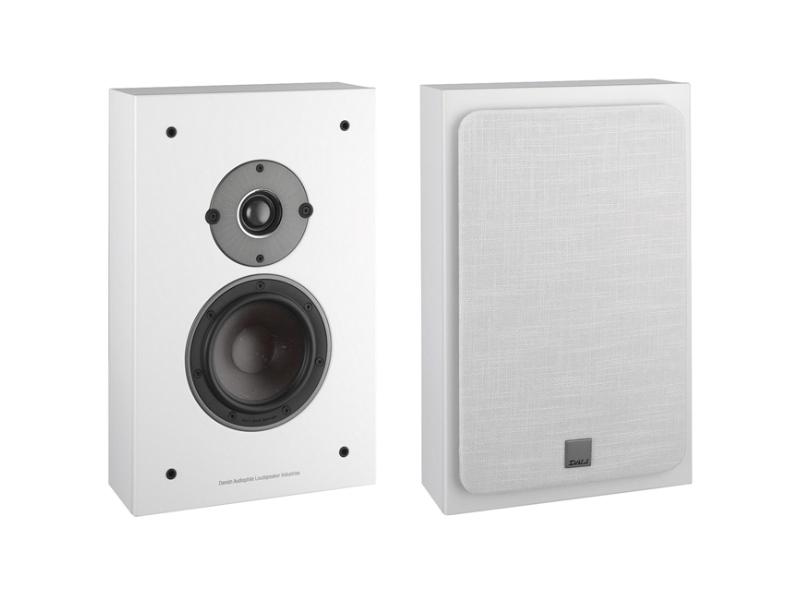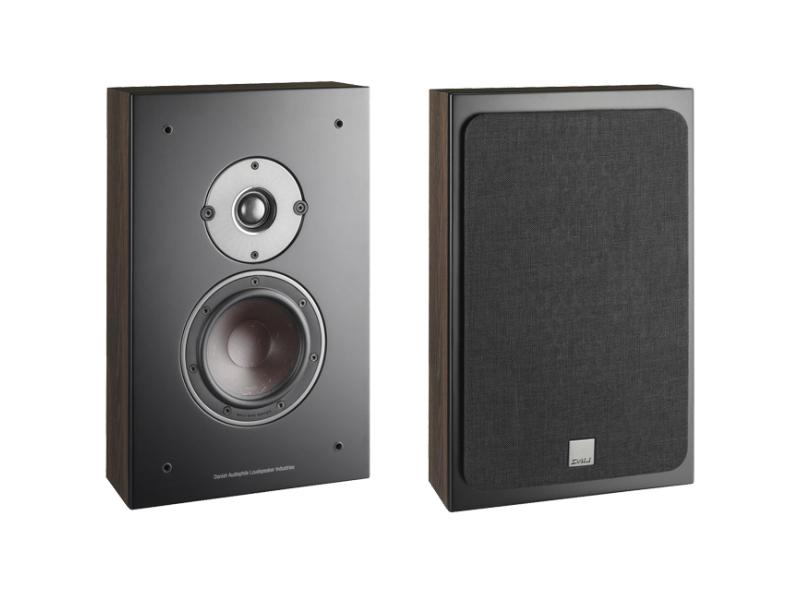 Dali Oberon On-Wall C Wireless On Wall Speakers
---
Sale price

£1,445.00
Regular price
(/)
Available to Order
Available to Order
Available to Order
Available to Order
Available to Order
Available to Order
Available to Order
Available to Order
Pickup available at Doug Brady HiFi
Usually ready in 1 hour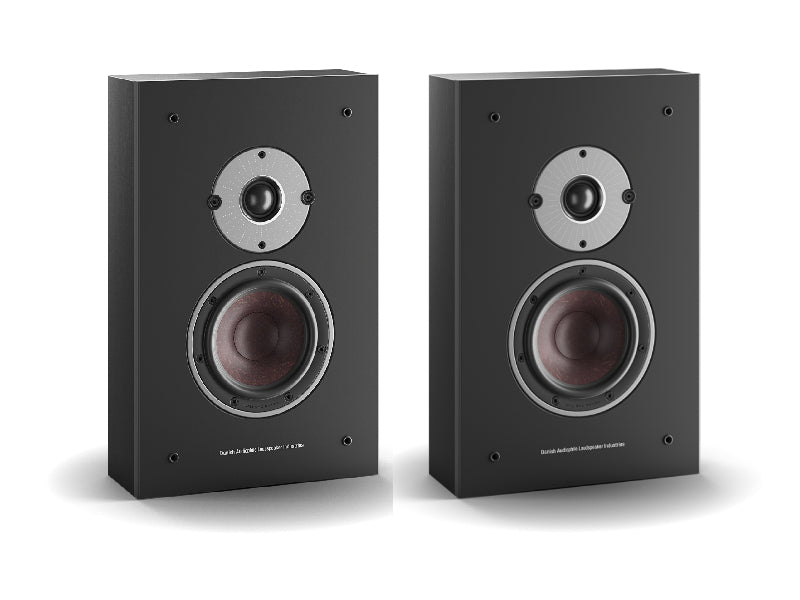 Dali Oberon On-Wall C Wireless On Wall Speakers
Black Ash / Sound Hub Compact
Doug Brady HiFi
Pickup available, usually ready in 1 hour
Kingsway Studios
Kingsway North
Warrington WA1 3NU
United Kingdom
+441925828009
The slim and discreet OBERON ON-WALL C wireless speakers has a compact, low profile, rear reflex loaded cabinet fitted with a 5.25" DALI wood fibre cone SMC bass/mid driver, and a DALI ultra lightweight 29mm soft dome tweeter. The OBERON ON-WALL C was designed with TV audio very much in mind and despite its compact dimensions, the combination of DALI technologies employed endow it with performance comparable to significantly larger speakers. The OBERON ON-WALL C is designed specifically for direct wall mounting via rear panel keyhole slots. Portrait and landscape orientations are both accommodated.
Dali Oberon On-Wall C speakers incorporate wireless interface, digital signal processing (DSP) and Class D power amplification electronics in a module located on their rear panels. The two-channel amplification in each OBERON model provides 50 Watts each for the bass/mid and high frequency drivers. Crossover functions within the OBERON C electronics are implemented through DSP running at 24 bit/96 kHz resolution.
There is a small separate connection box called the sound hub which enables you to easily connect your wired equipment such as TVs or Turntables whist also incorporating the Bluetooth receiver.
There are two sound hub options to choose from. 
SOUND HUB COMPACT (Option 1) (Bluetooth)
The SOUND HUB COMPACT plays the central role in an active wireless Hi-Fi system along with a stereo pair of Dali Oberon On-Wall C speakers the sound hub compact receives wired or wireless Bluetooth audio sources and transmits them wirelessly to the speakers. It's compact dimensions mean is slim enough that it can even be located out-of-sight behind a wall-mounted TV.
With five discrete audio inputs available, the SOUND HUB COMPACT can connect to almost any audio device. For example, there are no less than four ways to connect a TV and transmit its audio to OBERON C speakers, but there are also ample possibilities to connect music streaming or conventional audio devices.
DALI SOUND HUB (Option 2) (WiFi & Bluetooth)
OBERON C series speakers are additionally compatible with the DALI SOUND HUB wireless audio preamplifier originally introduced with CALLISTO C series. In addition to providing Bluetooth and a variety of wired audio inputs, the SOUND HUB can be equipped with a Bluesound NPM-1 BluOS module which can provide MQA certified high resolution music streaming and multiroom functionality, as well as supporting Spotify Connect. This can be purchased as an optional extra or as a upgrade later.
DALI OBERON 1 C SPEC
Product series
OBERON C
Frequency Range (+/-3 dB) [Hz]
51 - 26,000
Maximum SPL [dB]
107
Crossover Frequency [Hz]
2,700
Crossover Principle
Full active 24 Bit DSP
High frequency driver, Quantity
1 x 29 mm
High frequency driver, Diaphragm type
Soft Textile Dome
Low frequency driver, Quantity
1 X 5.25"
Low frequency driver, Diaphragm type
Wood Fibre Cone
Enclosure type
Bass Reflex
Bass Reflex Tuning Frequency [Hz]
52.0
Max. Amplifier Power Output [RMS watt]
2 x 50 W
Amplifier Type
Class-D
Connection Input
Universal mains 100-240 VAC
Wireless Input(s)
Full 24 Bit / 96 kHz (not compressed)
Wireless Audio RF Band [MHz]
5150-5250 MHz / 5725-5875 MHz (excluding Japan)
Recommended Placement
On-Wall
Recommended Distance From Wall [cm]
On wall
Max. Power Consumption [W]
62
Standby Power Consumption [W]
1
Idle Power Consumption[W]
1.25
Dimensions With Base (HxWxD) [mm]
385 x 245 x 120
Accessories Included
Quick Start Guide
Mains Cable
Front Grille
Rubber Feet
Rubber Bumpers
Cable clips
Manual
Weight [kg]
5.0
SOUND HUB COMPACT SPECS
Product series
OBERON C
Connection Input
2 x Optical (TosLink)
RCA (Analouge Stereo)
HDMI ARC
IR Sensor input
Chromecast ready
Connection Output
SUB Out (RCA)
USB Charge Output (5V/1.5A)
Wireless Input(s)
Bluetooth 5.0 (AAC, aptX, aptX HD)
Wireless Output
Full 24 Bit / 96 kHz (No bit-loss attenuated)
Wireless Audio RF Band [MHz]
5150-5250 MHz / 5725-5875 MHz (excluding Japan)
Max. Digital Resolution [bits/KHz]
24 / 192
Max. Power Consumption [W]
2.8
Standby Power Consumption [W]
1.7
Dimensions (HxWxD) [mm]
30 x 212 x 132
Accessories Included
Quick Setup Guide
Rubber Feet
Manual
Power Cord
Remote Control
IR Receiver
Weight [kg]
0.5
Input Impedance RCA [Ω]
7.2 k
Input Sensitivity RCA [V]
3.0 Vp
Output Voltage Max. Sub-Out [V]
1.7 V RMS
Input Mains Voltage [Volts]
9V DC power supply (universal 100-240 VAC)
DALI Sound Hub SPECS
Product series
CALLISTO C
Connection Input
2 x Optical (TosLink)
Coax (S/PDIF)
RCA (Analouge Stereo)
3.5 mm Mini Jack
2 x Plug-In Module
Chromecast ready
Connection Output
Stereo Line Level (RCA)
SUB Out (RCA)
USB Charge Output (5V/1A)
Wireless Input(s)
Bluetooth 4.2 (AAC, Apt-X, Apt-X HD)
Wireless Output
Full 24 Bit / 96 kHz (No bit-loss attenuated)
Wireless Audio RF Band [MHz]
5725-5875 MHz
Max. Digital Resolution [bits/KHz]
24 / 96
Max. Power Consumption [W]
4.5
Standby Power Consumption [W]
2.5
Dimensions (HxWxD) [mm]
76 x 300 x 213
Accessories Included
Quick Setup Guide
Weight [kg]
1.6
Input Impedance RCA [Ω]
10k
Input Sensitivity RCA [V]
2.3
Input Impedance 3.5mm Mini-jack [Ω]
10k
Input Sensitivity 3.5mm Mini-jack [V]
1.2
Input Impedance S/PDIF [Ω]
75
Output Voltage Max. Line Level [V]
1.9
Output Voltage Max. Sub-Out [V]
0.9
Input Mains Voltage [Volts]
Universal AC Mains Adapter (1.75 m wire length)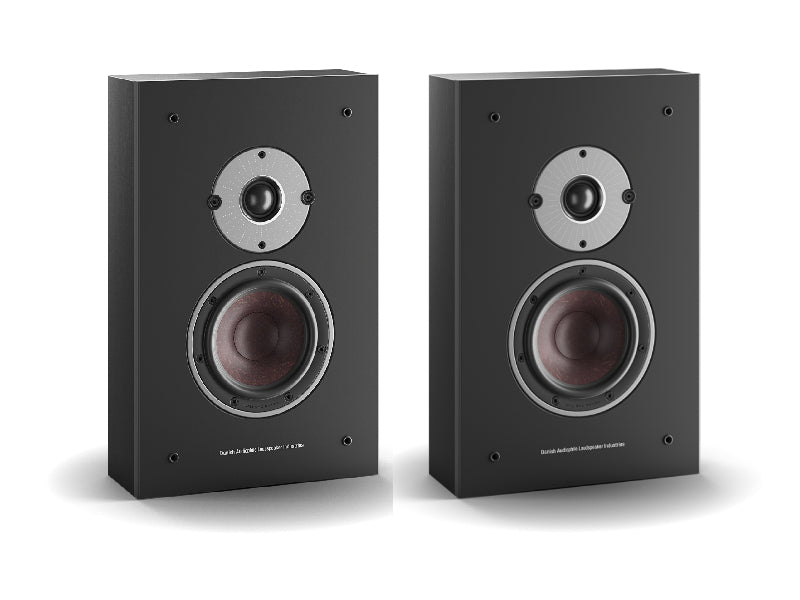 Dali Oberon On-Wall C Wireless On Wall Speakers
Sale price

£1,445.00
Regular price
Choose options