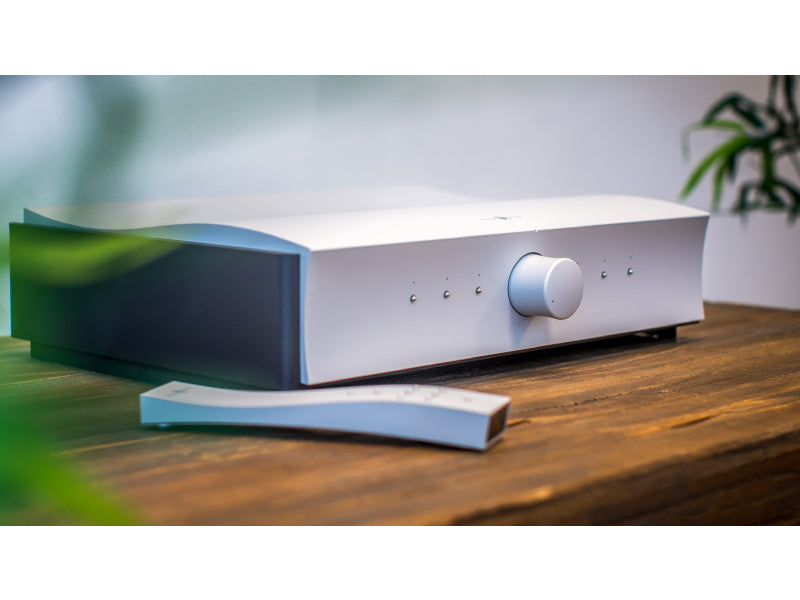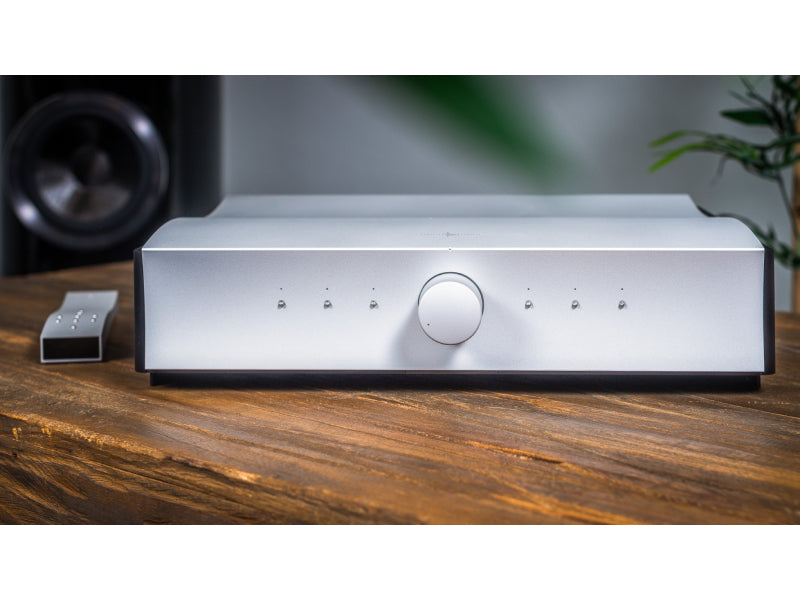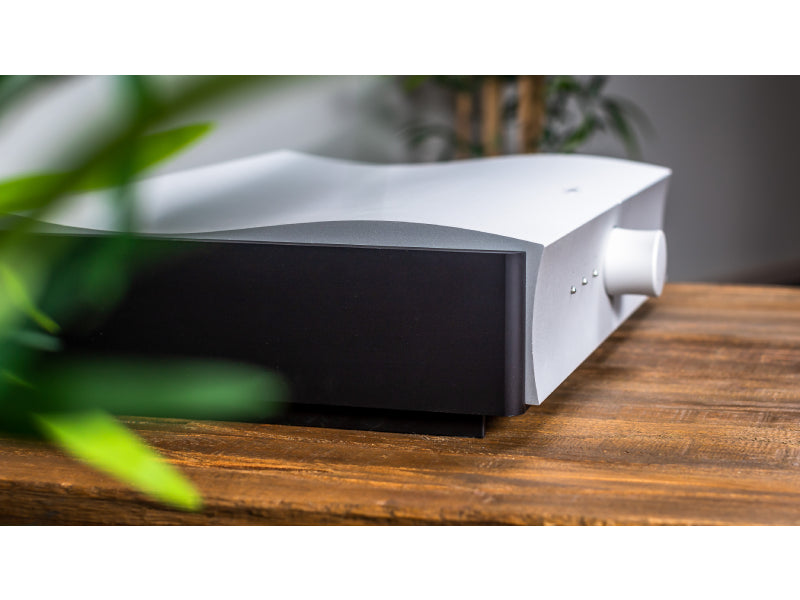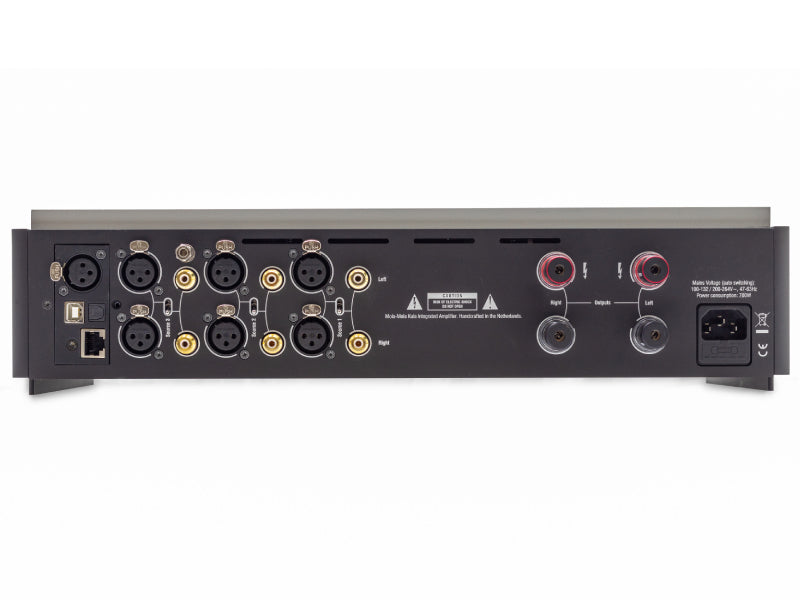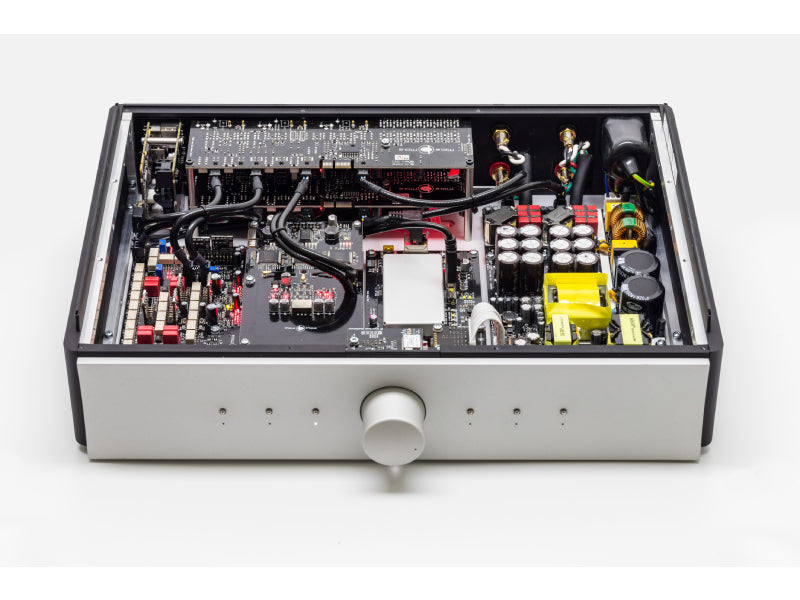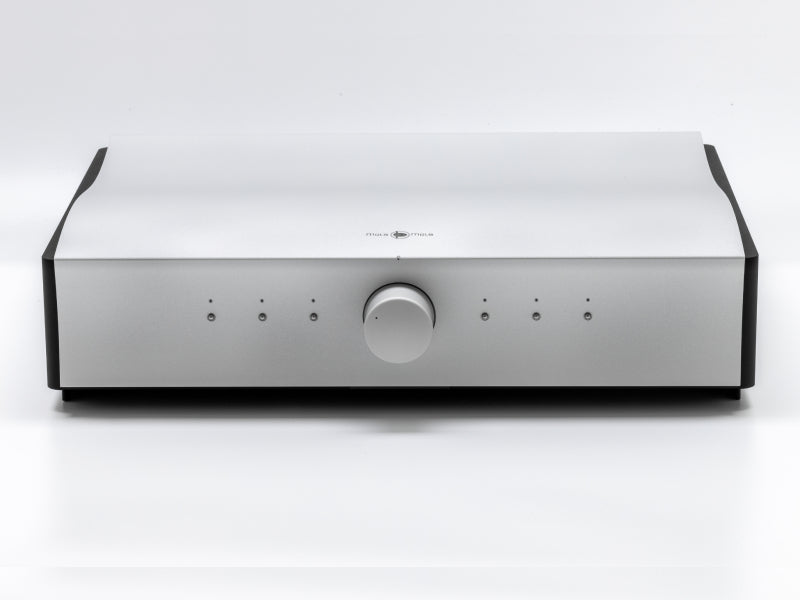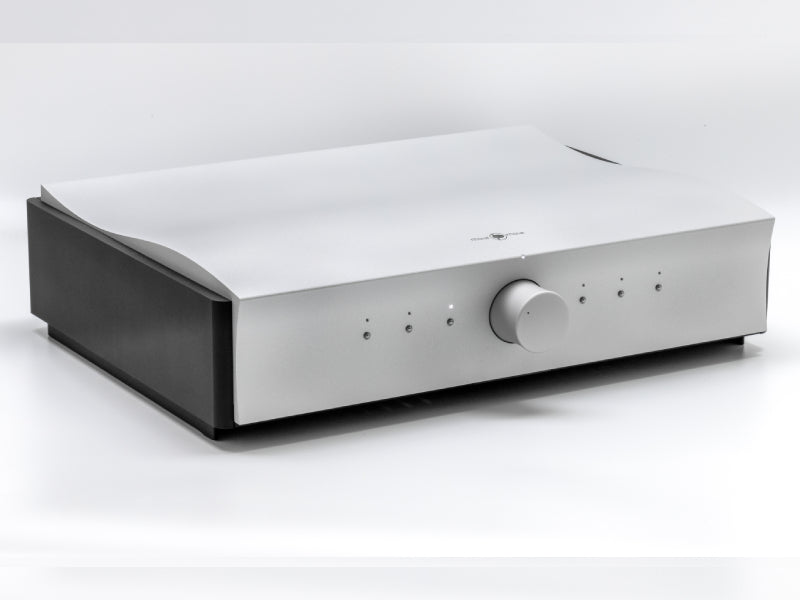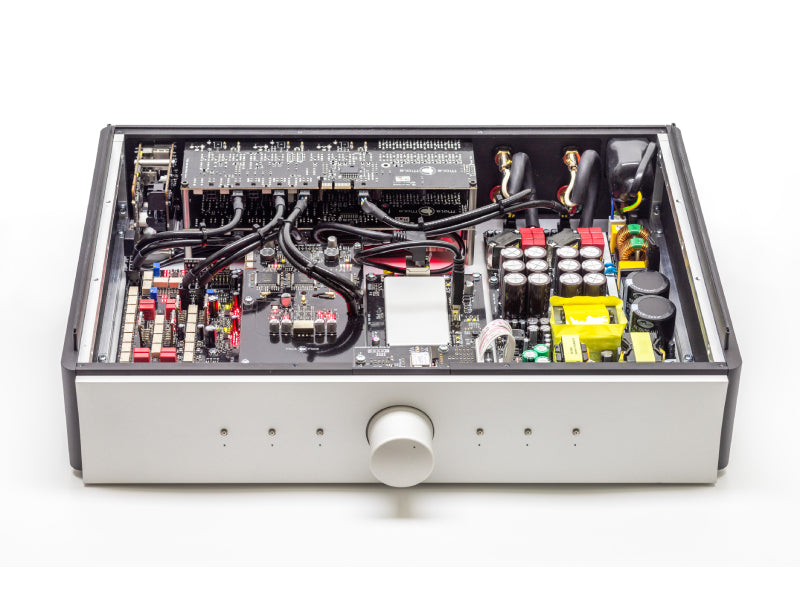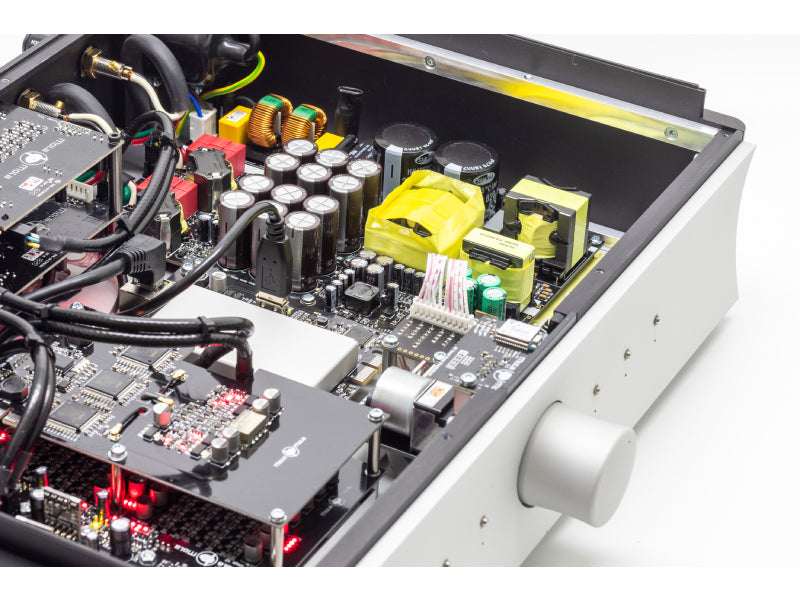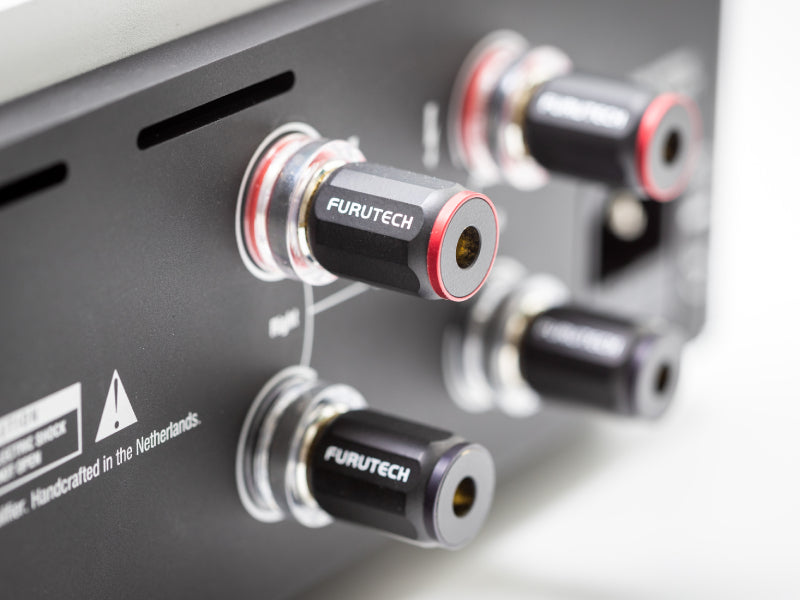 Mola Mola Kula Integrated Amplifier
---
Sale price

£10,999.00
Regular price
(/)
Available to Order
Available to Order
Available to Order
Available to Order
Pickup available at Doug Brady HiFi
Usually ready in 1 hour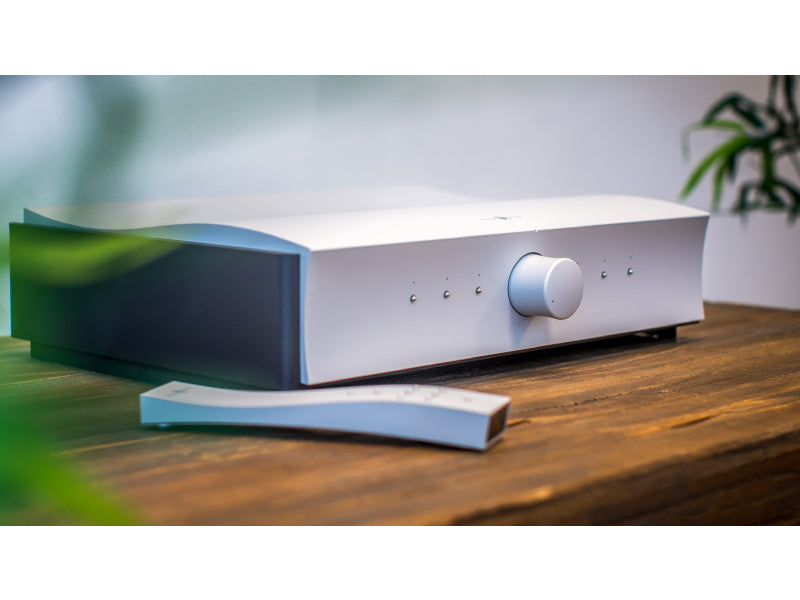 Mola Mola Kula Integrated Amplifier
Line Level / No DAC board fitted / No Phono board fitted
Doug Brady HiFi
Pickup available, usually ready in 1 hour
Kingsway Studios
Kingsway North
Warrington WA1 3NU
United Kingdom
+441925828009
THE INTEGRATED THAT TRULY BELIES ITS SIZE!
Imagine a sleek, compact design that oozes class.
Imagine an amplifier design that packs enough power to comfortably handle even the most demanding of loudspeakers.
Imagine a complex yet agile and easy to use fully transparent line stage.
Imagine every possible Phono EQ setting available from the comfort of your listening chair.
Imagine a highly acclaimed discrete DAC boasting the best specs and sound around.
Imagine, combining all of the above!
Kula is an a la carte modular design creating a fusion of highly technical previous accomplishments. The chassis itself is borrowed from the acclaimed Makua preamp, as is the line stage section and its optional phono stage with independent adjustable settings and up to 6 separate inputs. The optional DAC section which also is available in the Makua, is identical to the world-class Tambaqui stand-alone unit and features 5 digital inputs including Roon endpoint and Bluetooth. Additionally, the Kula incorporates a Mola Mola exclusive amplifier which boast an output of 150 Watts @8Ω, doubling into 300 Watts @4Ω. Clearly enough power to drive any speaker with ease.  
Key Features
I/O
3 balanced and 3 unbalanced inputs, selectable by switch and software
2 Pairs of Furutech binding posts. Directly connected to the amplifier PCB using Kubala·Sosna cable.

All inputs routable through optional processor boards like the phono stage
Processing balance and input gain offset
Phase invert and mono sum
Full software control of routing and processing
Mastering mode
Options
Mola Mola DAC (Tambaqui) Module
Designed from the ground up, a discrete DAC whose unbeatable staying power results simply from being more than 10 years ahead of the performance curve. To put it into perspective: today's best DAC chip available, claims no better than 22 bits' worth of dynamic range and only 20 bits' worth of linearity. High resolution music deserves better than that. To accommodate this, Mola Mola's DAC is designed using circuits and digital algorithms that were entirely developed in house.
The converter is a two board stack that fits into one of the option slots in the preamp. On the first board, all incoming digital audio is upsampled to 3.125MHz/32 bits and converted to noise shaped PWM. On the other board are two mono DACs, in which a discrete 32- stage FIR DAC and a single-stage 4th order filtering I/V converter, convert the PWM into analogue with a breathtaking 130dB SNR.
This is near the theoretical limit for 24-bit files and far beyond that of even quad-speed DSD. Uniquely, distortion remains below the noise floor even for full scale signals. A quick look at current and historic trends of high-end IC's indicates that for the foreseeable future this kind of performance will remain unavailable to manufacturers forced to rely on the same "chip du jour" that also powers their competitors' products.
Even by today's exacting standards, extraordinary care has been taken to deal with jitter. Mola Mola's DAC uses a home-grown asynchronous upsampling algorithm whose input frequency measurement slows down rapidly until after a few seconds of lock, the frequency ratio measurement is frozen. Frequency stability is then wholly determined by the internal clock, a laboratory grade 100MHz SC-cut oscillator. This is effectively an atomic clock sans the physics package (which contributes nothing to spectral purity but quite a lot to cost).
Mola Mola Phono stage Module
What was originally intended to be a simple RIAA add-on for the Makua Preamp has quickly spiraled into the quietest and probably most versatile phono stage ever built. MC/MM input stages are optimized for current noise and voltage noise respectively. Unlike the more common arrangement of an MC head amp feeding into the MM stage, the two stages are fully independent, realizing an equally short signal path for both. Input gain is switchable in 5dB steps over a 40dB range.
Input resistance and capacitance are individually switchable. Available EQ settings cover practically all known cutting curves used, including most 78RPM.

All settings are software controllable, either on the fly using a smart-phone and tablet via the Mola Mola Remote app or directly stored under the preset buttons. The preamp can be configured to route any input through the phono stage, this allows you to have multiple turntables and cartridges connected.
Specifications

PERFORMANCE
Maximum input level: 20dBu (7.75Vrms)
Input impedance: 100kohm
Unweighted Signal/Noise Ratio: 113dB
2x 150W/8R @1% 1kHz, 2x 300W/4R @1% 1kHz
2x 100W/8R @0.0005%, 2x 200W/4R @0.00075%, 1kHz
Output Impedance: 2mΩ – 7mΩ (20-20kHz) (measured directly on binding posts)
Bandwidth 50kHz @ -3dB
Gain resolution: <1dB, better than 0.2dB over normal listening range

CONTROL
6 programmable presets
(premium) Remote control
Mola Mola Remote app
Roon Ready (if DAC option fitted)

ADD-ON
Mola Mola Phono stage
Mola Mola DAC

DIMENSIONS AND WEIGHT
420mm (W) x 110mm (H) x 370mm (D). Depth includes volume knob and connectors. 11kg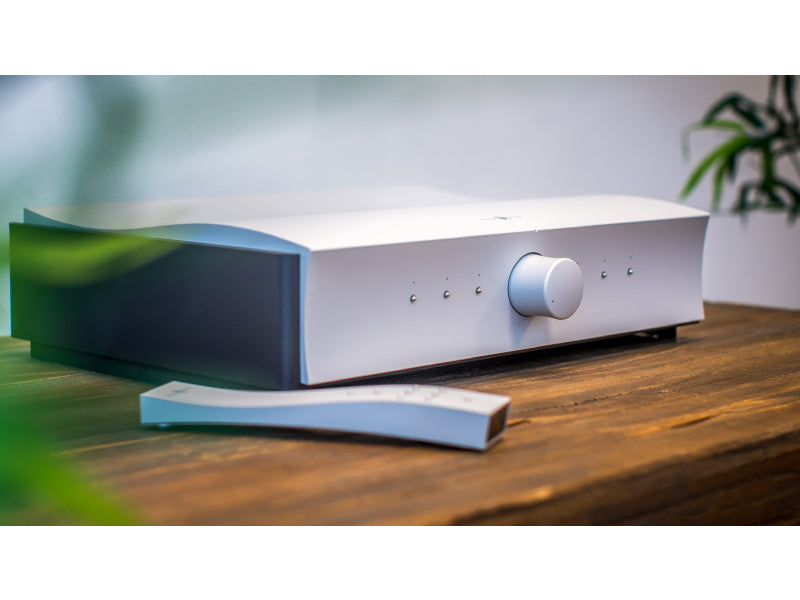 Mola Mola Kula Integrated Amplifier
Sale price

£10,999.00
Regular price
Choose options