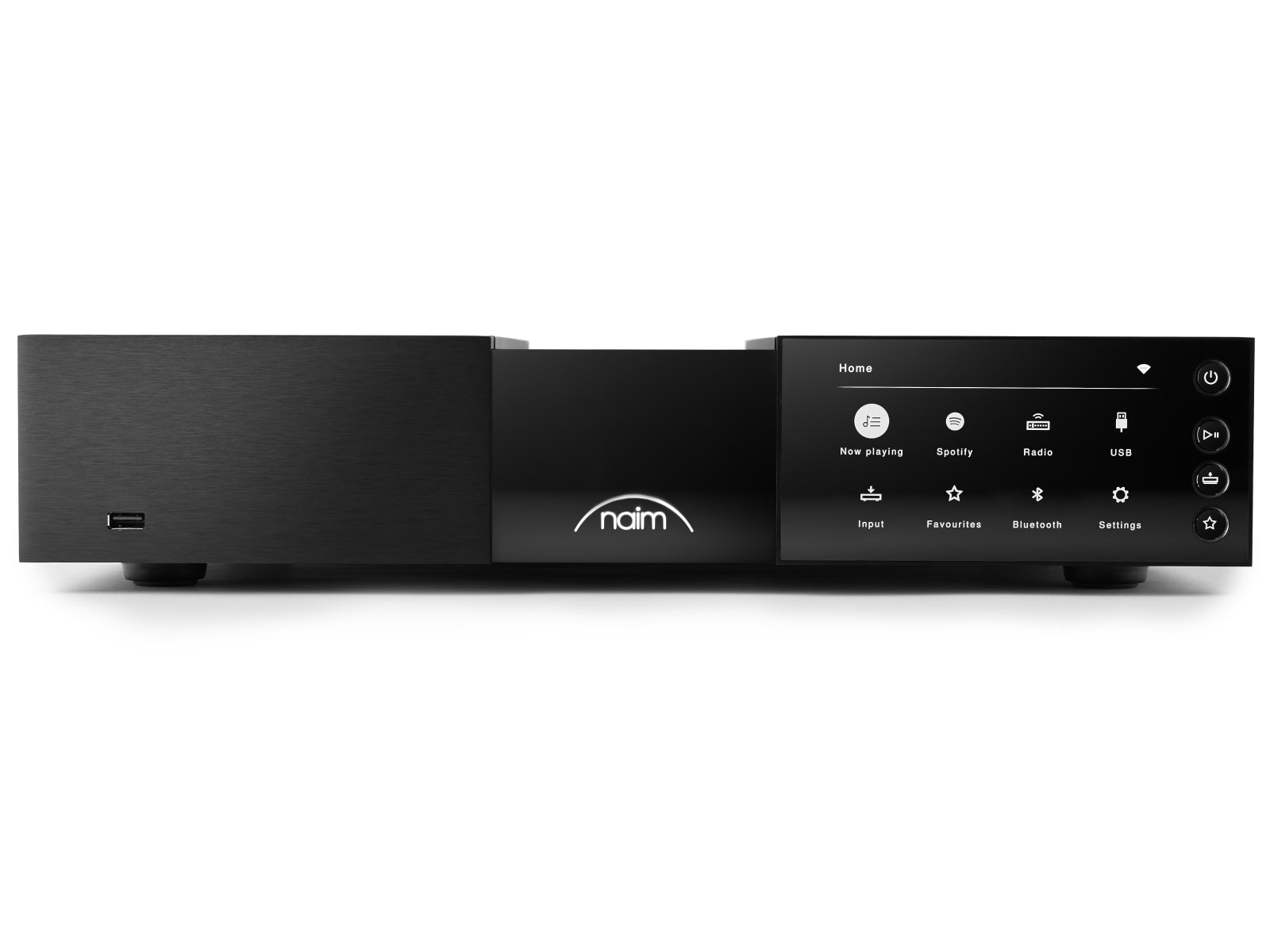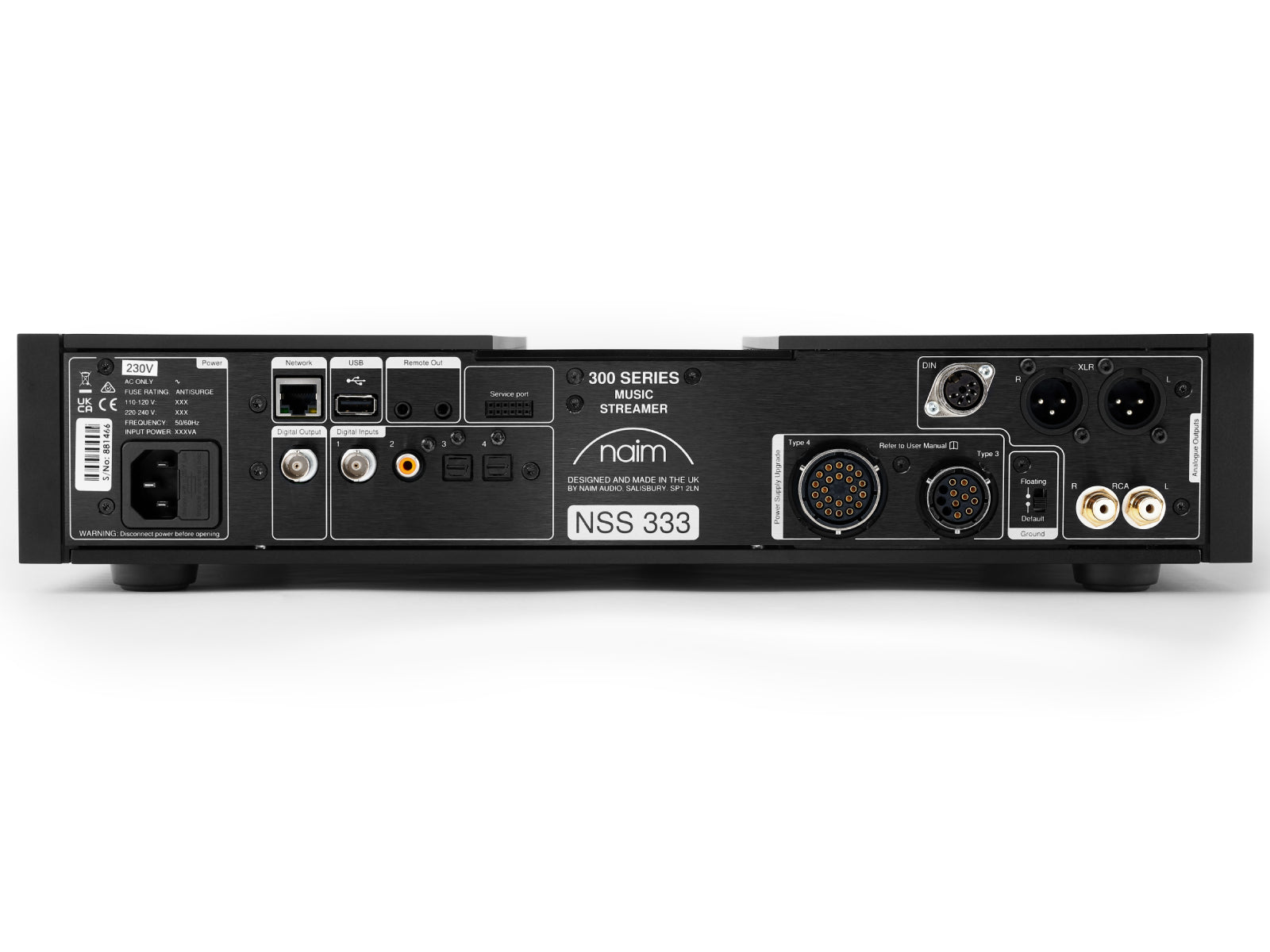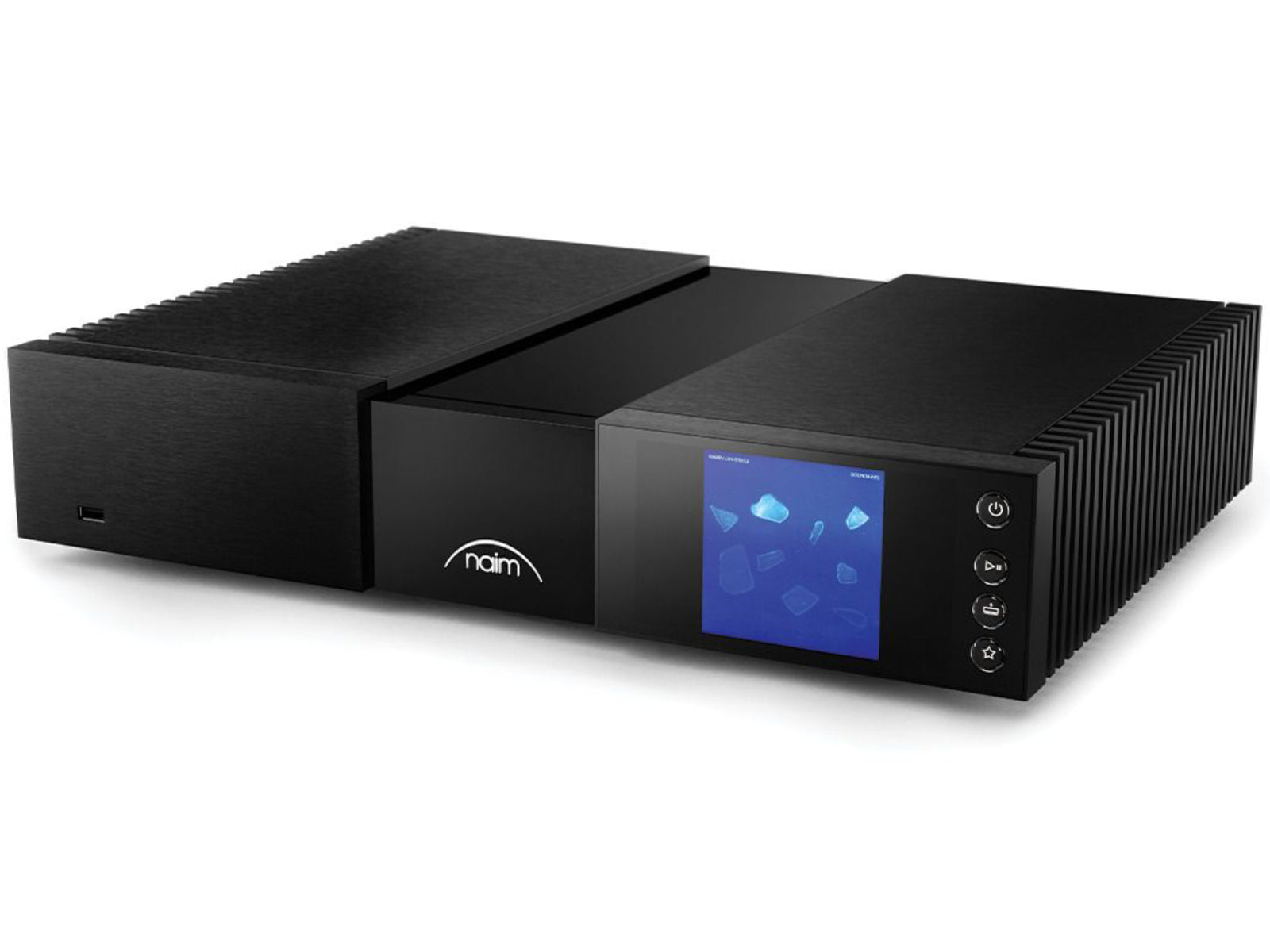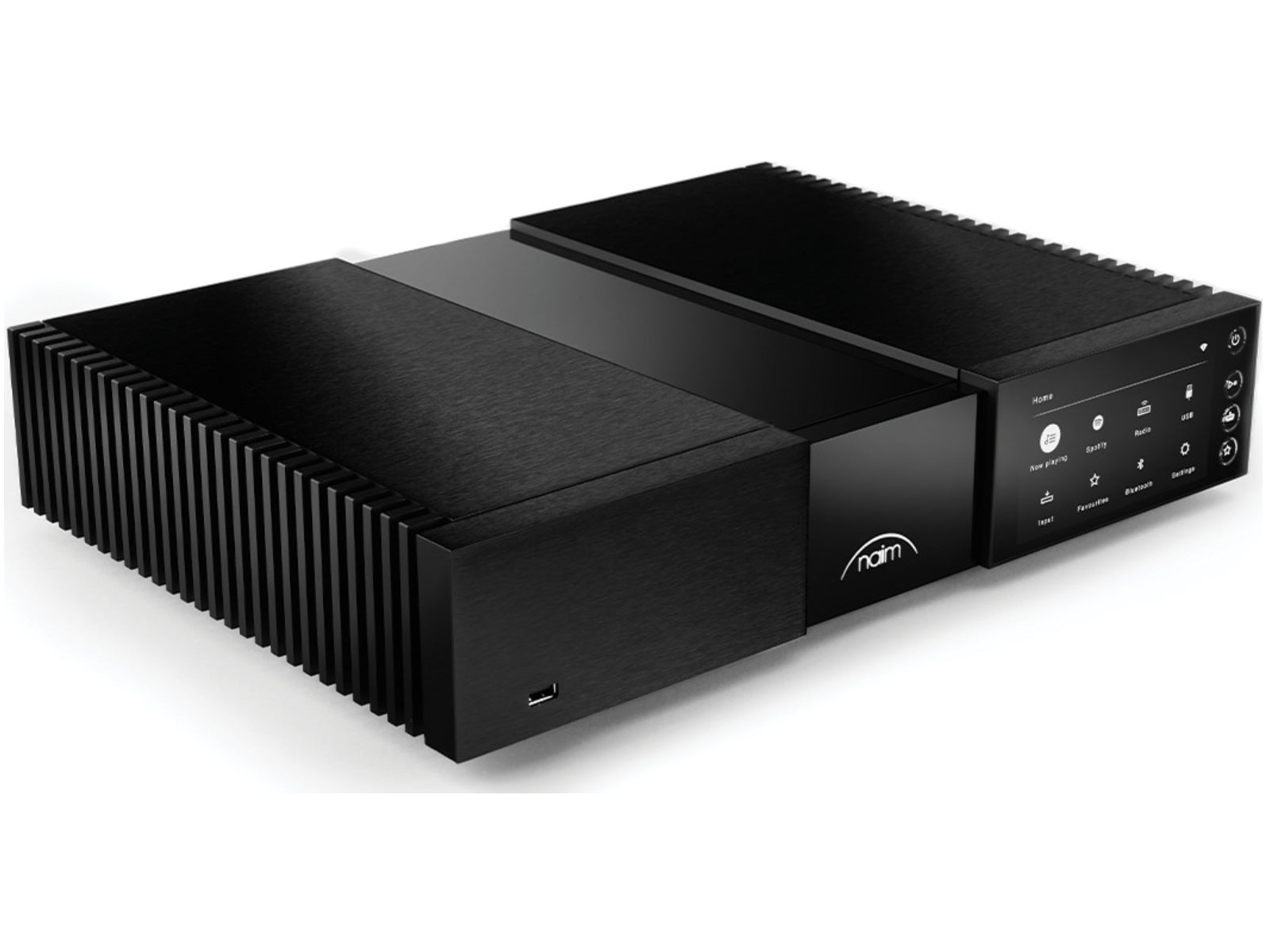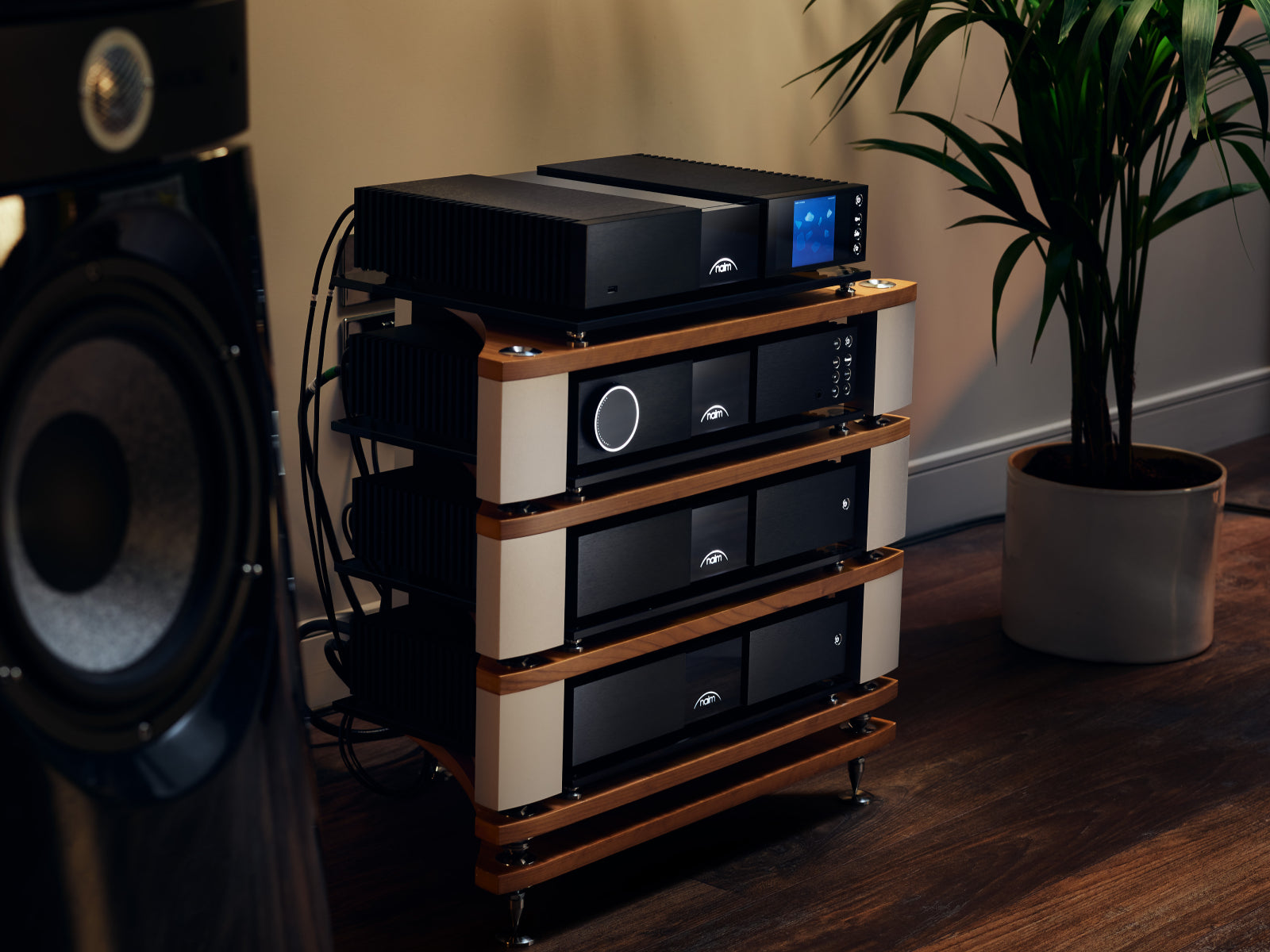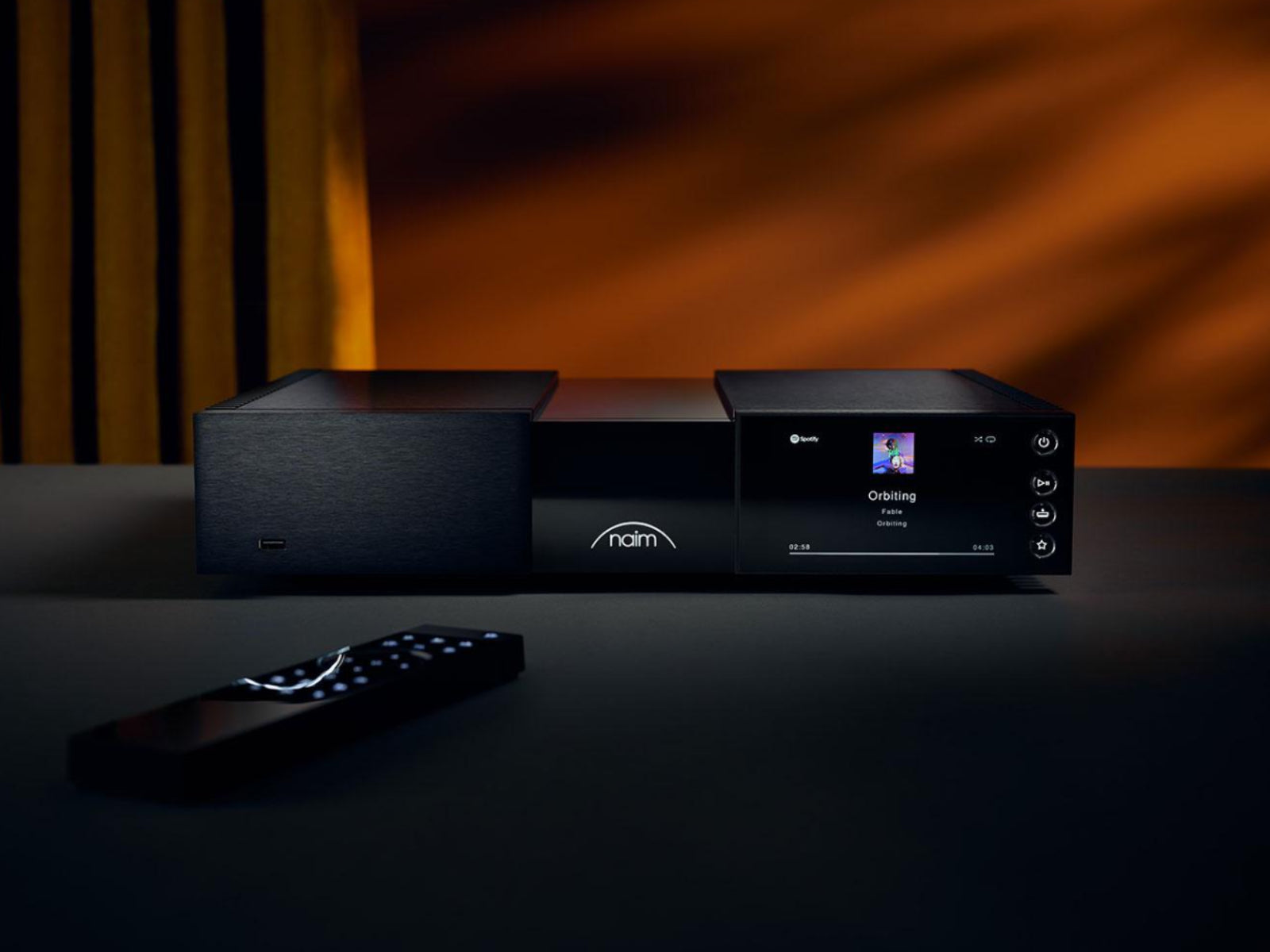 Naim NSS 333 Network Audio Streamer
Sale price

£7,899.00
Regular price
(/)
Orders ☎ 01925 828009

The Naim NSS 333 streamer is a high performance network player designed to get the best possible performance from music stored on your Hard drive or from your favorite streaming services.
Integrated services include AirPlay 2, Chromecast and UpnP. You can also stream from hi-res music services such as TIDAL, TIDAL Connect and Qobuz. NSS 333 is also Roon ready and has Bluetooth AptX to stream content from your smartphone or tablet. You can also connect to other Naim devices with Naim's multiroom connectivity.
The casing is made of anodised aluminium with the latest Naim design and NSS 333 features excellent connectivity with a range of input and output options.
Designed to be an excellent match with the NAC 332 pre amplifier and NAP 350 in a complete Naim system, but of course you can enjoy this streamer alongside other Naim models and other hi-fi separates as well.
Naim experience
Naim engineers have developed some custom electronics to make the NSS 333 a cutting edge product. Only the best possible components have been used. This includes the NP800 streaming card and an exclusive DSP, with an integrated crossover. Moreover, the DAC is high-end and has very precise management of the audio signal.
Naim build and design
Naim forgo any unnecessary adornments and focus on functionality and sound quality. The result is a design both up-to-date and timeless. Premium materials are used, and the colour display does not detract from the classic looks. Simplicity is built in. Buttons are provided for common functions such as standby mode, play/pause and input select. There is also a remote control, and the standby power usage is small.
Good controllability
Control is easy with the Focal & Naim app. This can be installed on any device and will bring all your music sources together. Radio stations, playlists and streaming services can be accessed, as well as artist biographies and discographies. You will also be able to control both servers and Naim streaming products in one app. You can also wirelessly update your system.
Connectivity
You can take advantage of the NSS 333's onboard DAC via digital inputs which include two optical inputs as well as an RCA and BNC input - all of these are 24-bit 192 kHz compatible. Analogue outputs are comprehensive, with a balanced XLR output, as well as a pair of RCA sockets, and a 5-pin DIN socket. There is also a wired Ethernet connection and two USB connectors.
Case design
Aluminium has several benefits for cabinet design. It is good at shielding sensitive electronics from magnetic fields, thermal instability and unwanted vibrations. The Naim Classic range uses specially chosen aluminium that has good thermal and microphonic properties.
The front panel is made of 20mm thick aluminium billets and the sides form the heatsinks. The top and bottom plates are both 5mm thick. The aluminium is then brushed, sandblasted and anodised. Therefore the beauty is more than skin deep, and the finish will last a lifetime.
Specifications
Product Type
Streamer
Control
App control (iOS and Android), bi-directional ZigBee remote and front panel.
Control of NAC 332 via ZigBee
Optical 3.5mm output for synchronised control of compatible products e.g. NAP 250/350
Audio Inputs
Digital (S/PDIF)
2 x Optical TOSLINK (up to 24bit/96kHz)
1 x coaxial RCA (up to 24bit/192kHz, DoP 64Fs)
1 x coaxial BNC (up to 24bit 192kHz, DoP 64Fs)
Audio Outputs
Distortion
0.002% @0dBFS, 1kHz
Distortion
Digital: 0.002% @0dBFS, 1kHz, volume at 0dB, 1kHz
Crosstalk
Digital: 94dB at 1kHz, volume at 0dB
Analogue
1 x XLR pair (balanced, 2.1Vrms)
1 x RCA pair (2.1Vrms)
1 x 5-pin DIN
Digital (S/PDIF)
1 x coaxial BNC (up to 24bit 192kHz)
Signal-to-Noise Ratio
Digital: 108dB ref 0dBFS A-wtd, volume at 0dB
Frequency Response
Digital: 3Hz to 27kHz -3dB
Formats
Audio Formats
WAV – up to 32bit/384kHz
FLAC and AIFF – up to 24bit/384Hz
ALAC (Apple Lossless) – up to 24bit/384Hz
MP3 – up to 48kHz, 320kbit (16 bit)
AAC – up to 48kHz, 320kbit (16 bit)
OGG and WMA – up to 48kHz (16 bit)
DSD – 64 and 128Fs
M4A – up to 48kHz, 320kbit (16 bit)
Gapless playback supported on all formats
Physical
Weight
24.25lbs (11kg)
Dimensions (HxWxD)
35/8x17x121/2″ (9.15×43.2×31.75cm)
Power
Mains Supply
115V or 230V, 50/60Hz
Power Consumption
Typical use consumption: 25W
Network standby mode consumption: <2W
Standby mode consumption: <0.5W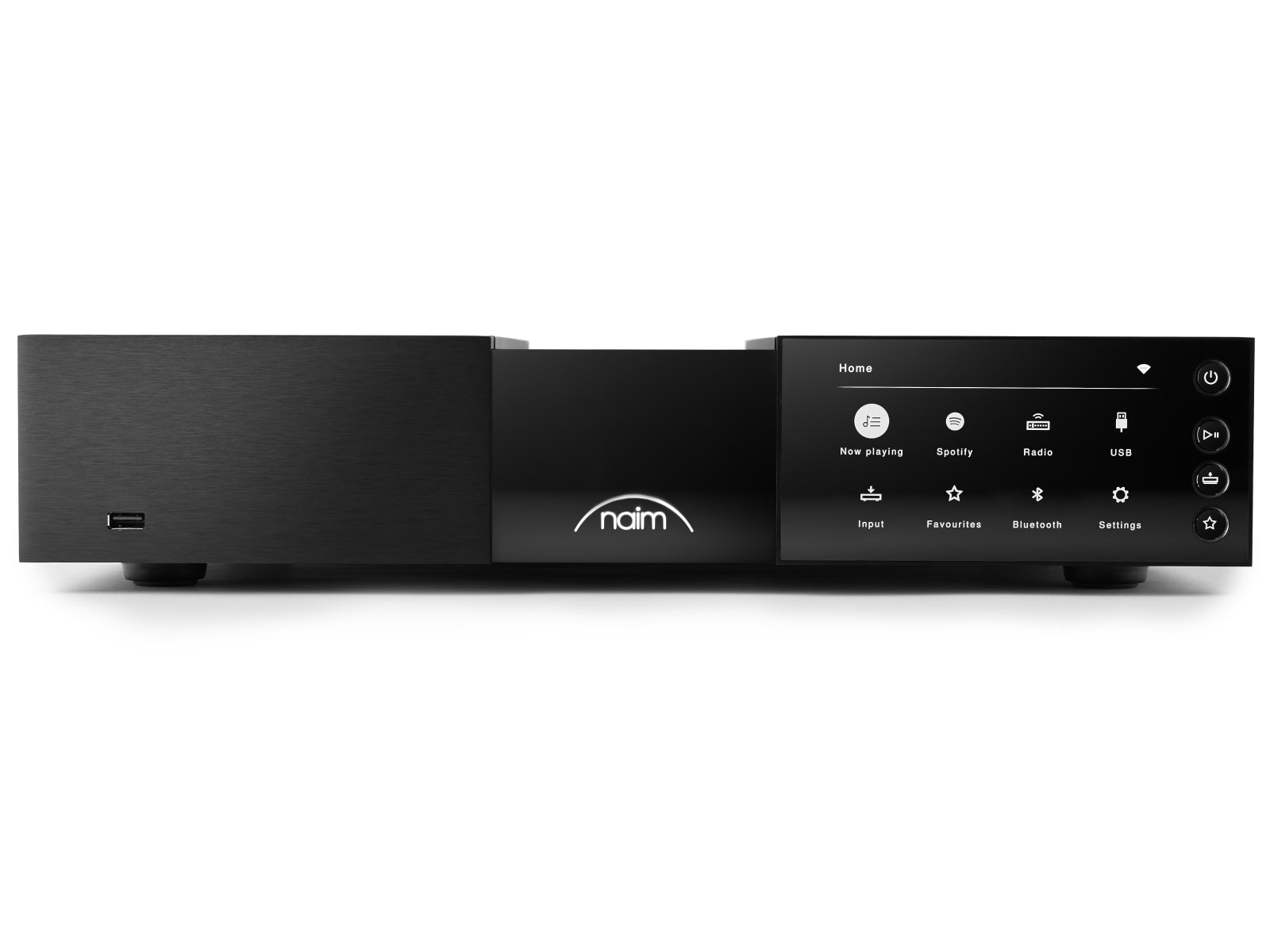 Naim NSS 333 Network Audio Streamer
Sale price

£7,899.00
Regular price
Choose options