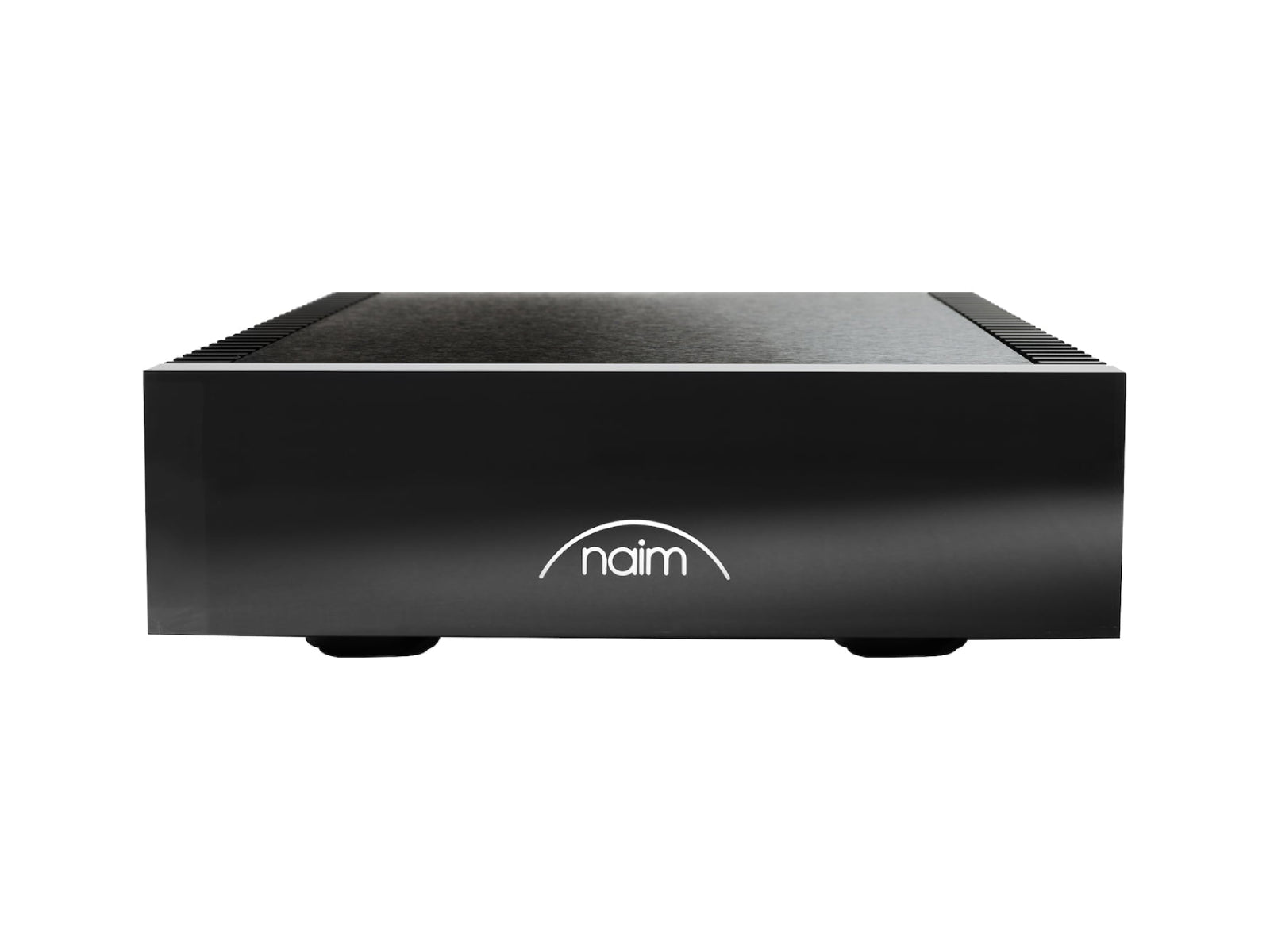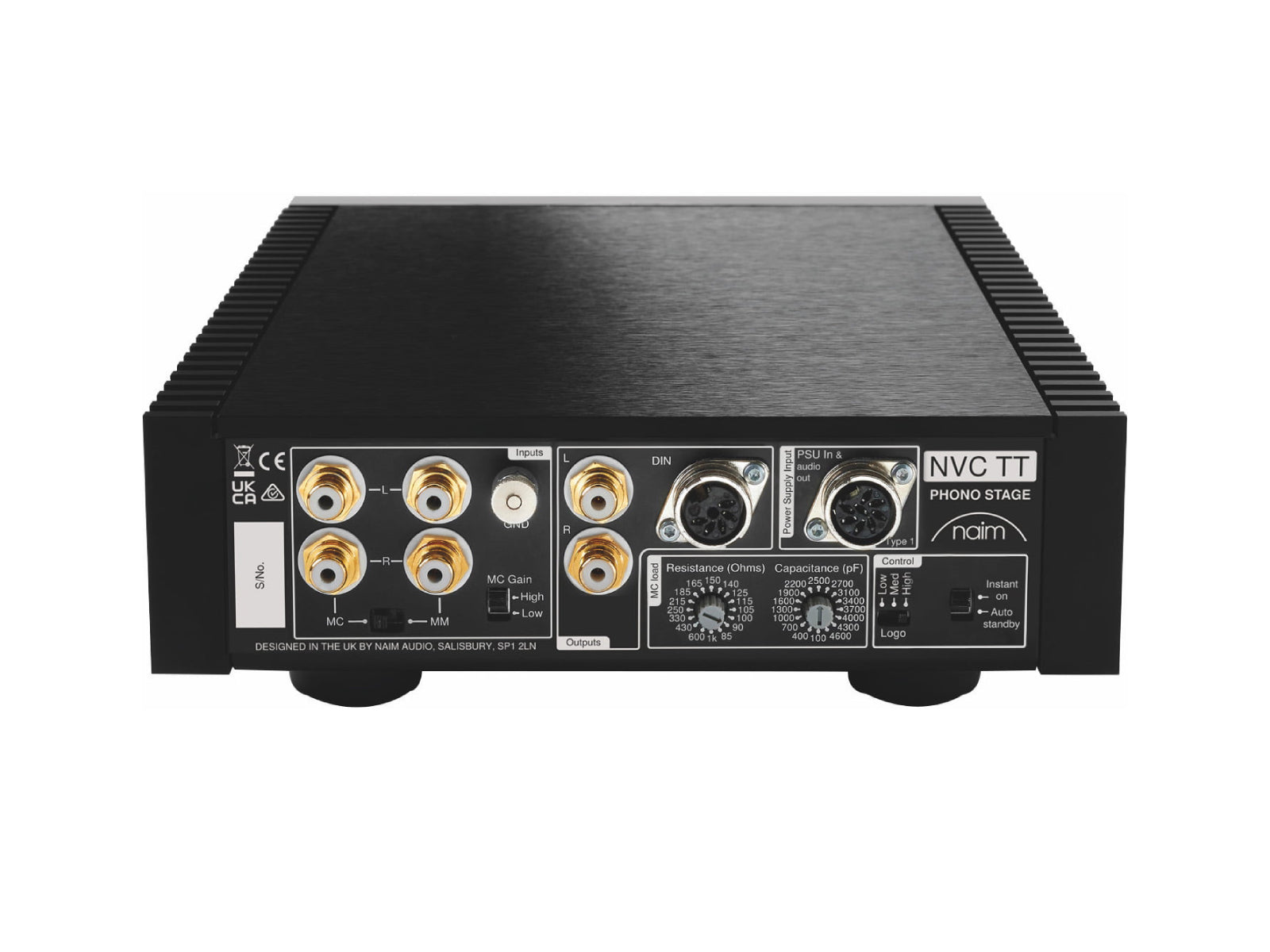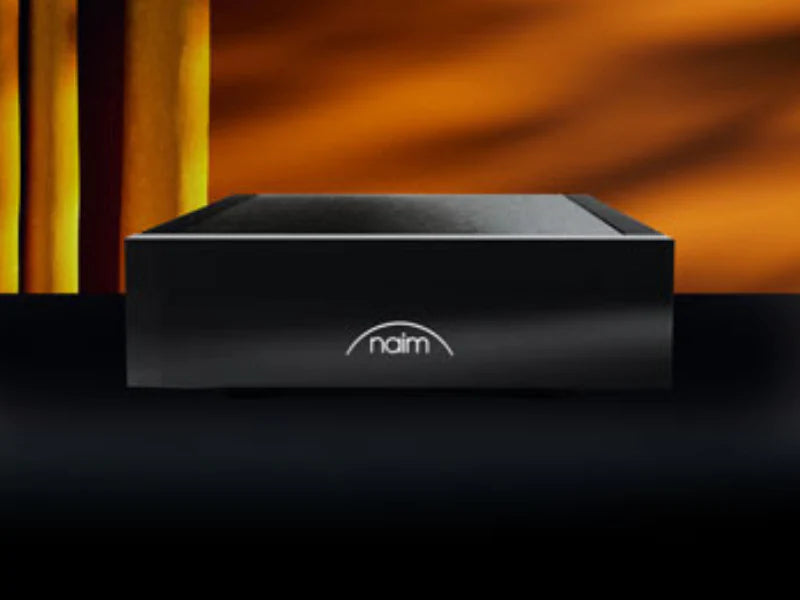 Naim NVC TT Phono stage
Sale price

£2,699.00
Regular price
(/)
Orders ☎ 01925 828009
Naim NVC TT phono stage is possibly the most versatile that Naim Audio has ever made. It has two inputs for MM and MC cartridges along with selectable input impedance and capacitance values, allowing you to match it to almost any phono cartridge. An excellent match for the Naim NAC 332 or indeed any other Naim pre amplifier.
The NVC TT phono preamp also easily connects to any of the Naim preamps. These have a power feed for this unit. There is also a dedicated PSU supplied. This hefty 3.4 kg unit is well built and shielded, and will give optimal performance with any turntable or cartridge. The external power supply reduces noise and interference. This is important with high gain circuits.
High performance
The distortion figures are remarkably low at 0.005% and the signal-to-noise ratio is 83dB. The RIAA accuracy is also + / - 0.1dB. Additionally, this unit weighs a hefty 3.4 Kg and is constructed of Naim's trademark anodised and milled aluminium. Only the best components are used.
Moving coil versus moving magnet cartridges
There are two types of phono cartridges commonly in use today. Moving coil (MC) and moving magnet (MM).
Moving coil types use two lightweight coils mounted onto the cantilever. The cantilever is the arm that holds the stylus tip. This generates the audio signal in conjunction with a fixed magnet. The advantage is lower mass and better tracking. However, the output is very low. They also require varying impedance and capacitance settings to perform optimally. Additionally, there are low and high output types. As a result, the NVC TT has a gain switch. There are also sixteen capacitance and impedance settings.
Moving magnet cartridges are more consistent with their impedance needs, and have a higher output. Instead of the coils being mounted on the cantilever, a magnet is used. With the coils being fixed. They are cheaper to produce, but the cantilever-magnet assembly has a higher mass and does not recover as much information. Moreover, often only one magnet is used for both channels, this can introduce crosstalk and reduces channel separation. There are some excellent MM cartridges on the market, but often high end cartridges are MC.
Another important consideration is equalisation. Records are recorded with reduced bass, to prevent overmodulation of the groove. The treble is also boosted to reduce surface noise. The preamp needs to apply equalization on playback, to get a flat frequency response this is know as the RIAA response curve. Notably, the NVC TT has very accurate RIAA tracking.
Versatile Inputs
The NVC TT has inputs for two cartridge types - moving coil and moving magnet. As moving coil cartridges have a wider range of output voltages than moving magnet, there is a high/low gain switch. Different cartridges also have different impedance and capacitance requirements. Consequently, this unit also has 16 selectable settings for both impedance and capacitance.
Specifications
Product Type

Switchable MM/MC phono stage with MC load adjustment

Audio Outputs

Max output signal: 8 Vrms

Headroom:
MM: 22dB ref 5mV input
MC (low & high gain): 23dB ref 0.5mV input low gain setting, 17dB ref 0.5mV high gain setting

 

Audio Inputs

MM: (Partial) – 2dB at 20Hz and -3dB at 14Hz
Audio Inputs

| | |
| --- | --- |
| Power Amp In | +/-18V DC @300mA |
Audio Outputs
Powered Accessory Sockets

Stereo RCA

Crosstalk

MM: >75dB

THD + N

MM: <0.005% ref 50mV input
MC (low & high gain): <0.005% ref 1.5mV inpu

Signal-to-Noise Ratio

MM: 83dB réf. 5 mV A-wtd
MC (low & high gain): 84dB ref 0.5mV A-wtd (both gain settings)

Gain

MM: 42dB
MC (low & high gain): 61dB low gain and 67dB high gain (switchable)
Phono Specific

| | |
| --- | --- |
| RIAA Accuracy | MM: +/-0.1dB |
Physical

| | |
| --- | --- |
| Weight | 7.5lbs (3.4kg) |
| Dimensions (HxWxD) | 23/4x 83/8x 121/2" (7x21.4x31.7cm)  |
Power
Amplifier Output

1 x Stereo RCA 
1 x 5 pin DIN
1 x 8 pin DIN

Power Output

MM: 47kΩ and 100pF

MC (low & high gain):

16 selectable resistive values:
1 000 Ω, 600 Ω, 430 Ω, 330 Ω, 250 Ω,
215 Ω, 185 Ω,165 Ω,150 Ω, 140 Ω, 125 Ω,
115 Ω, 105 Ω, 100 Ω, 90 Ω, 85 Ω

16 selectable capacitive values:
100 pF, 400 pF, 700 pF, 1000 pF,
1300 pF, 1600 pF, 1900 pF, 2200 pF,
2500 pF, 2700 pF, 3100 pF, 3400 pF,
3700 pF, 4000 pF, 4300 pF, 4600 pF
Upgrades

| | |
| --- | --- |
| Power Supply | Type 1 |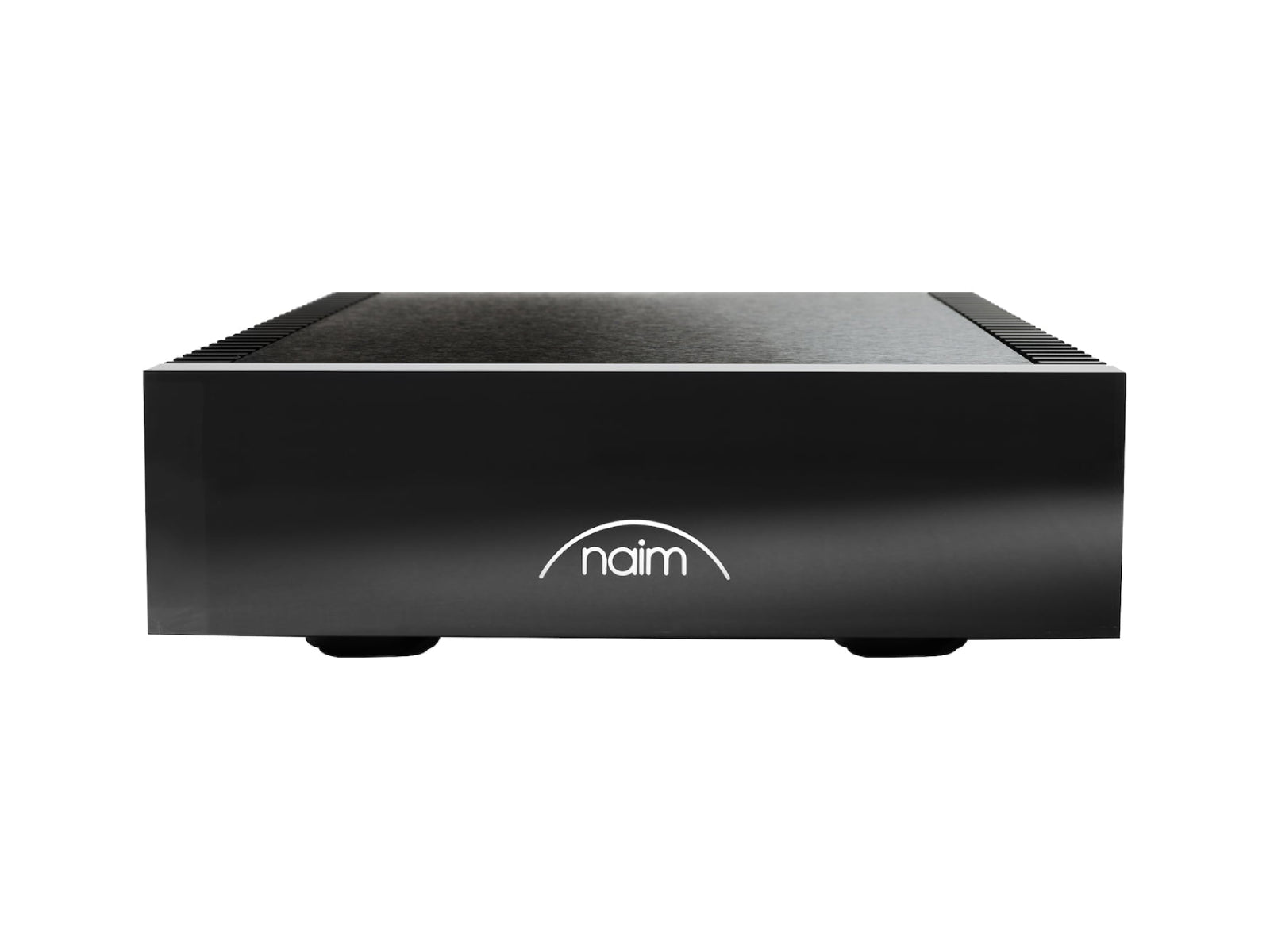 Naim NVC TT Phono stage
Sale price

£2,699.00
Regular price
Choose options