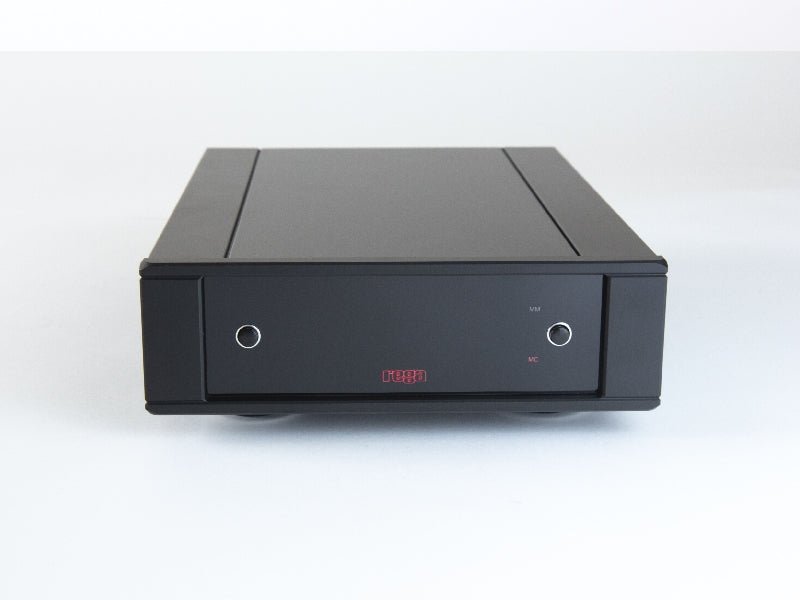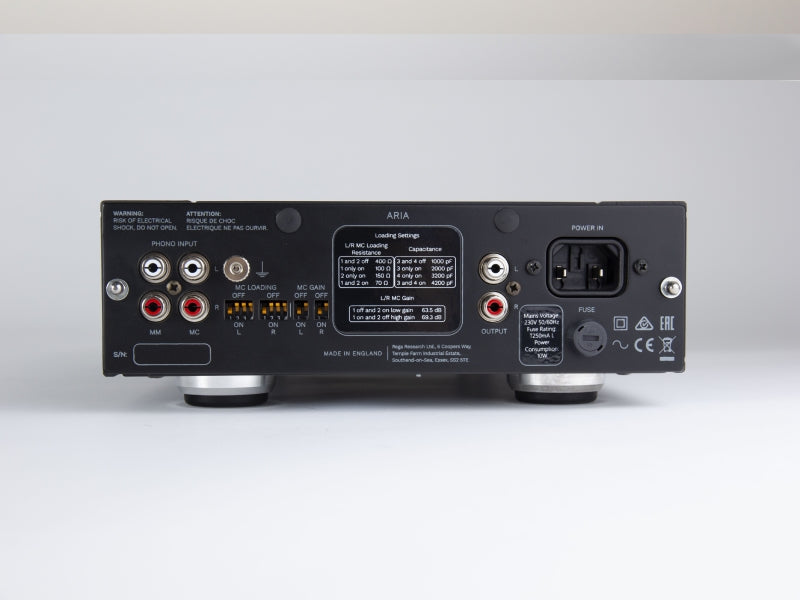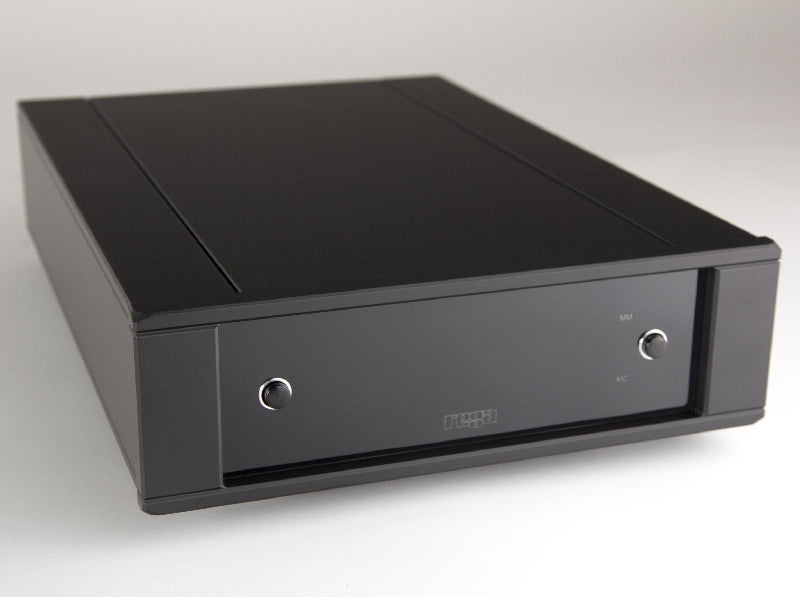 Rega Aria MK3 MM/MC Phono Stage
---
Sale price

£1,100.00
Regular price
(/)
Pickup available at Doug Brady HiFi
Usually ready in 1 hour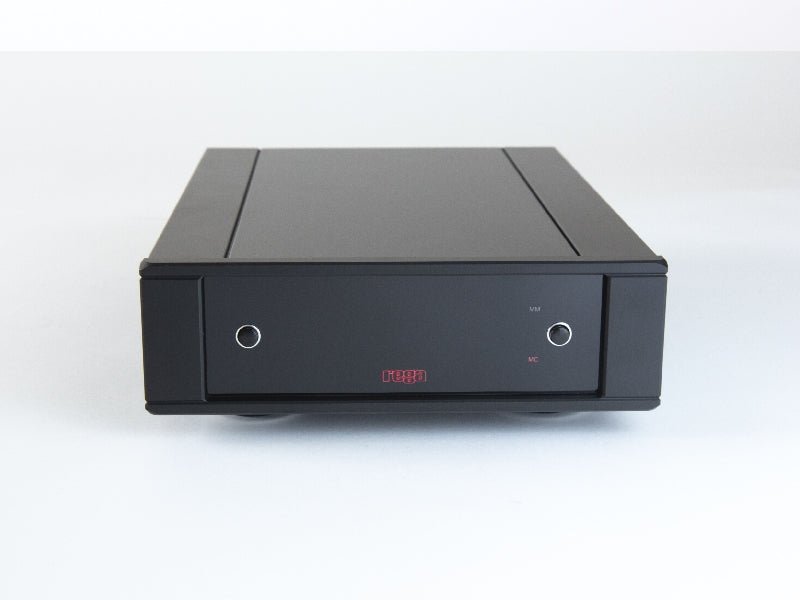 Rega Aria MK3 MM/MC Phono Stage
Doug Brady HiFi
Pickup available, usually ready in 1 hour
Kingsway Studios
Kingsway North
Warrington WA1 3NU
United Kingdom
+441925828009
By request we are not able sell this item online.
Purchase options call 01825 828009
1. Reserve & Collect from store. 
(This service will reserve in stock items for you so you can collect at you convenience)

2. We offer a free
Installation service
(we will deliver your order to you and set the product up for FREE)*

Call us 01925 828009 
The new Rega Aria MK3 is in a new style case to match the Planar 10 PSU is an "all analogue amplifier" with no digital control circuitry. The fully aluminium case screens the internal circuit from any stray RFI signals. The Aria incorporates many innovative design ideas including a self-adjusting servo control to keep the MC input circuit at its optimum, compensating for any variations in ambient or operating temperature.
Both stages have their own separate input sockets and input pre-amplifier circuitry. So enabling bespoke input circuitry for each cartridge type without compromise. Signal switching is performed at high level and low impedance (via relays) ensuring there is no degradation of the signal.
MC Stage Design & Features
The MC input uses parallel connected, low noise FET's (Field Effect Transistor's) configured as a compound pair. The use of FET transistors ensures there is no bias current flowing in the cartridge coil so as not to upset the delicate magnetic geometry of the cartridge. The MC input has the provision for selecting resistive input loading of 70ohms to 400ohms and capacitive loading of 1000pF to 4200pF. The input sensitivity can be changed by 6dB via the back panel.
MM Stage design & features
The MM input uses low noise, bipolar input transistors also configured as a compound pair. There are two separate power supplies for each channel and further sub-power supplies for each of the low noise input circuits. Nichicon FG electrolytic capacitors have been used in critical positions throughout the power supplies. Polypropylene capacitors have been used in the signal path and equalization networks. Discrete circuitry is used throughout the signal path ensuring full control of the circuit design....
Specifications.
Maximum output level = 11v RMS
Rated output level = 200mV
Output resistance = 100Ù
Minimum output resistance for a –3dB point at 15Hz = 1K
AC supply 230v & 115v Nominal +/- 10%
230v 20mm Fuse T250mAL
115v 20mm Fuse T500mAL
Power Consumption = 10 Watts
Ambient operating temperature 5 to 35°C
Dimensions: W 220mm x D 340mm x H 78mm
Aria MC dip switch settings for all Rega MC cartridge models
*Due to an agreement with Rega, we are unable to deliver this unit by courier, however depending on your location we are able to offer installation for you on this item . Please call us for further information 01925 828009.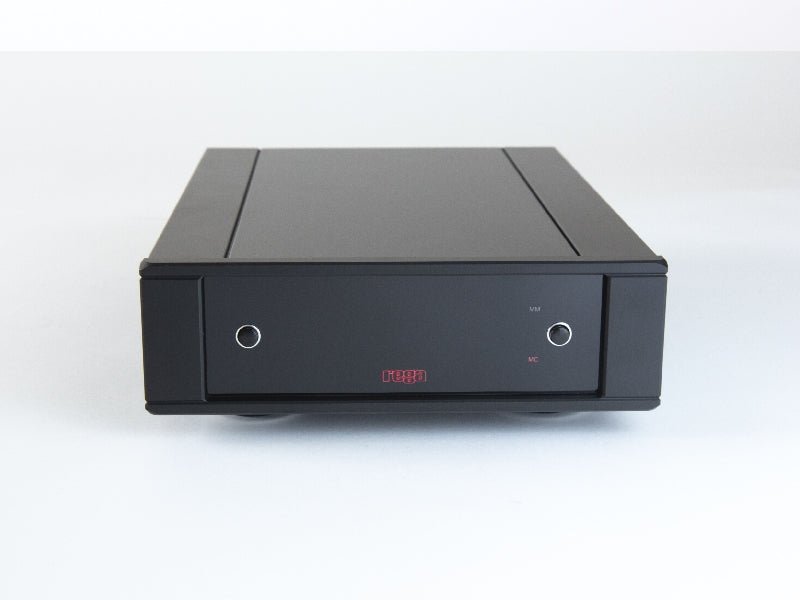 Rega Aria MK3 MM/MC Phono Stage
Sale price

£1,100.00
Regular price
Choose options