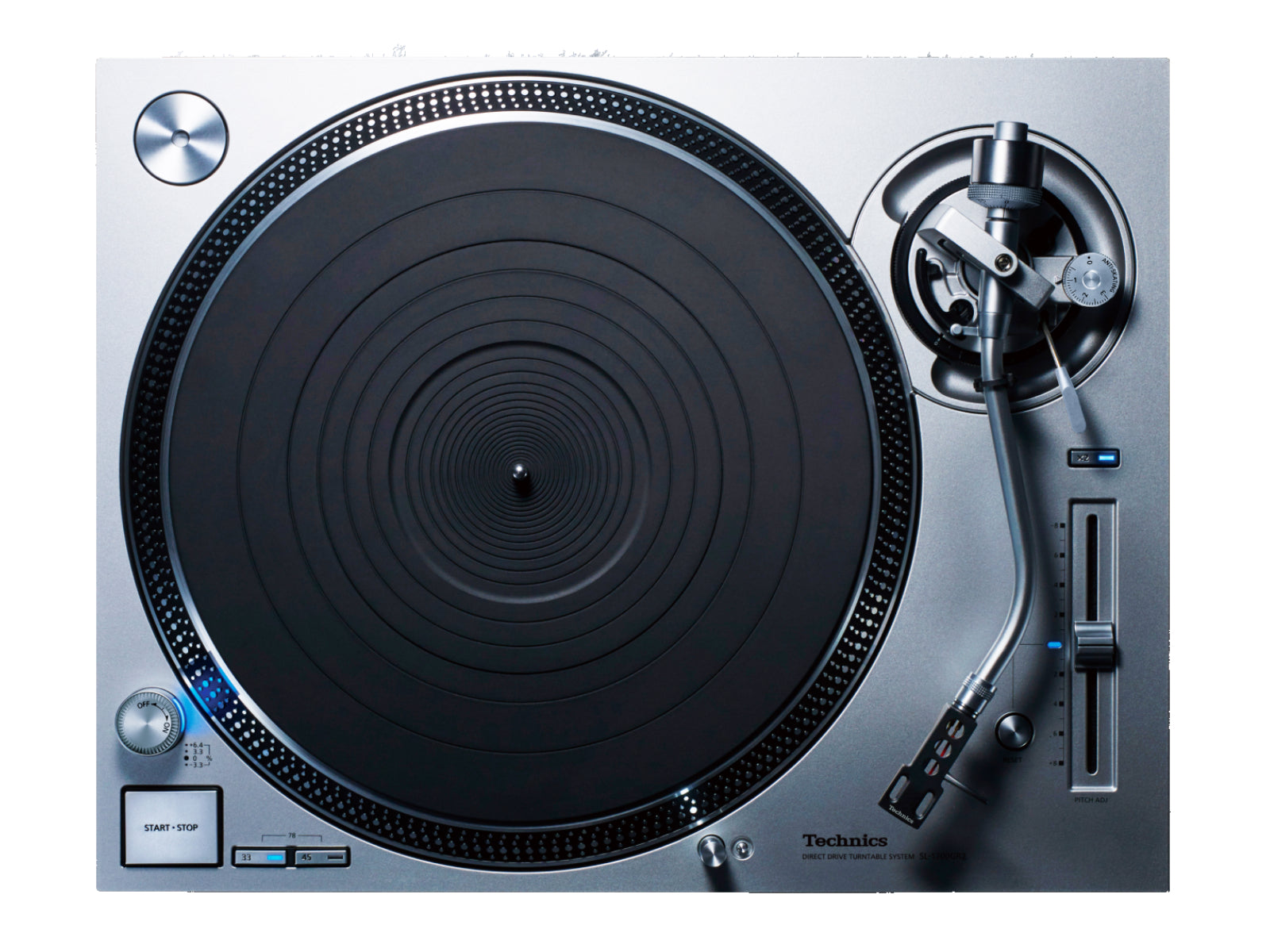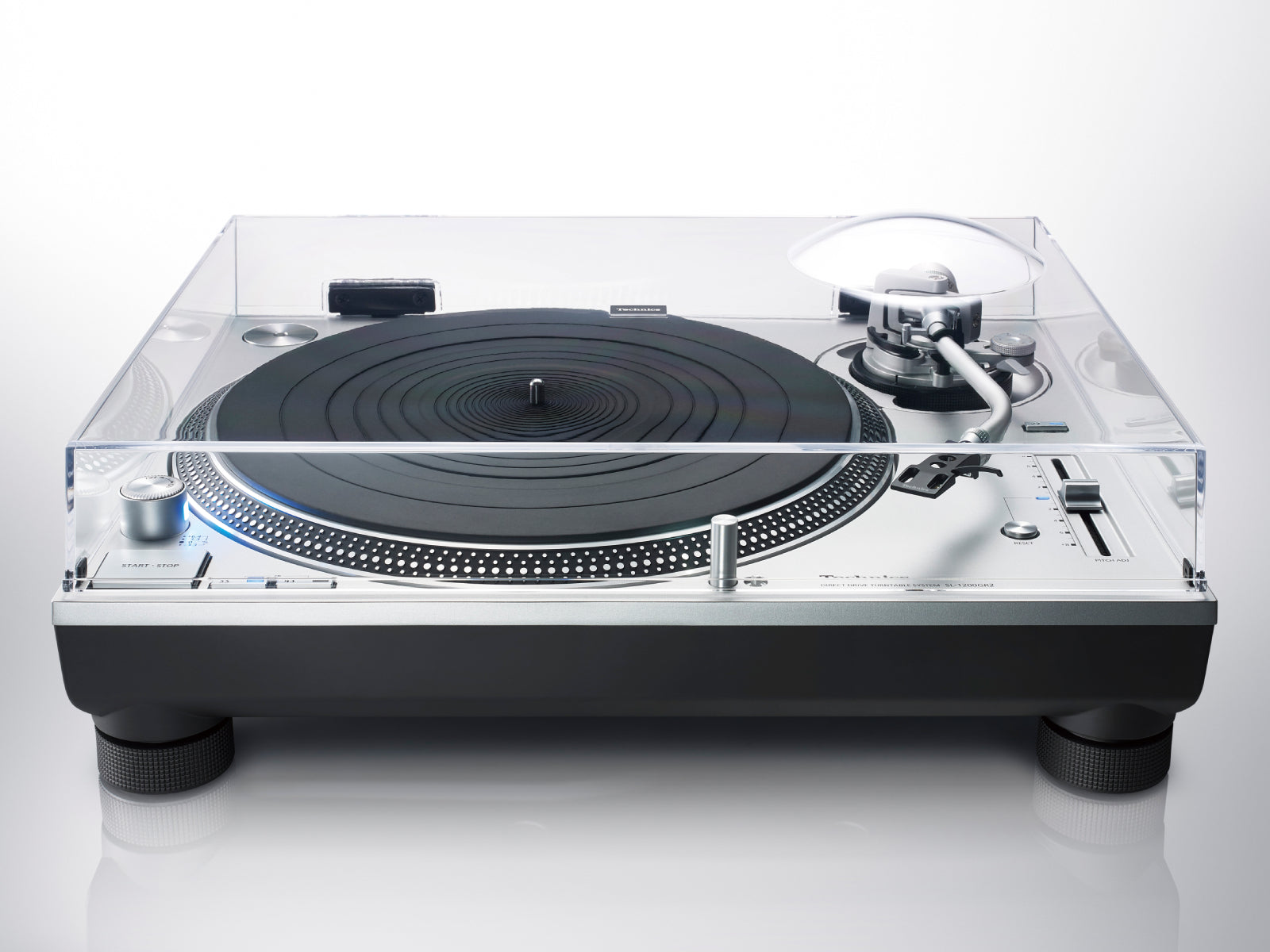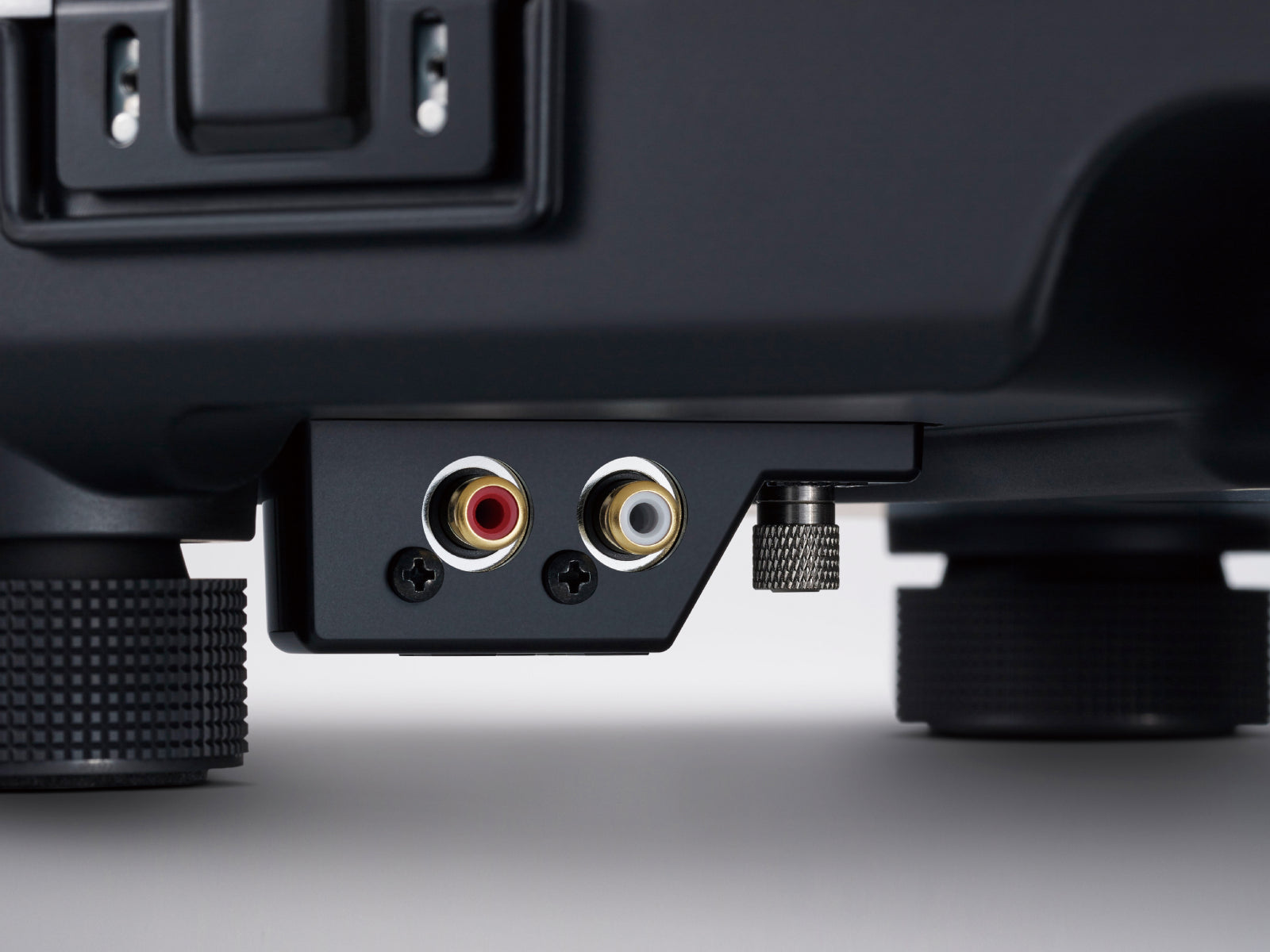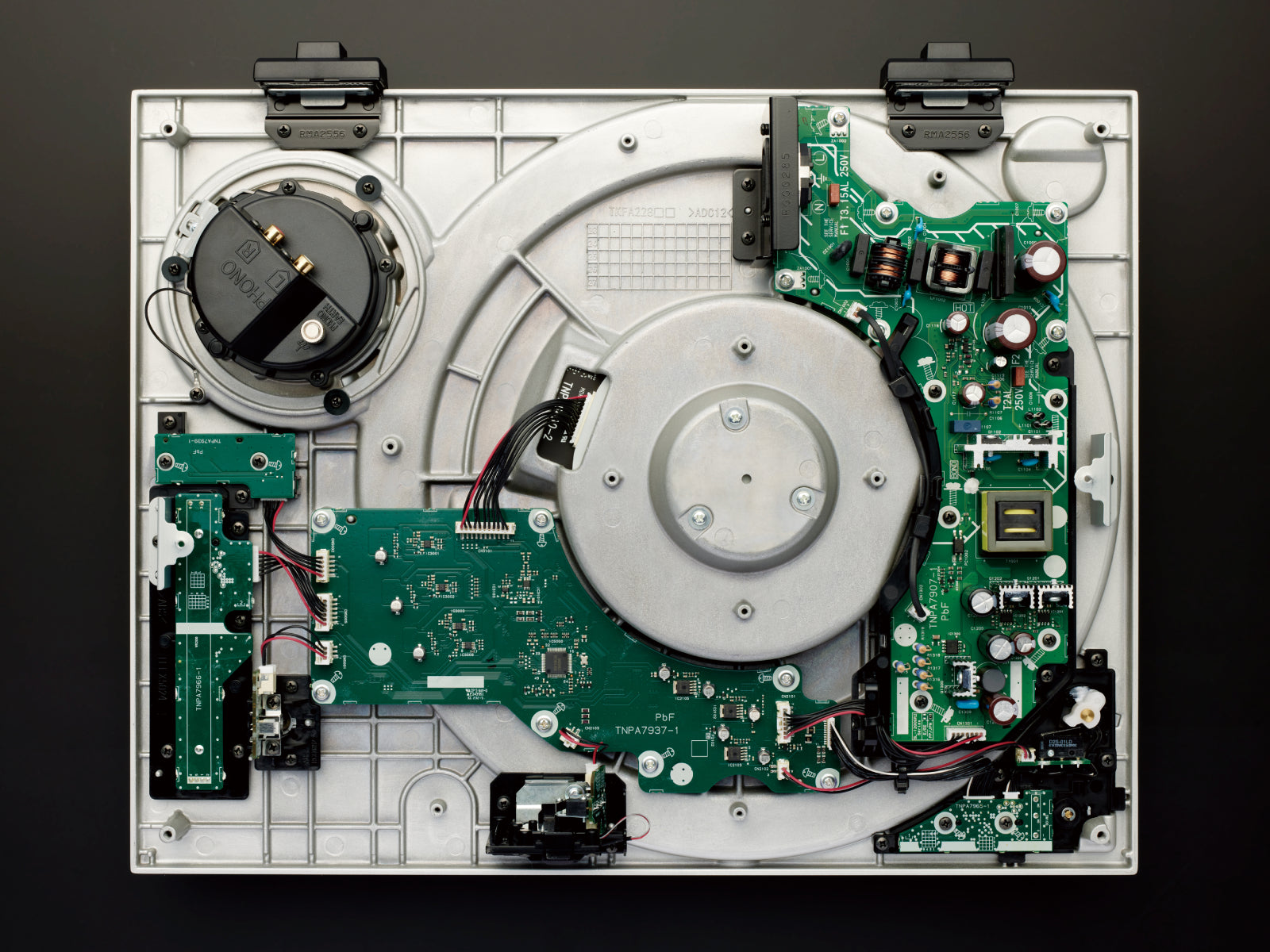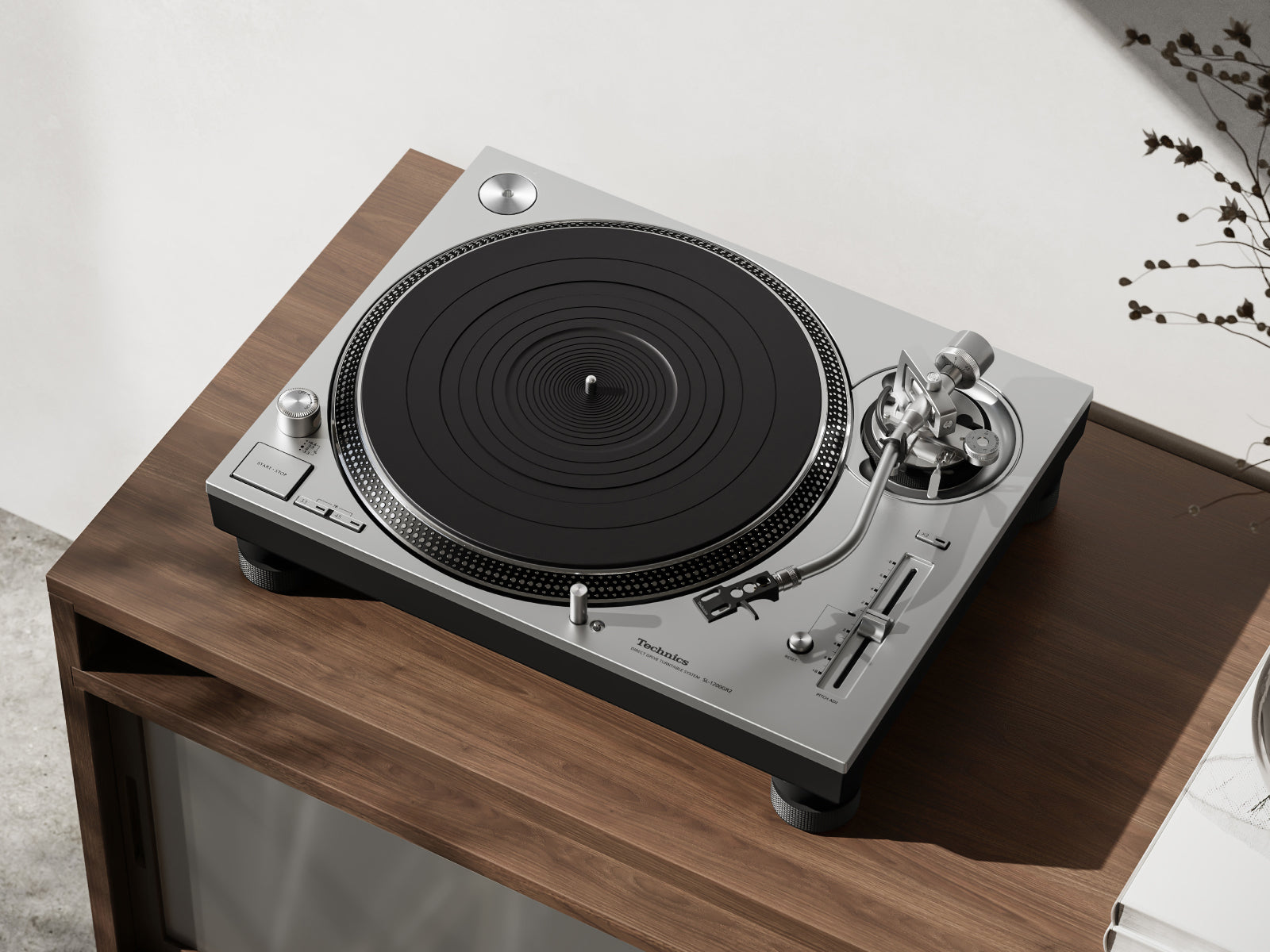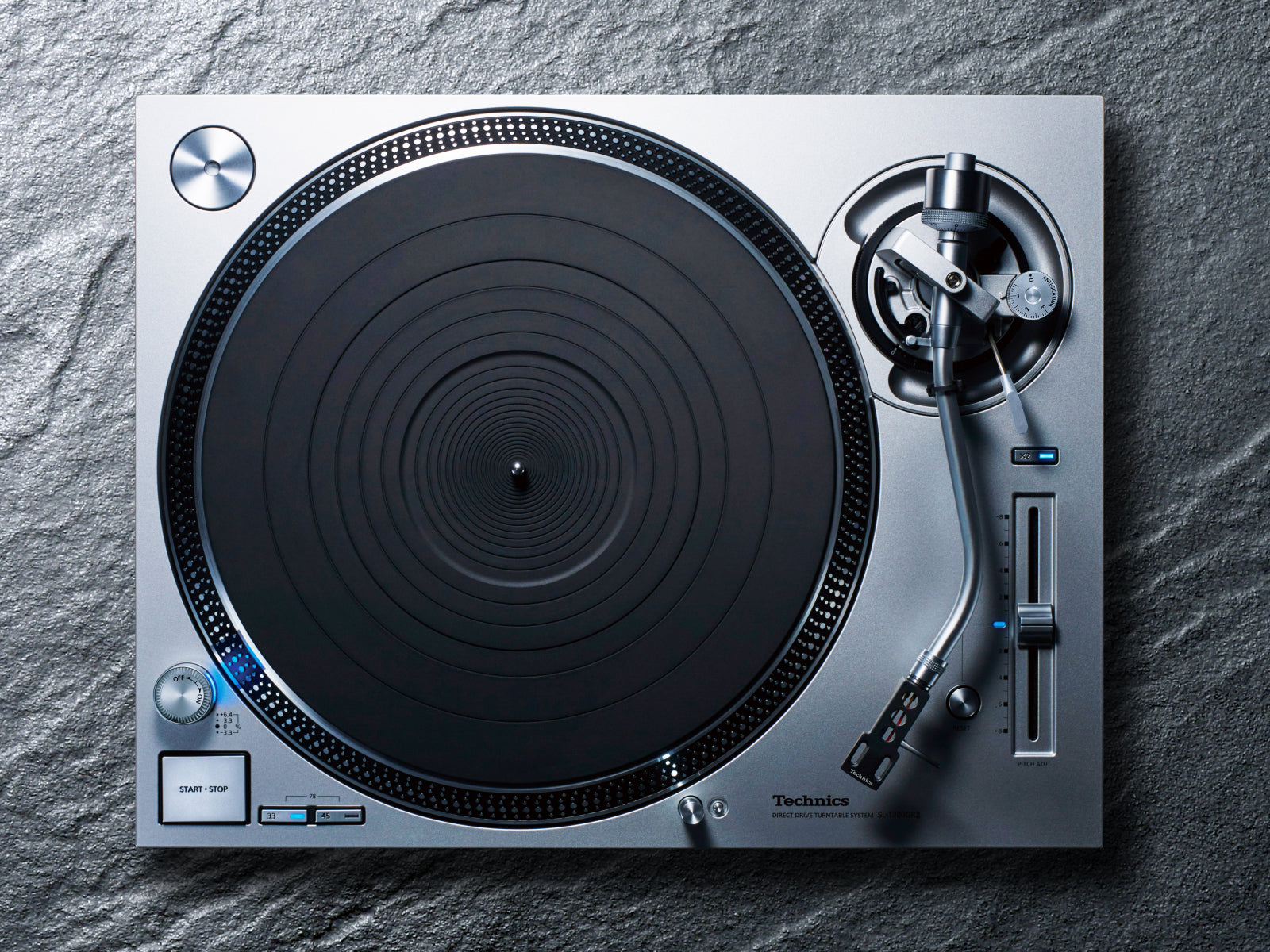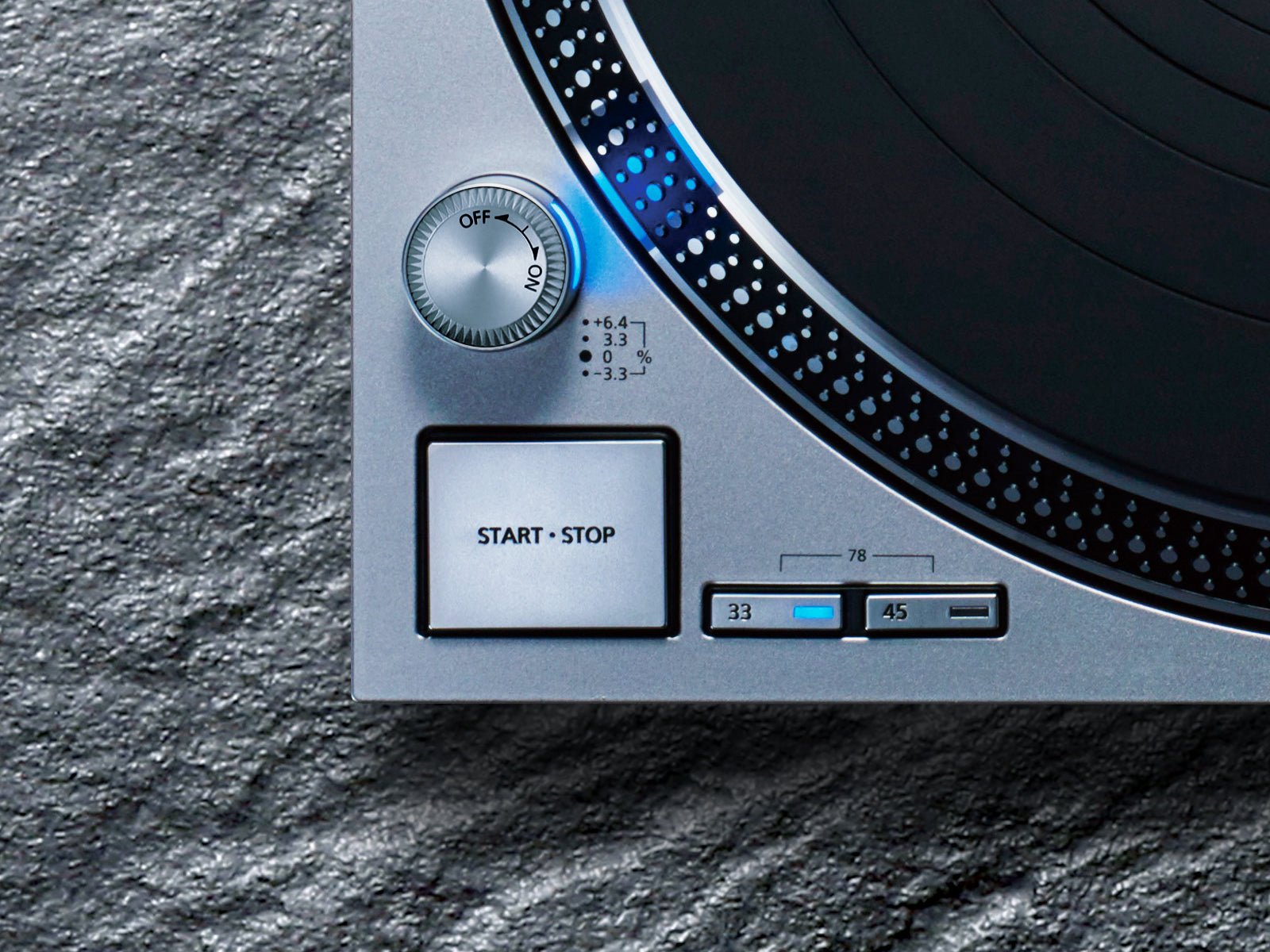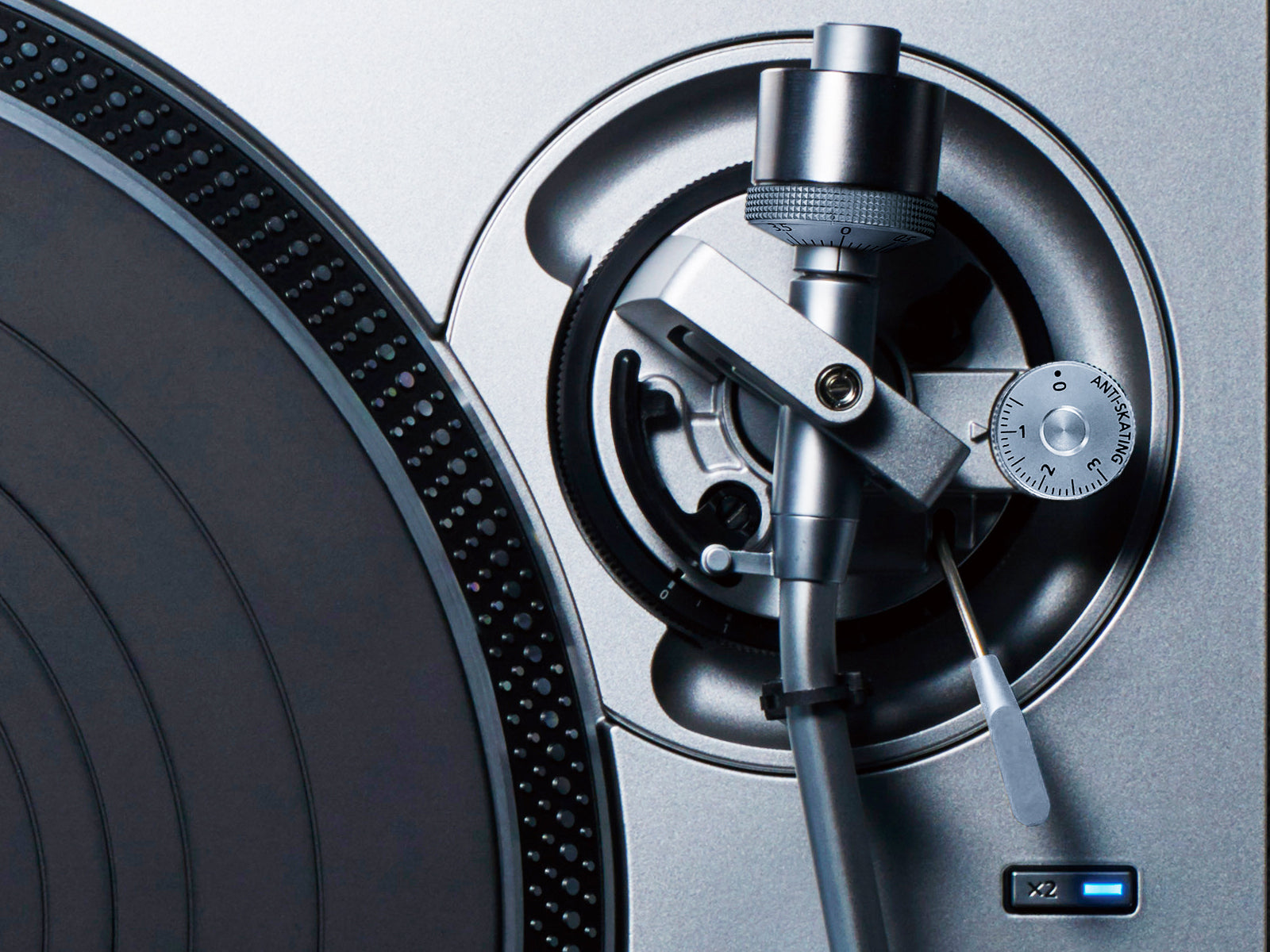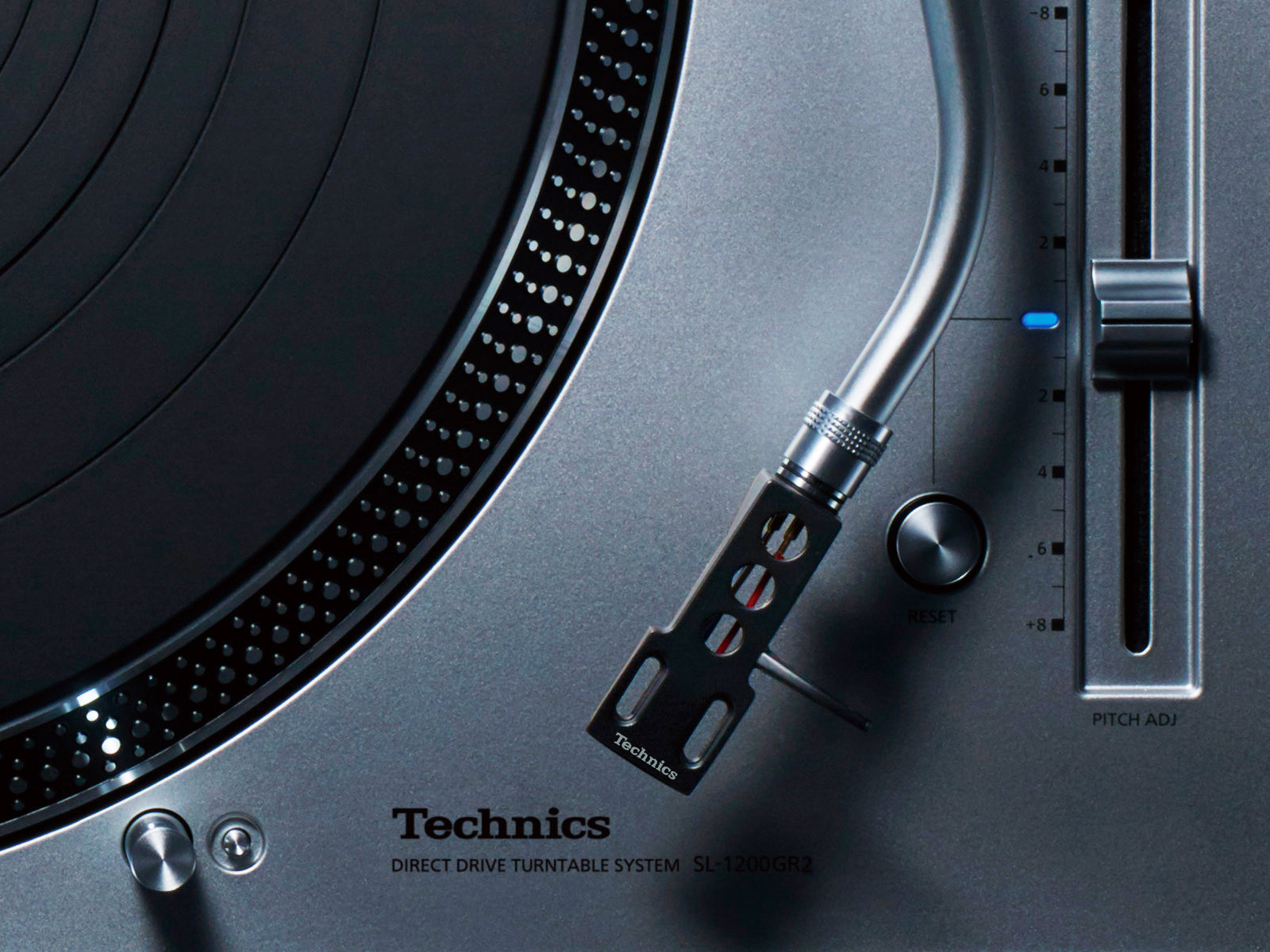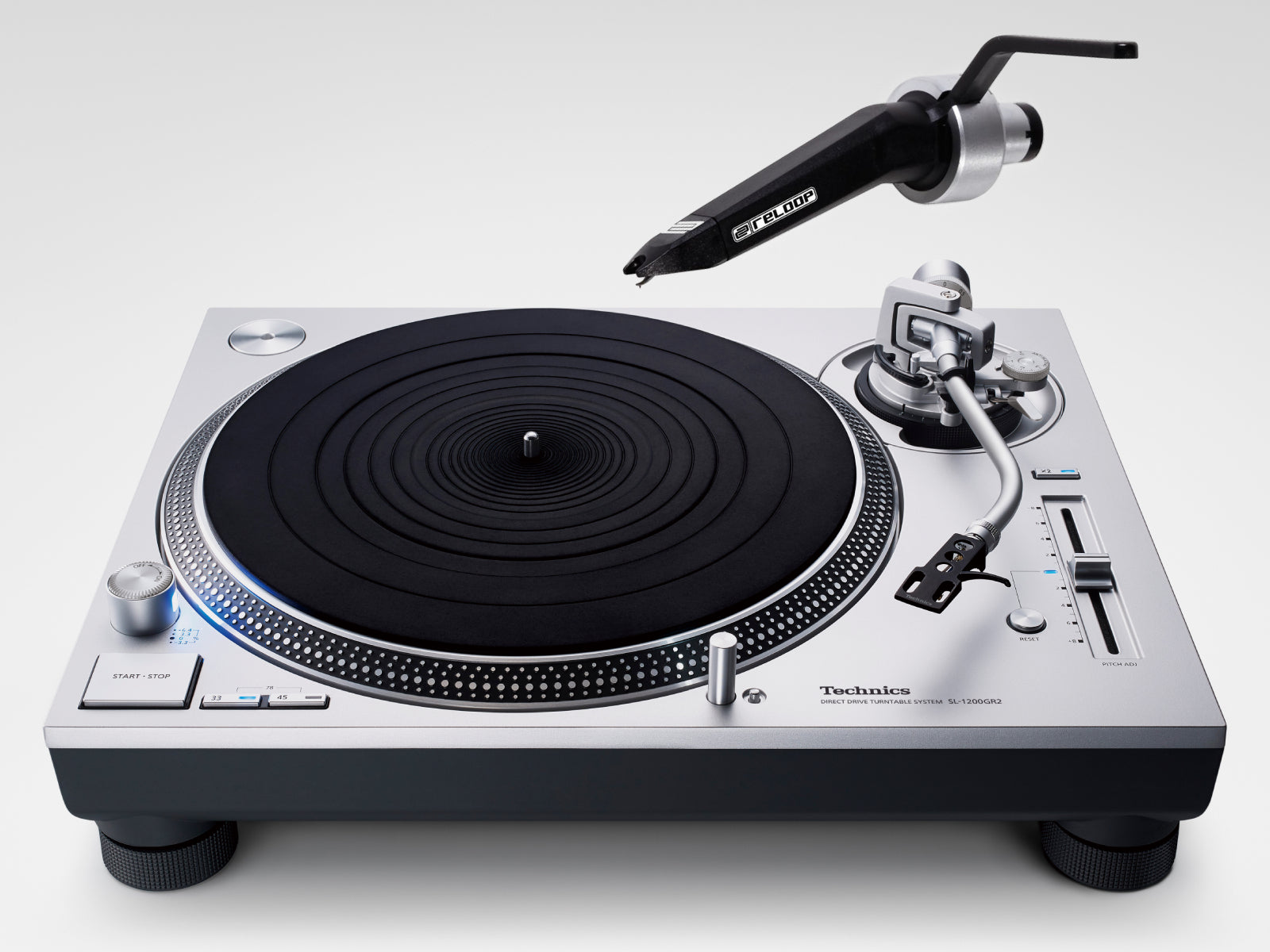 Technics SL-1200GR2 Direct Drive Turntable
---
Sale price

£1,799.00
Regular price
(/)
Available to Order
Available to Order
Available to Order
Available to Order
Available to Order
Available to Order
It started with a revolution.
In 1970, Technics revolutionized the audio world with the introduction of the first-ever direct drive turntable. Unlike belt-driven systems, direct drive systems excel in maintaining a high Signal-to-Noise (S/N) ratio and long-term reliability. In 2016, Technics unveiled the twin-rotor, surface-facing, coreless direct drive motor, eliminating cogging and receiving acclaim in the hi-fi market. The new 2023 Technics SL-1200GR2 carries forward this legacy, featuring a single-rotor, surface-facing, coreless direct drive motor for unparalleled smoothness.vibrations, ensuring flawlessly smooth and precise rotation for an unparalleled musical experience.
A Legacy of Sound Quality Advancements
Since pioneering the world's first direct drive turntable, Technics has remained committed to sound quality enhancement. Enter the ΔΣ-Drive, a game changer in Direct Drive performance
The Technics. SL-1200GR2 is the next step forward in delivering the ultimate vinyl listening experience, it combines a motor drive circuit that centers around a revolutionary ΔΣ-Drive (Delta Sigma Drive) system with Technics' unparalleled prowess in PWM signal processing. A breakthrough in direct drive motor technology, meticulously designed to quash even the slightest motor-generated vibrations.
ΔΣ-Drive: A Paradigm Shift in Motor-Drive Systems
The ΔΣ-Drive represents a paradigm shift in audio engineering, leveraging Technics' unparalleled prowess in PWM signal processing. This ingenious system not only curtails high harmonics but also effectively mitigates motor-induced vibrations, ensuring flawlessly smooth and precise rotation for an unparalleled musical experience.
New high-speed switching power supply 
The high-speed switching power supply minimizes ripple and humming, preserving audio purity and stability while eliminating the need for a bulky transformer.
Pursuing Rigidity and Vibration Damping Characteristics

The platter achieves high rigidity and vibration damping characteristics by using a two-layer construction with deadening rubber applied to the entire rear surface of the aluminium die-cast to eliminate the unnecessary resonance that is otherwise relayed to the record, thereby producing clear sound. To increase the inertial mass and reduce vibration, the shape of the aluminium die-cast portion was optimized by simulation. At 2.5 kg (including the rubber mat), the SL-1200GR2 platter is 0.8 kg heavier than that of the previous SL-1200MK5. Also, the back surface of the platter has strengthening ribs added to improve rigidity. Increasing the surface area of contact with the deadening rubber achieves damping characteristics that are more than twice those of the SL-1200MK5.
Tonearm Achieving High Initial-Motion Sensitivity

The tonearm tracks the rotation of the record and enables reading with high precision, and the tonearm inherited by Technics is the traditionally used static-balance universal S-shaped tonearm, employing an aluminium pipe with excellent light weight and rigidity for the material of the tonearm pipe.
With its gimbal suspension construction, the tonearm bearing section uses a cut-processed housing that employs high-precision bearings, as in the SL-1200G and SL-1200GR. The high initial-motion sensitivity of 5 mg or less is achieved through manual assembly and adjustment by skilled Japanese artisans. This enables the grooves etched into the records to be accurately traced.
In addition, one type of auxiliary weight comes included, and the cartridge can be swapped with a variety of other cartridges to match the music genre or feeling. (Applicable cartridge weight when using the supplied auxiliary weight: 10 - 16.4 g (not including the supplied head shell))
Two-Layered Cabinet Construction
The SL-1200GR2 ensures high rigidity by using a body with a two-layered construction that solidly unifies the BMC and the aluminium die-cast chassis.
High-Damping Silicon Insulators
For the insulators supporting the body, the SL-1200GR2 uses special silicon rubber that ensures high vibration damping characteristics and long-term reliability.
Specifications
Turntable Section
Type
Direct Drive
Motor
Brushless DC motor
Turntable Speeds
33-1/3, 45 and 78 rpm
Pitch Adjustment Range
±8% and ±16%
Starting Torque
2.2 kg
Build-up Characteristics
0.7 s. from standstill to 33- 1/3 rpm
Braking system
Electronic brake
Wow and Flutter
0.025% W.R.M.S.
Turntable Platter
Aluminum die-cast
Diameter: 332mm
Weight: Approx. 2.5kg (Including rubber sheet)

Tonearm Section
Type
Static Balance
Effective Length
230mm
Overhang
15mm
Tracking Error Angle
Within 2° 32' (at the outer groove of 30cm(12") record)
Within 0° 32' (at the inner groove of 30cm(12") record)
Offset Angle
22°
Arm Height Adjustment Range
0 - 6mm
Stylus Pressure Adjustment Range
0 - 4g (Direct Reading)
Head Shell Weight
Approx. 7.6g
Applicable Cartridge Weight Range
(without auxiliary weight)
5.6 - 12.0g
3.1 - 9.5g (using cartridge spacer)
14.3 - 20.7g (including head shell)
(with auxiliary weight)
10.0 - 16.4g
7.5 - 13.9g (using cartridge spacer)
18.7 - 25.1g (including head shell)
Cartridge Mounting Dimension
12.7 mm (1/2") interval
Head Shell Terminal Lug
1.2mmφ 4-pin terminal lug

Terminals
Audio Output
PHONO (Pin Jack) x 1
EARTH TERMINAL x 1

General
Power Supply
AC220-240 V, 50/60 Hz
Power Consumption
11 W (ON)
0.3 W (OFF)
Dimensions (W x H x D)
453 x 173 x 372 mm
Weight
Approx. 11.5kg
Operating temperature range
0° to +40°
Weight
35% to 80% RH (no condensation)
Accessories
Turntable, Turntable sheet, Dust cover, EP record adaptor, Balance weight, Auxiliary weight, Cartridge spacer Head shell, Overhang gauge, Screw set for cartridge, PHONO cable, PHONO earth lead, AC power supply cord, Owner's Manual
.



Technics SL-1200GR2 Direct Drive Turntable
Sale price

£1,799.00
Regular price
Choose options