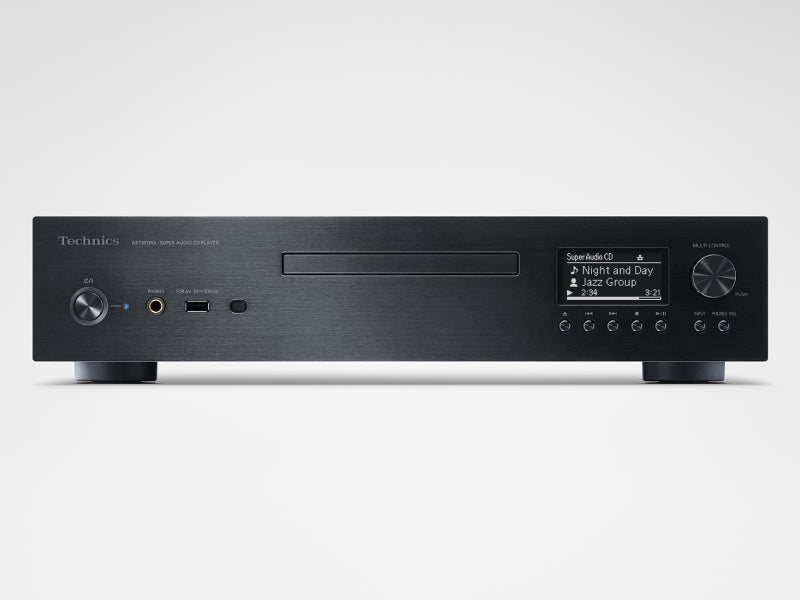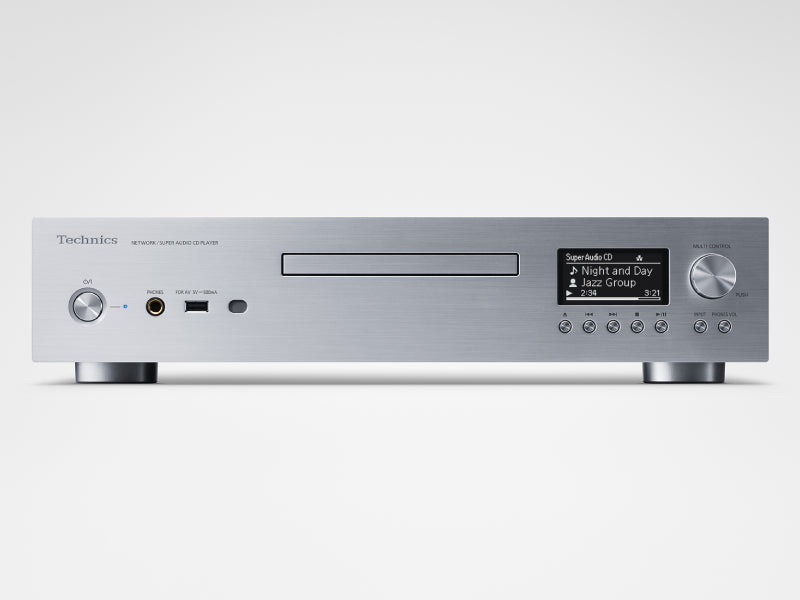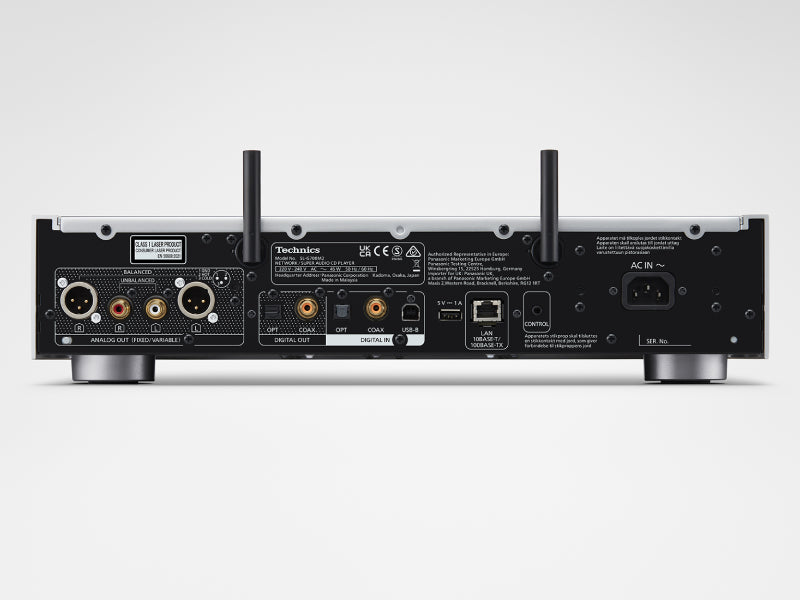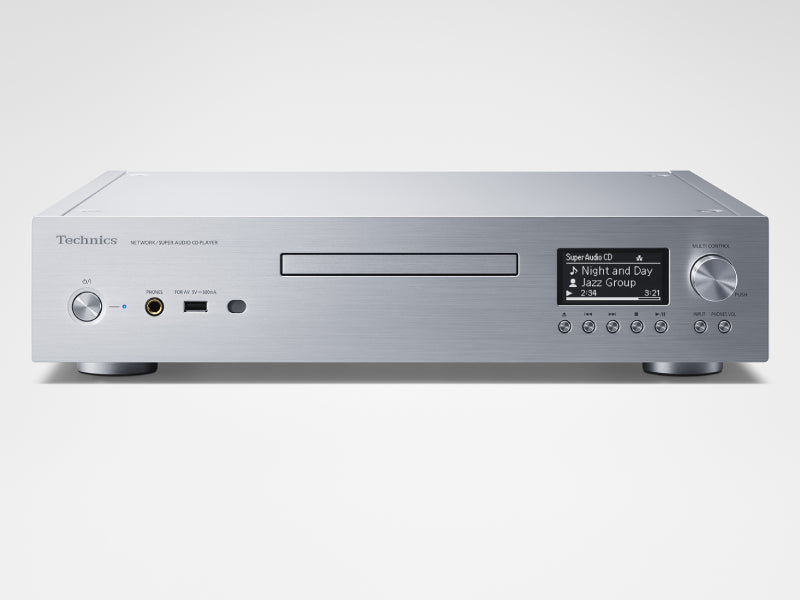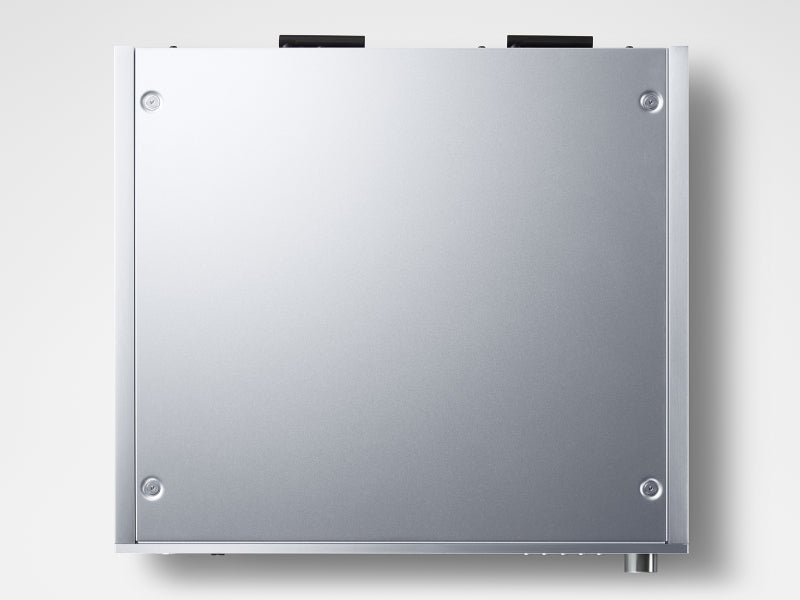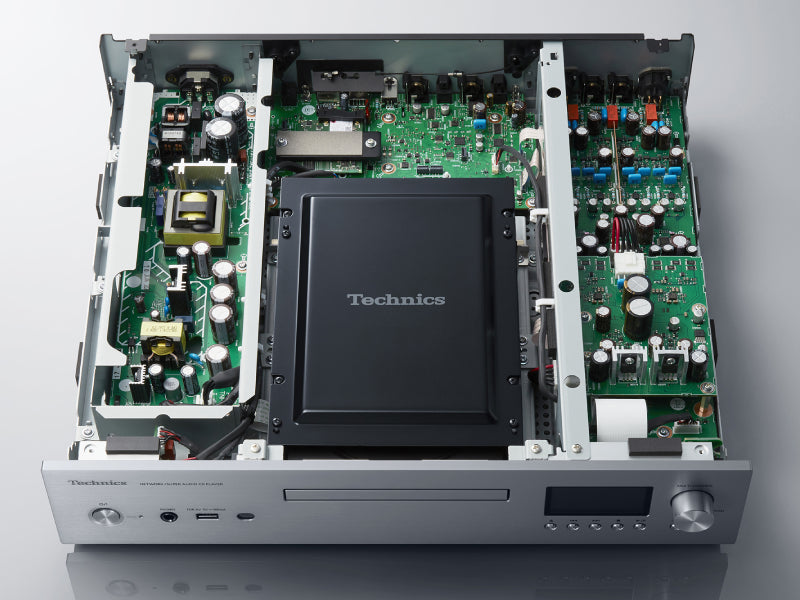 Technics SL-G700M2 Network / Super Audio CD Player
The New Technics SL-G700M2 Network / Super Audio CD Player is a multi-digital player that covers most of the digital audio media available today, from traditional CD/SACD to the latest high-res and many streaming services, and plays them all back in the highest possible quality.
Features
High Precision Coherent D/A Converter
Coherent Processing Technology
Multi-Stage Silent Power Supply
Current Injection Active Noise Canceling
A wide variety of music sources, including Super Audio CD and MQA can be played
Housing and chassis that support high sound quality and high-quality design
High Precision Coherent D/A Converter
The SL-G700M2 is equipped with the High Precision Coherent D/A Converter, which is the result of the accumulation of these technologies, converts digital values to analogue signals with the utmost precision and outputs them to an amplifier. It is composed of (1) coherent processing, (2) high-performance D/A converter in dual monaural configuration, and (3) a proprietary discrete amplifier circuit.
The dual ESS ES9026PRO is newly adopted for the DAC chip. The symmetrical placement of one L/R unit on each side and their independent transmission structures reduce mutual interference and faithfully reproduce the sound image and musical space contained in the sound source.

The filter circuit after the D/A conversion uses an amplifier circuit with a unique discrete configuration instead of an operational amplifier IC. This realises even higher responsiveness and S/N and reproduces even the most subtle sounds.
Super Audio CD and MQA,
Also USB-B Input is Newly Supported
The SL-G700M2 supports playback of Super Audio CD, which is a high-quality audio disc format. For further sound quality enhancement, a "Pure Disc Playback" mode, dedicated for Super Audio CD/CD playback. This model also supports MQA and is capable of full decoding playback of MQA files and MQA-CDs. Various other high-resolution formats are also supported, including WAV/AIFF, FLAC/ALAC, and DSD file playback.
In addition, the SL-G700M2 is equipped with a new USB-B port that allows constant connection to a network audio server or PC for playback of high-resolution sound sources from the connected device.
Supports a Wide Variety of Music Sources and High Connectivity
The SL-G700M2 supports Chromecast built-in, which enables a wide range of music streaming services from Google Chromecast-enabled apps, as well as AirPlay 2. Wi-Fi® and Bluetooth® wireless connections are also supported.*
Housing and Chassis that Support High Sound Quality and High-quality Design
The SL-G700M2 is divided into four sections inside the chassis, with the power supply, digital interface, analogue circuitry, and disk drive sections, each being independent of the other. This suppresses mutual interference between circuits and reduces sound quality degradation. The disc drive adopts a three-layer chassis configuration. Powerful vibration-damping and quiet construction, including a disc tray made of die-cast aluminium, ensures high-precision disc playback.
The exterior features a hairline-finished 7 mm-thick aluminium front panel and 3 mm-thick aluminium side panels, as well as an engraved Technics logo for a high-grade design and finish.
Accessories Included
Remote Control, AC Cord, System Connection Cable, Analogue Audio cable,
Owner's Manual
Covers Most of the Digital Audio Media Available Today
SACD (Single/Hybrid 2ch) CD Playback
Network Supports to High-res Digital Audio Files Including MQA
MQA-CD Playback
Chromecast Built-in / Works with Google Assistant
Spotify Connect
TIDAL
DEEZER
Internet Radio
Airplay2
Bluetooth
Amazon Music
Qobuz
Roon Ready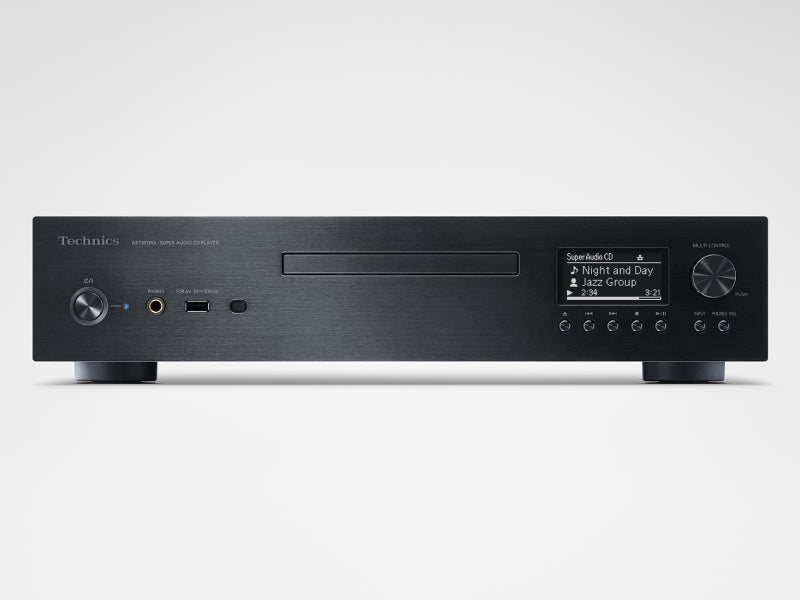 Technics SL-G700M2 Network / Super Audio CD Player
Sale price

£2,899.00
Regular price
Choose options