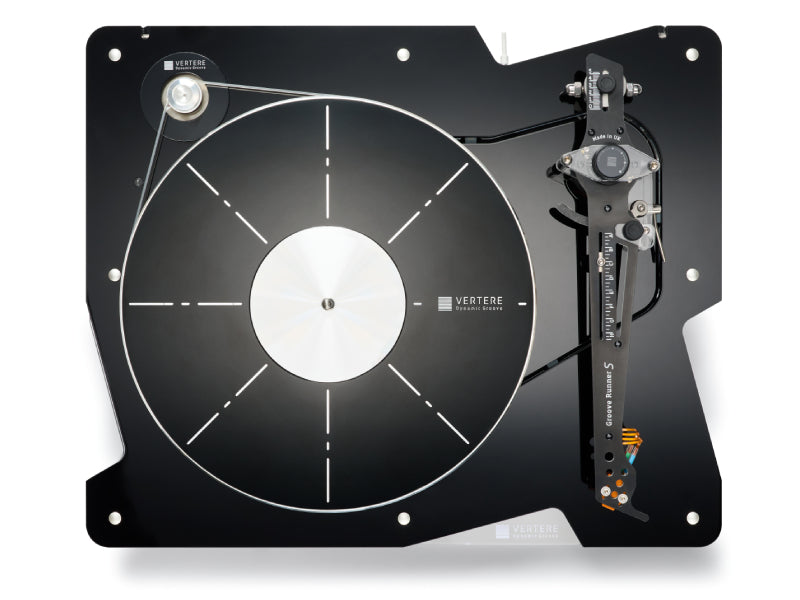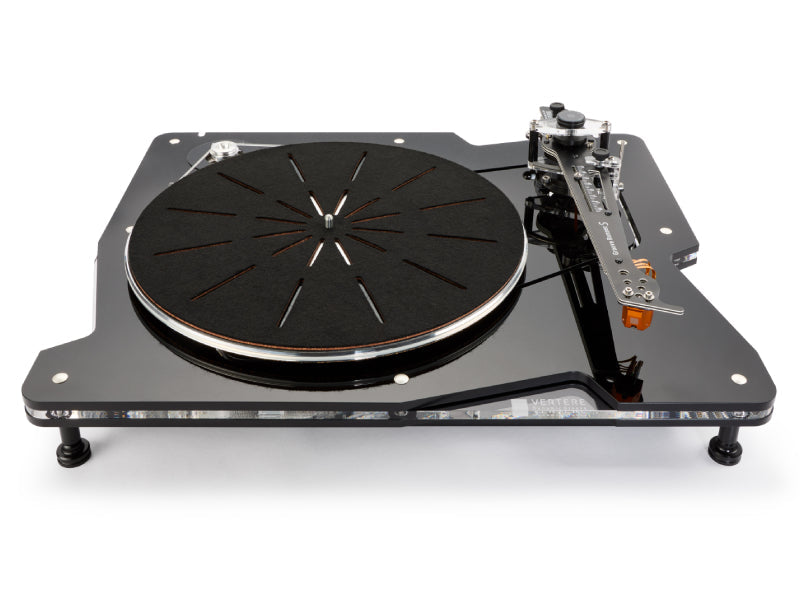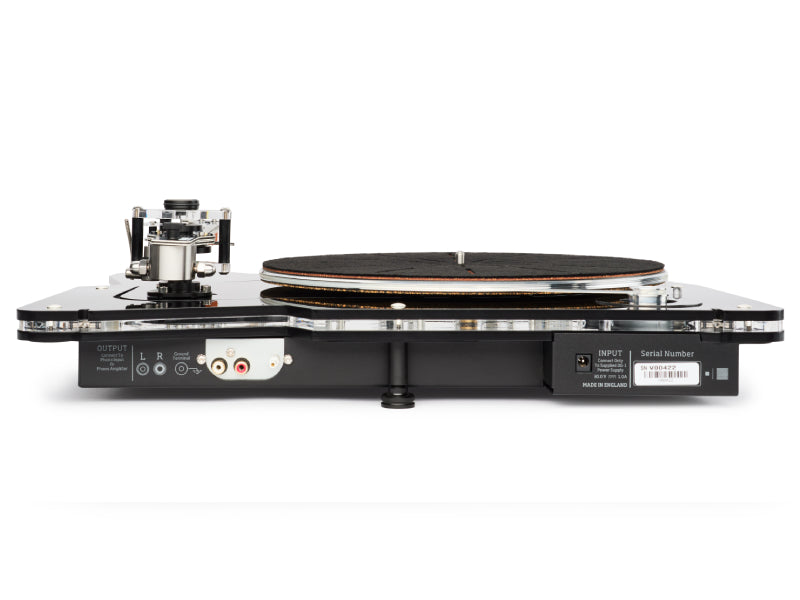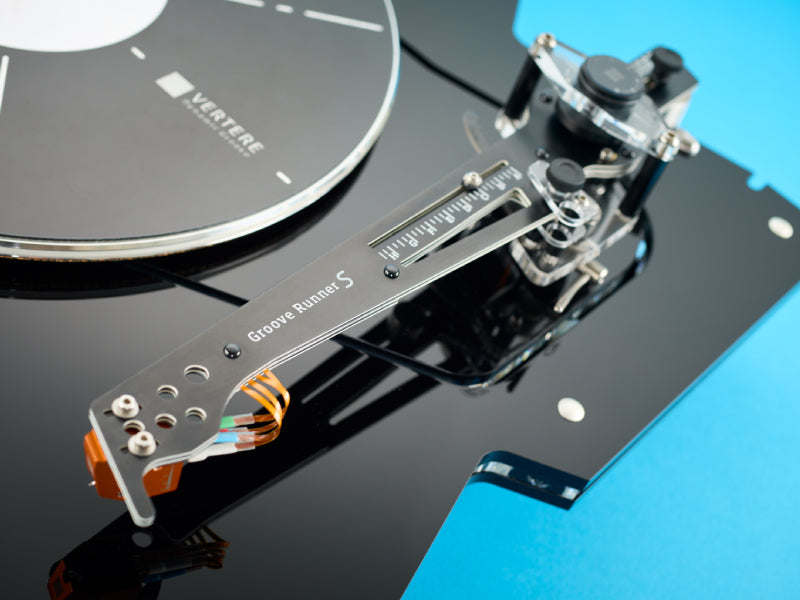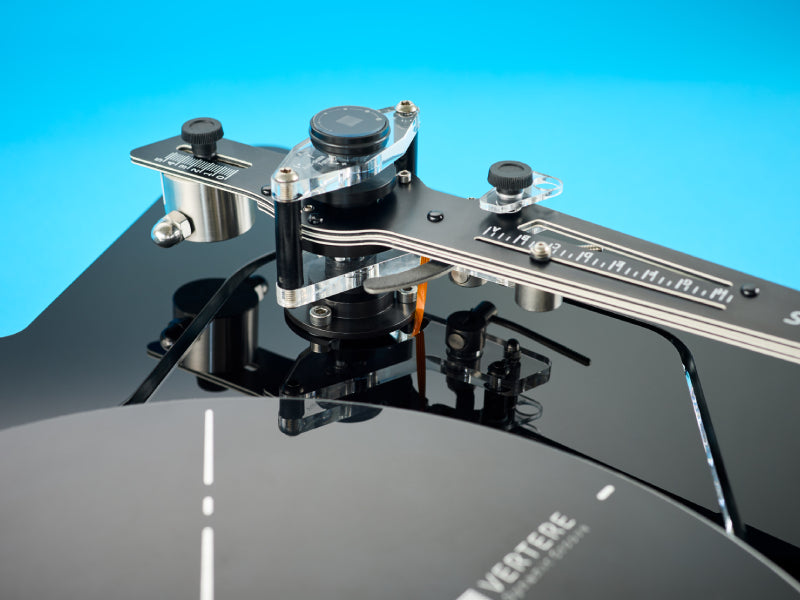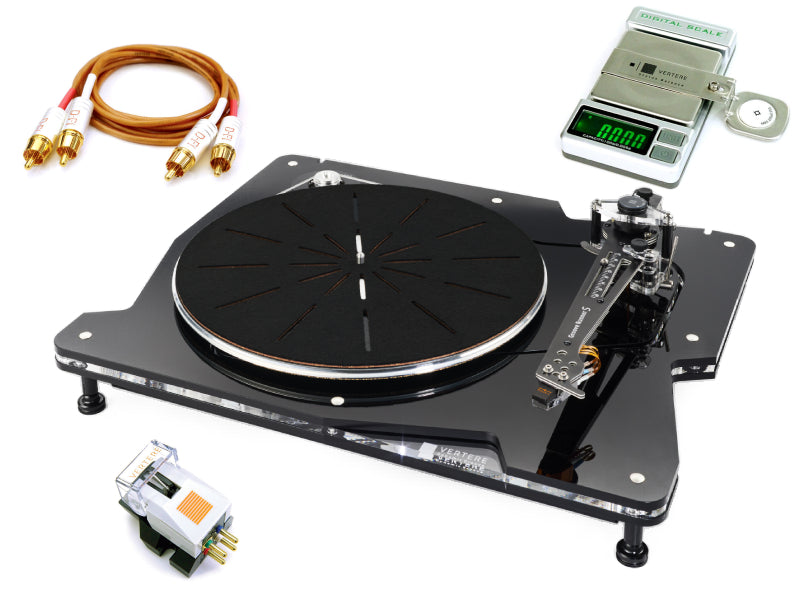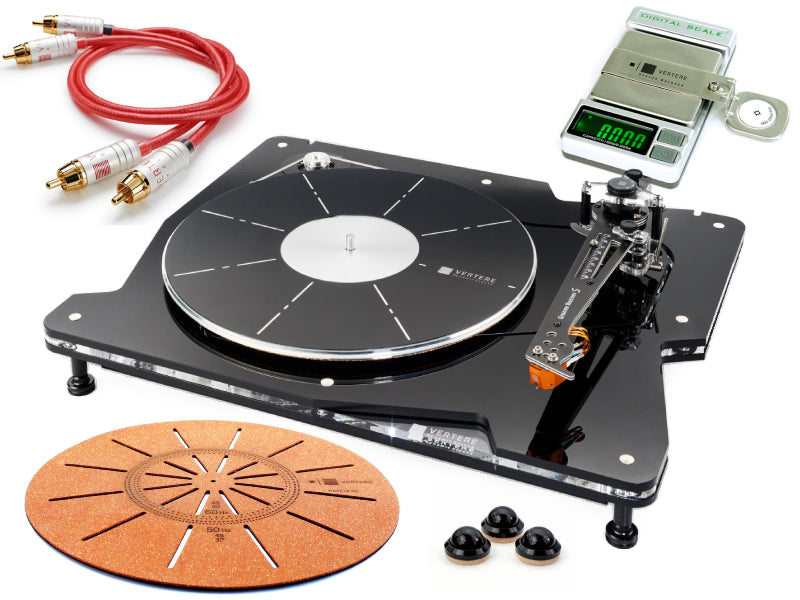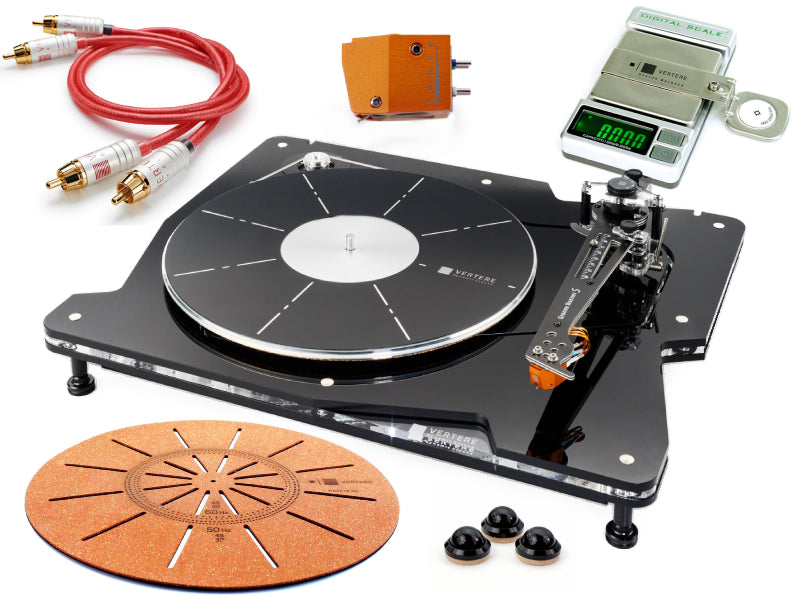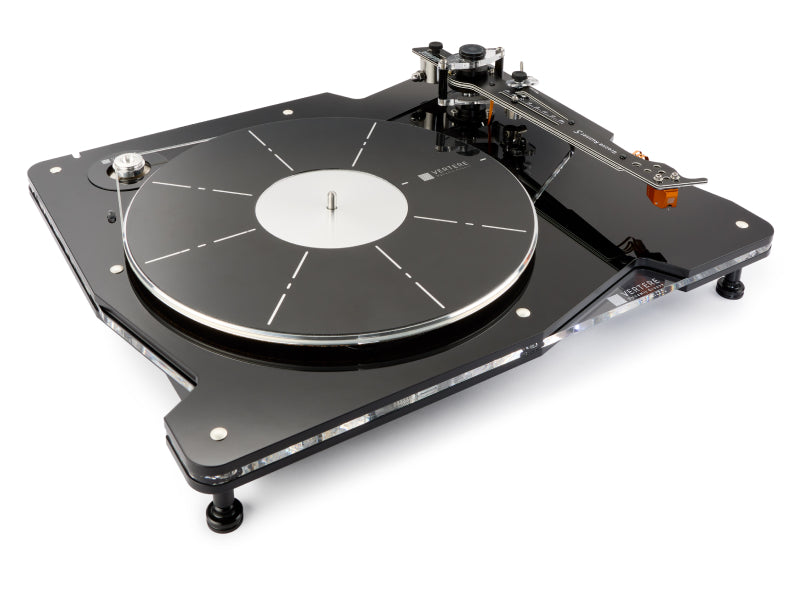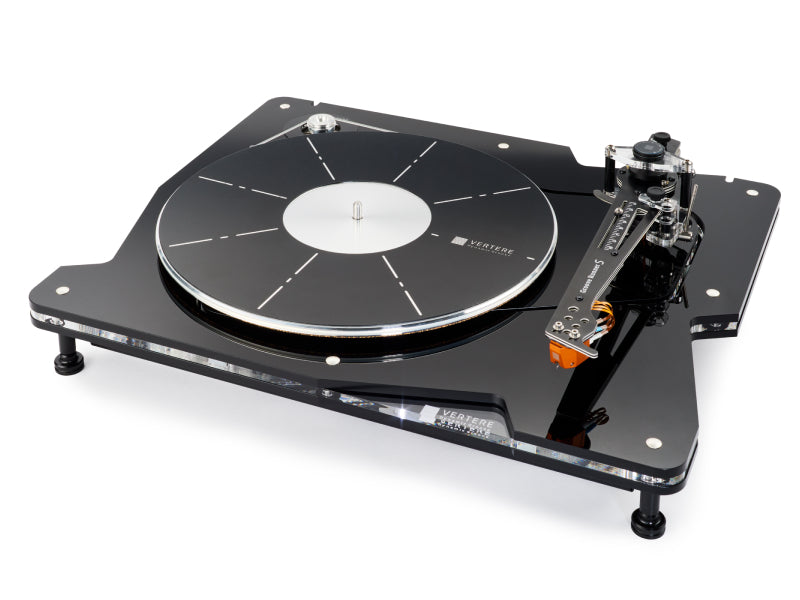 Vertere DG-1S Dynamic Groove Turntable
---
Sale price

£3,950.00
Regular price
(/)
1 in stock
1 in stock
Available to Order
Pickup available at Doug Brady HiFi
Usually ready in 1 hour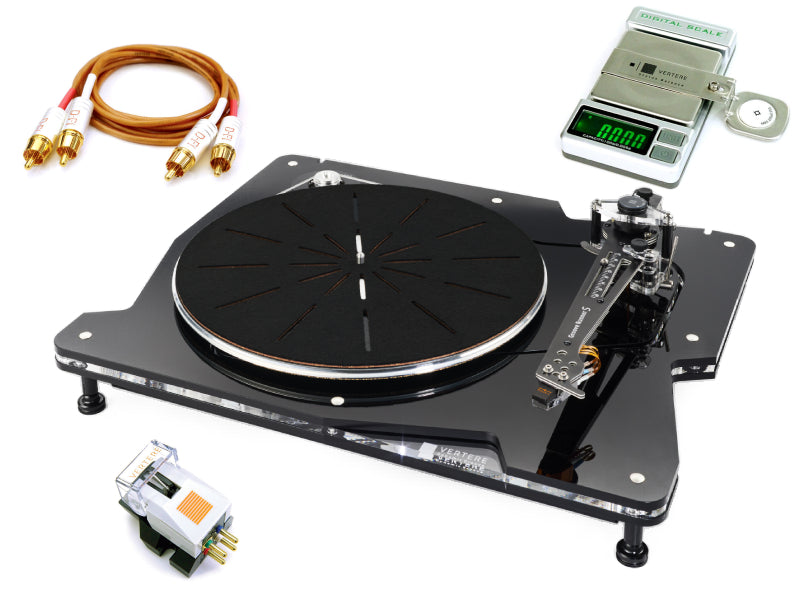 Vertere DG-1S Dynamic Groove Turntable
DG-1 S - Magneto Package (with Factory Fitted Magneto MM Cartridge)
Doug Brady HiFi
Pickup available, usually ready in 1 hour
Kingsway Studios
Kingsway North
Warrington WA1 3NU
United Kingdom
+441925828009
Summer Promotion
*Summer savings
1. Save £600 off a DG-1S Magneto package - Use Code SAVE£600 at the checkout 
2. Save £1000 off a DG-1S Sabre package - Use Code SAVE£1000 at the checkout 
For a limited time only, save up to £1000* on a a DG-1S Dynamic Groove record player with a factory fitted cartridge.

Decades of experience have been poured into the DG-1S to create a turntable that's on the leading edge of high-end audio while positioning itself as one of the most accessible premium record players around. If you have been thinking of upgrading your record player to the DG-1S, now is the time!


Vertere Acoustics announces new DG-1S
It has been over three years since the launch of the hugely innovative and hugely popular DG-1. These three years have been like a lifetime in standard years with a pandemic, supply chain complications and shortages, and multi-national inflation. But one benefit - it gave Touraj time to think; as anyone who knows Touraj well realises, the time to think always means product improvements. Interesting times bring exciting products. "Improving music reproduction by a million tiny steps – some not so tiny." The DG-1S will be available in September 2022.
The DG-1S improvements bring higher resolution replay, greater dynamic contrasts, and improved stereo separation with greater precision while simultaneously keeping the musicality the DG-1 delivers with great aplomb.
Touraj Moghaddam the a man behind Vertere has been creating extraordinary hi-fi equipment for decades but is undoubtedly best known for his work on turntable design, initially at Roksan with such legendary products as the Xerxes and TMS3 to his credit and latterly at his most recent venture, Vertere Acoustics.. Thus it was with real excitement that we welcomed the chance to be part of his passion to the art of Vinyl replay.
The Vertere DG-1S is the most affordable model in the Vertere record player range, but building it proved one of our greatest design and engineering challenges. It takes a huge amount of work to achieve the ultimate simplicity, delivering the best possible sound from the fewest components.
The new DG-1S design in detail
Advanced, improved, microprocessor-generated electronic motor drive for the best possible drive
Fully Programmable and Copper/Stainless Steel shielded Motor Drive PCB – allowing for future upgrades
Low voltage 24 Pole Precision Synchronous Motor, with its dedicated motor drive supply precisely adjusted for lowest motor noise and vibration
Improved super-accuracy polished stainless steel, high aspect ratio, main bearing spindle and main bearing housing with Tungsten Carbide super-precision Ball
High precision CNC machined aluminium alloy drive pulley
High Precision Machined Aluminium Alloy Platter with bonded PETG Record Interface Mat and Cork/Neoprene/Nitrile bonded underside plus resonance control disk
Noiseless and Stiction eliminating Thread Tonearm Bearings, each made up of hundreds of 3 microns thick twined Nylon 6.6/6 strands horizontal and two Kevlar threads vertical
Twin Bonded five-layer Polymer

sandwich non-resonant Tonearm Beam
One piece, Gold Plated Flexible PCB Tonearm Internal Wiring
Stainless Steel Main Balancing Counterweight and Tracking Adjustment Weight with azimuth adjustment
Non-resonant, triple sandwich Cast Acrylic Main and Sub Plinth structure with improved intercoupling and coupling to the steel main-chassis for rigidity and structural support
Three new design adjustable feet with Resistive Felt Pads
Low frequency compliant, Tuned Silicone rubber integrated isolation system
Bespoke clear precision silicone rubber round 'belt' – stable with temperature and humidity
Programmable Standby light
33/45 touch button speed selector
Non-resonant clear Polycarbonate dust cover with elegant Integrated hinges
Multi-voltage, Multi-plug Mains Power Adaptor – suitable for almost any region or can be upgraded with the Challenger power supply
Which DG-1S is right for you?
Options
DG-1S Magneto Package (with factory fitted Magneto cartridge)
Best value package, 
For customers who want a plug and play performance record player, with the ability to add upgrades later if you want.
What's included?
DG-1S Dynamic Groove Record Player

Magneto Moving Magnet Cartridge (factory fitted)

Vertere Stylus Balance

D-Fi interconnect cable.
DG-1S Sabre Package (With Sabre MM Cartridge)
For customers who want the best performance DG-1 S
What's included?
DG-1S Dynamic Groove Record Player

Sabre Moving Magnet Cartridge 

Vertere Stylus Balance

Redline interconnect cable

Iso-paw

Techno Mat
DG-1S Redline Package (performance upgrade pack without Cartridge)
Best for customers who want improved performance but wish to choose there own cartridge
What's included?
DG-1S Dynamic Groove Record Player

Vertere Stylus Balance

Redline interconnect cable

Iso-paw

Techno Mat
The core elements in more detail
The Motor
The motor is the most crucial part of any turntable: it's the only source of energy for the signal generated by the cartridge and fed out to the amplifier, so quality and accuracy are vital. The DG-1 motor system is derived from that developed for the flagship RG-1 Reference Motor Drive: it uses the most advanced motor drive, delivering the best possible performance. The motor itself is a low voltage 24-pole Precision Synchronous design, individually tuned for the lowest noise and with an offboard power supply. An addressable microprocessor PCB controls it during manufacture to ensure accuracy and programmability for future upgrades. A copper and stainless-steel cover provides shielding from both inward and outward interference.
The Platter assembly
Drive to the platter is via a precision machined aluminium alloy pulley on the motor and a bespoke silicon rubber drive belt, with electronic speed change for ease of use. The platter is also a precision machined alloy, bonded to a PETG record interface mat, and, on the underside, a cork/Neoprene/nitrile disk bonded to control platter resonance.
The Bearing
The platter fits onto a super polished stainless-steel spindle that rides in the main bearing housing on a super precision tungsten carbide ball. The complete main bearing assembly is long-term lubricated for longevity and ease of use. This avoids regular repeated recharging of the bearing lubricant, which is essential to prevent premature wear and damage—another example of simplifying this turntable to optimise performance. In addition, the new super-precision bearing delivers lower noise, lower rumble and lower rotational variability. 
The Groove Runner S Arm
The DG-1 S arm is uniquely Vertere and differs from conventional thinking in its use of a flat profile in place of the usual tube. Conventional arms use tubes for stiffness, but these can bring all kinds of problems with high Q resonances and thus the need for critical damping – costly and complicated. The DG-1's bonded double five-layer, non-resonant tonearm beam avoids these problems. In addition, in place of conventional tonearm cabling, a flexible PCB is sandwiched into the arm to carry the signal from the cartridge to the output terminals. Completing the arm are a stainless-steel counterweight with azimuth adjustment and a fine adjustment tracking weight, giving a total solution that's as simple and elegant as it is innovative. 
Thread bearings
Many solutions have been sought over the years for precise bearings, but for the DG-1, Vertere has developed a very simple solution: twisted nylon (hundreds of 3 microns thick twined Nylon 6.6/6 strands) and Kevlar threads– one for movement in the horizontal plane, and two Kevlar for the vertical axis. These threads have many advantages, not the least of which is simplicity: they exhibit none of the Stiction – or initial resistance to movement – of conventional bearings, are super-light and noiseless, and the twist of the thread controls and damps the movement of the arm.
The Plinth

Like the tonearm, the DG-1S plinth is a sandwich construction, using non-resonant cast acrylic to form the main plinth and the sub-plinth for a clean and sophisticated look. This three-layer design incorporates the control button, the speed indicator and the user-selectable standby mood-lighting, as well as the silicon rubber isolation between the plinth and the platter assembly. The whole assembly sits on a steel chassis, chosen for optimal stability, housing the motor drive circuit and the motor, all supported by three new-design adjustable feet with Resistive Felt Pads. 
The DG-1S  comes with a non-resonant Polycarbonate dust cover, where its hinges are integrated into the plinth for a sleek and modern profile.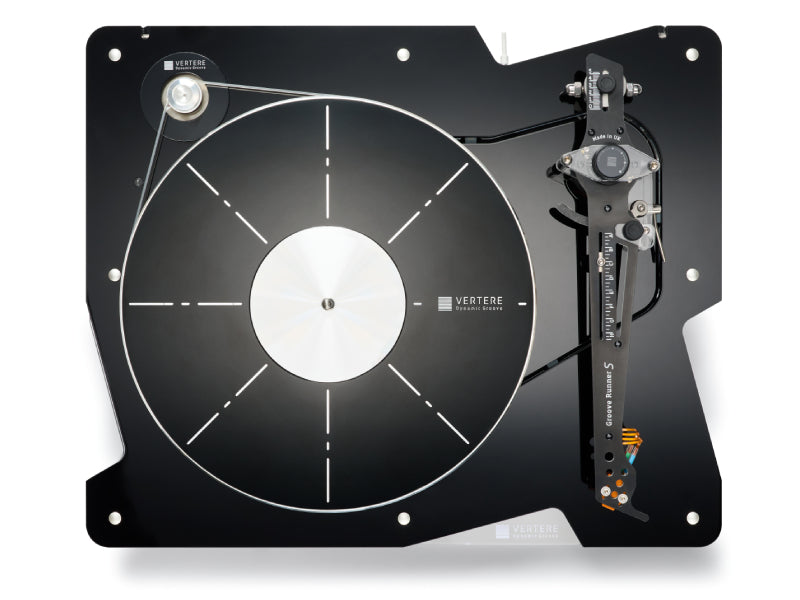 Vertere DG-1S Dynamic Groove Turntable
Sale price

£3,950.00
Regular price
Choose options