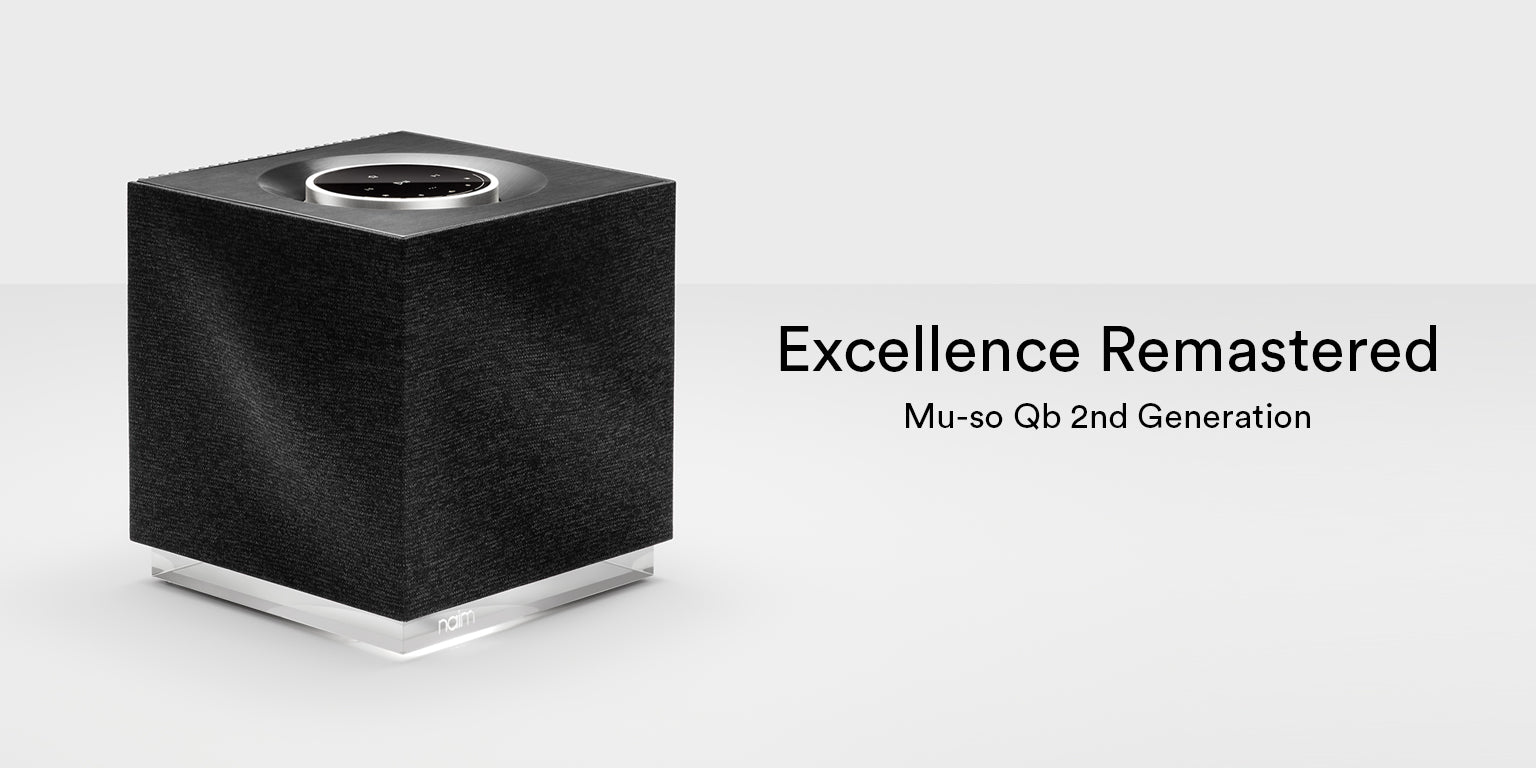 Introducing the new Naim Mu-so Qb 2nd Generation Wireless Music System
Naim Audio, the British hi-fi specialist with 46 years of audio expertise, has introduced the latest member of its award-winning Mu-so wireless music system family: Mu-so Qb 2nd Generation. Extensive software and hardware upgrades deliver a significant performance boost over the original Mu-so Qb (launched in 2016), while the design evolves to match the Mu-so 2nd Generation styling.
 
Just like the acclaimed Mu-so 2nd Generation introduced back in May, the new Mu-so Qb features Naim's unique music-streaming platform, developed by 25 engineers over 3 years to offer the very best performance whether playing your own digital music collection, a world of Internet radio, or music streaming services such as TIDAL and Spotify. This
Naim Audio Ltd, Southampton Road, SP1 2LN. United Kingdom  www.naimaudio.com l info@naimaudio.com I +44 (0) 1722 426600
acclaimed innovation is only found in Naim music-streaming products, including its Uniti range and dedicated network players, all the way up to the £20,000 flagship ND 555.
 
Mu-so Qb gains the new 2nd Generation illuminated volume dial, complete with a full control array and a proximity sensor: it lights up in welcome as your hand approaches it. Easily access key playback controls, your favourite playlists and radio stations, Spotify resume, multiroom functionality and more from this tactile new interface. Mu-so Qb 2nd Generation can also be controlled via the updated Naim app and – by popular customer demand – a new remote control handset. 
 
Available in the same burnished grey aluminium chassis and with the same upgraded speaker grille design as its Mu-so big brother, Mu-so Qb 2nd Generation is the perfect visual as well as sonic match. It can also be customised with optional replacement grilles in the same Olive, Terracotta or Peacock colourways. 
 
Mu-so Qb 2nd Generation's compact dimensions pack in 300 Watts of music power, served up to all-new speaker drivers – optimised in conjunction with Focal, the acoustic specialist celebrating its 40th anniversary, and Naim's VerVent Audio associate. Like the bigger Mu-so 2nd Generation, the Qb now has an upgraded 'brain', too: a DSP with more than 10 times extra processing power for even greater musical accuracy. 
 
Stream your music in high-resolution quality (Qb can handle files up to 32bit/384kHz) via UPnPTM, or browse millions of songs through AirPlay 2 (including Apple Music), Spotify® Connect, TIDAL, Chromecast built-in and Internet radio. Upgraded Wi-Fi connectivity promises a slicker streaming experience, while Ethernet remains an option if you prefer things hard-wired. You can also connect devices wirelessly via Bluetooth®. Mu-so Qb 2nd Generation's USB input, meanwhile, supports music playback from USB drives, while its optical input means you can easily connect your TV and experience enhanced sound quality from your favourite television programmes, films and games.
 
3 ways to multiroom  Powerful enough to fill most rooms, Mu-so Qb 2nd Generation's relatively compact size also makes it a superb option for spaces such as kitchens and bedrooms, where it may be harder to accommodate the bigger Mu-so system. A few simple taps of the Naim app and it can easily join a multiroom set up with its larger sibling – or other Naim networked products, including 1st Generation Mu-so and Mu-so Qb. For convenience, you can also multiroom Mu-so Qb 2nd Generation with other AirPlay 2-compatible wireless speakers via the Apple Home app; or with other Chromecast devices via groups controlled by the Google Home app.
 
Available for iOS and Android devices, the updated Naim app allows you to browse by artist, genre, album and more, complete with artwork and extended music information. You can also control volume, light settings, room modes and create playlists.  As a further option, Mu-so Qb 2nd Generation is Roon Ready, too.
 
"The launch of Mu-so Qb 2nd Generation brings Naim's Award-winning music-streaming platform to more people – and rooms - than ever before. Its size-defying power and performance make it a superb option on its own, but it's also perfect as part of a multiroom system – ideal for smaller spaces where the bigger Mu-so, which is increasingly finding a home under the TV as a soundbar as well as a music system, may not fit", says Naim Audio MD, Charlie Henderson.
 
Mu-so Qb 2nd Generation in detail:
• New intelligent Controls A reimagined interface has 15 intuitive touch sensitive buttons and a beautifully bold illuminated volume dial that lights up as you approach it.
• Multiroom made easy 3 ways to go multiroom, via Naim, Apple or Google Apps.
• More music power Mu-so Qb 2nd Generation features a new advanced multicore Digital Signal Processor (DSP). Providing over 13 times the performance of the existing single core processor, its superior accuracy allows you to hear even more from your music.
• Upgraded speaker drivers A joint development project between Naim and Focal R&D departments has delivered highly optimised mid range and bass drive units for Mu-so Qb 2nd Generation to deliver superior performance.
• New streaming technology Naim's unique streaming platform is extremely powerful and highly adaptable. This advanced streaming technology features across our range; from Uniti all-in-one players, high-end hi-fi streamers to the Mu-so 2nd Generation range. 
• New Grille finish and colours Customise Mu-so Qb 2nd Generation by replacing the standard black speaker grille with your choice of three new coloured grilles; Olive, Terracotta and Peacock.
• Chromecast built-in Google's streaming service allows you to seamlessly link to 100s of supported apps, including Deezer, Qobuz, Plex, TuneIn, SoundCloud and Pandora.
• AirPlay 2 Stream music from your iPhone, iPad, iPod touch or Mac. Seamless playback with Apple Music and control your audio and smart home devices using Siri.
• Spotify Connect Easily stream millions of songs from your smart phone or tablet straight to your Mu-so Qb 2nd Generation.
• TIDAL Experience true CD quality audio streamed directly to your Mu-so Qb 2nd Generation. A free 90-day trial of the HiFi tier is included with every Mu-so Qb 2nd Generation.
• Bluetooth® Simply connect your Bluetooth devices to instantly play your music.
• Internet Radio Access thousands of internet radio stations and save your favourite presets for easy access.
• UPnPTM Streaming Stream music from a PC, Mac or network-attached storage in high-resolution 'better than CD' quality.
• Roon Ready Roon transforms the experience of browsing music. Beautifully laid-out metadata is located automatically, then interconnected by links to build a surfable, searchable digital magazine about your music collection.
• Room Compensation Tailor your listening experience to best suit your space.Choose from three different settings - Near Wall; Near Corner; No Compensation [In Free Space] to adapt Mu-so Qb 2nd Generation to your room.

• Great connectivity Mu-so Qb 2nd Generation has a USB input, Optical Digital input and 3.5mm analogue input.
• All-new remote control Mu-so Qb 2nd Generation now comes with a stylish, easy to use remote control allowing quick control of common functions including volume, play/pause and track skip.
• Alarm Clock Mu-so Qb 2nd Generation features an alarm clock which can be enabled via settings menu in the Naim app.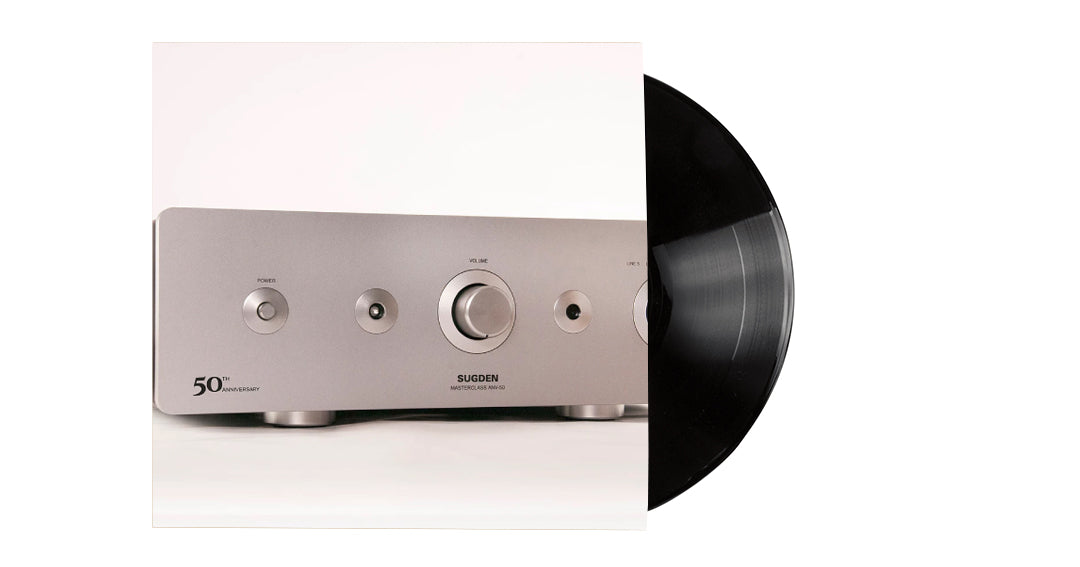 How have things changed over the last 60 years when it comes to hifi, or indeed have they at all? We listen to the wonderful Sugden ANV 50 amplifier and suggest that it's a perfect example of how s...
Read more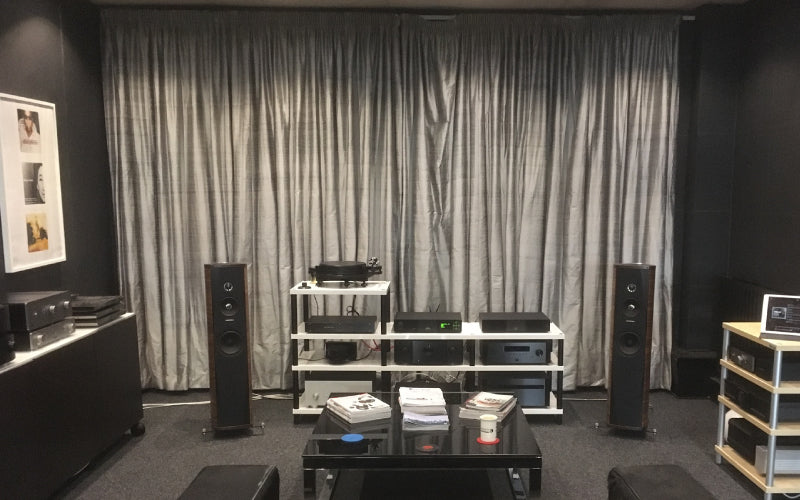 During these challenging times, first and foremost, we hope that you and your loved ones are safe and healthy.
Read more