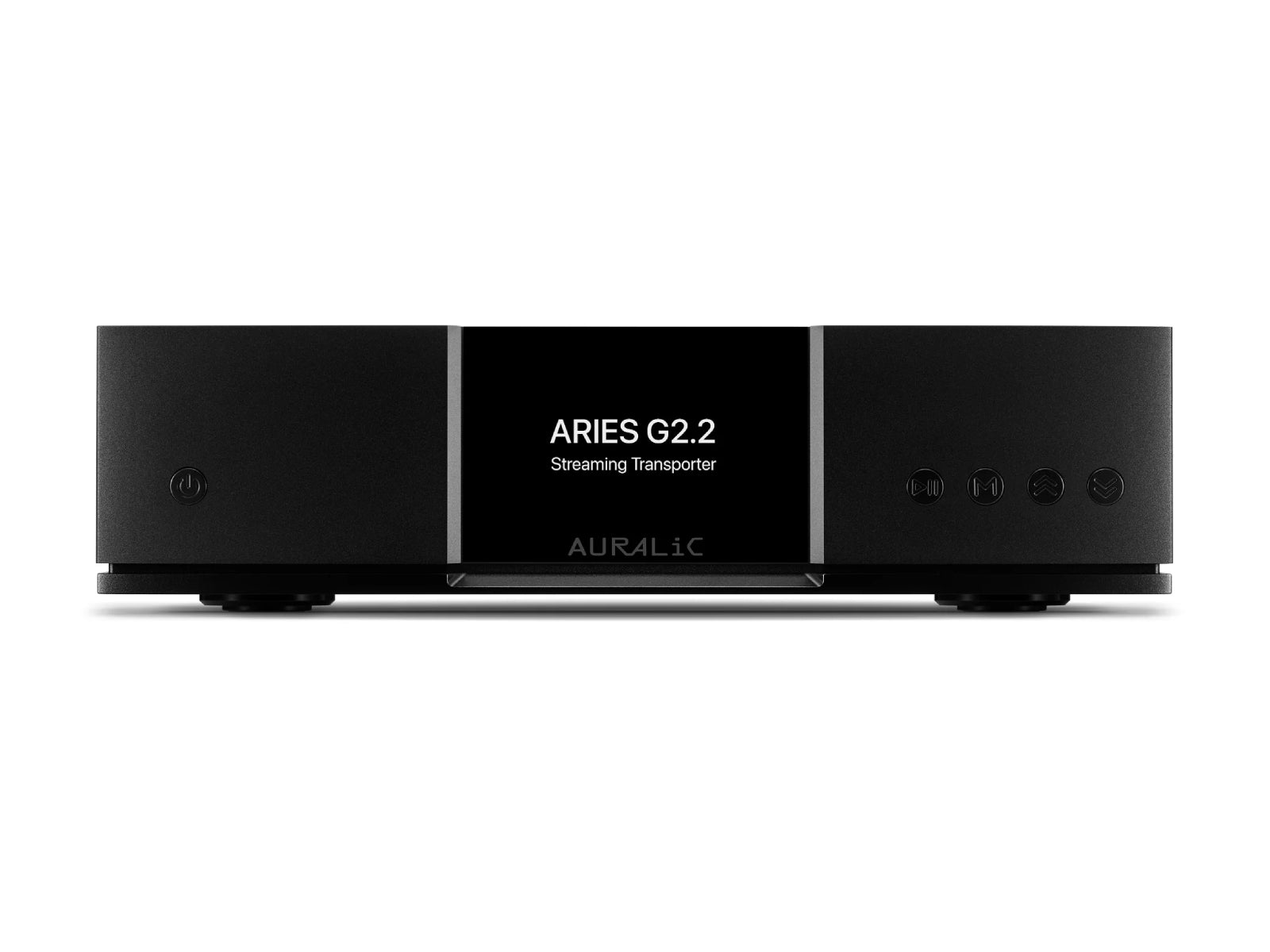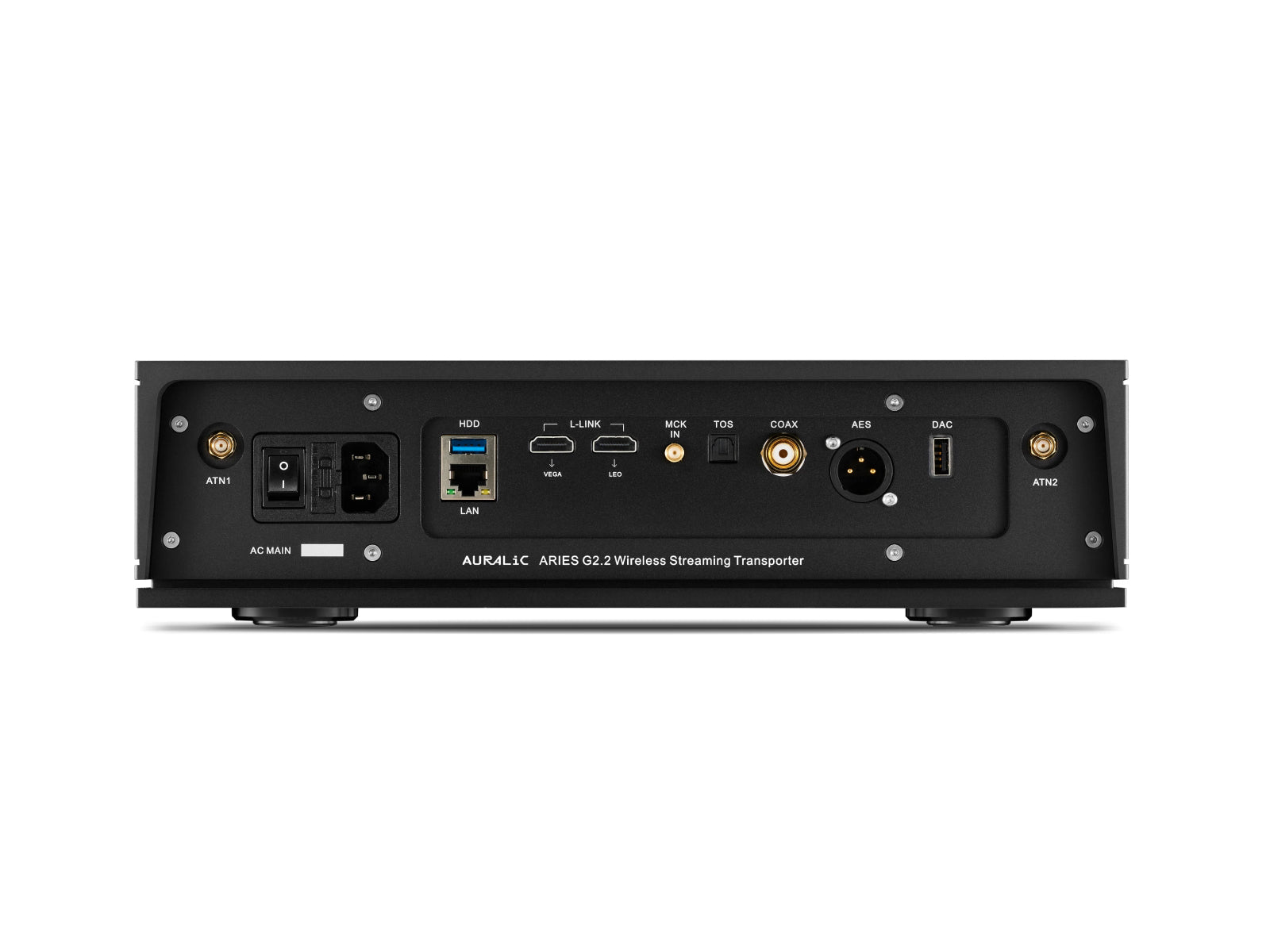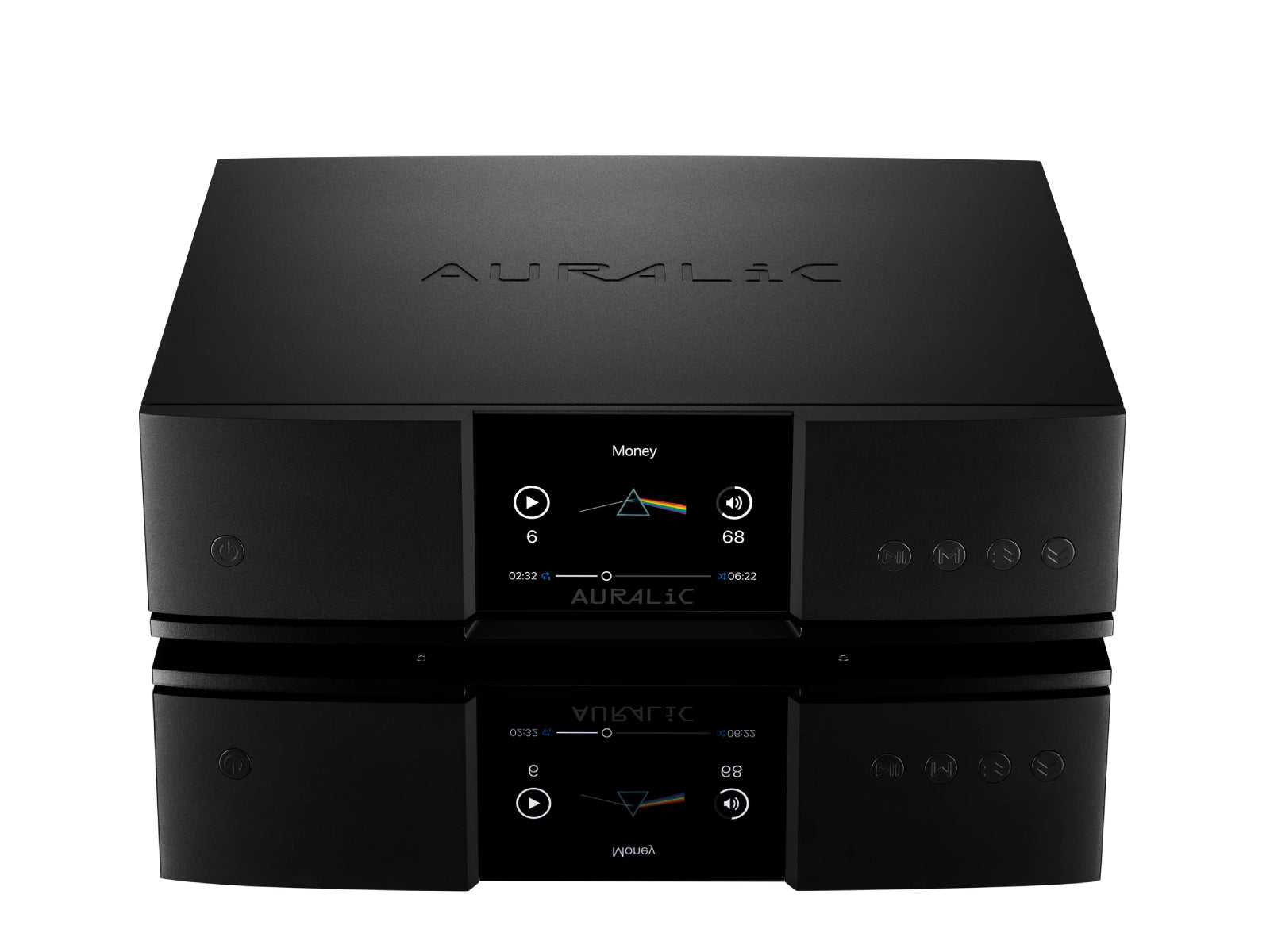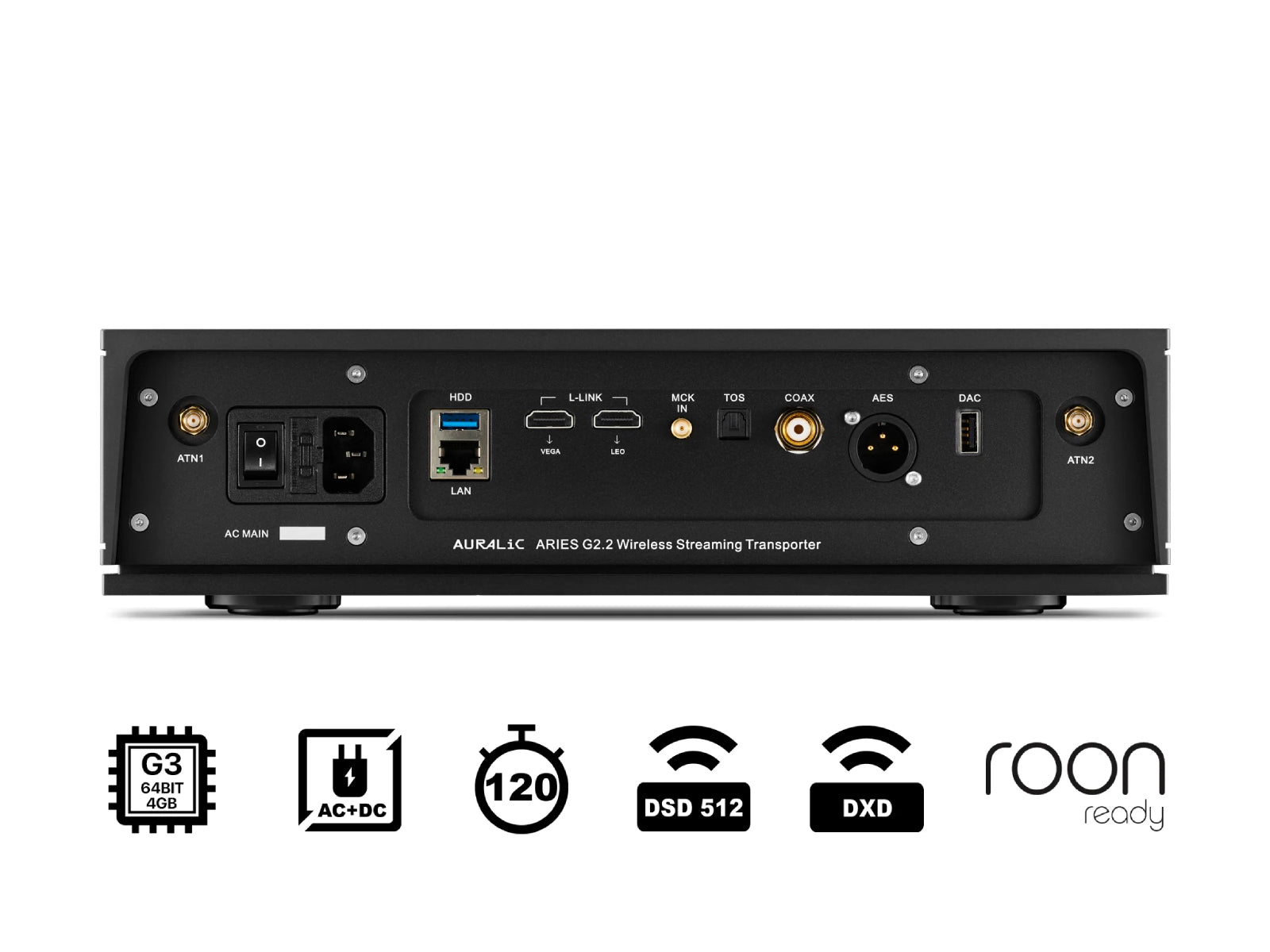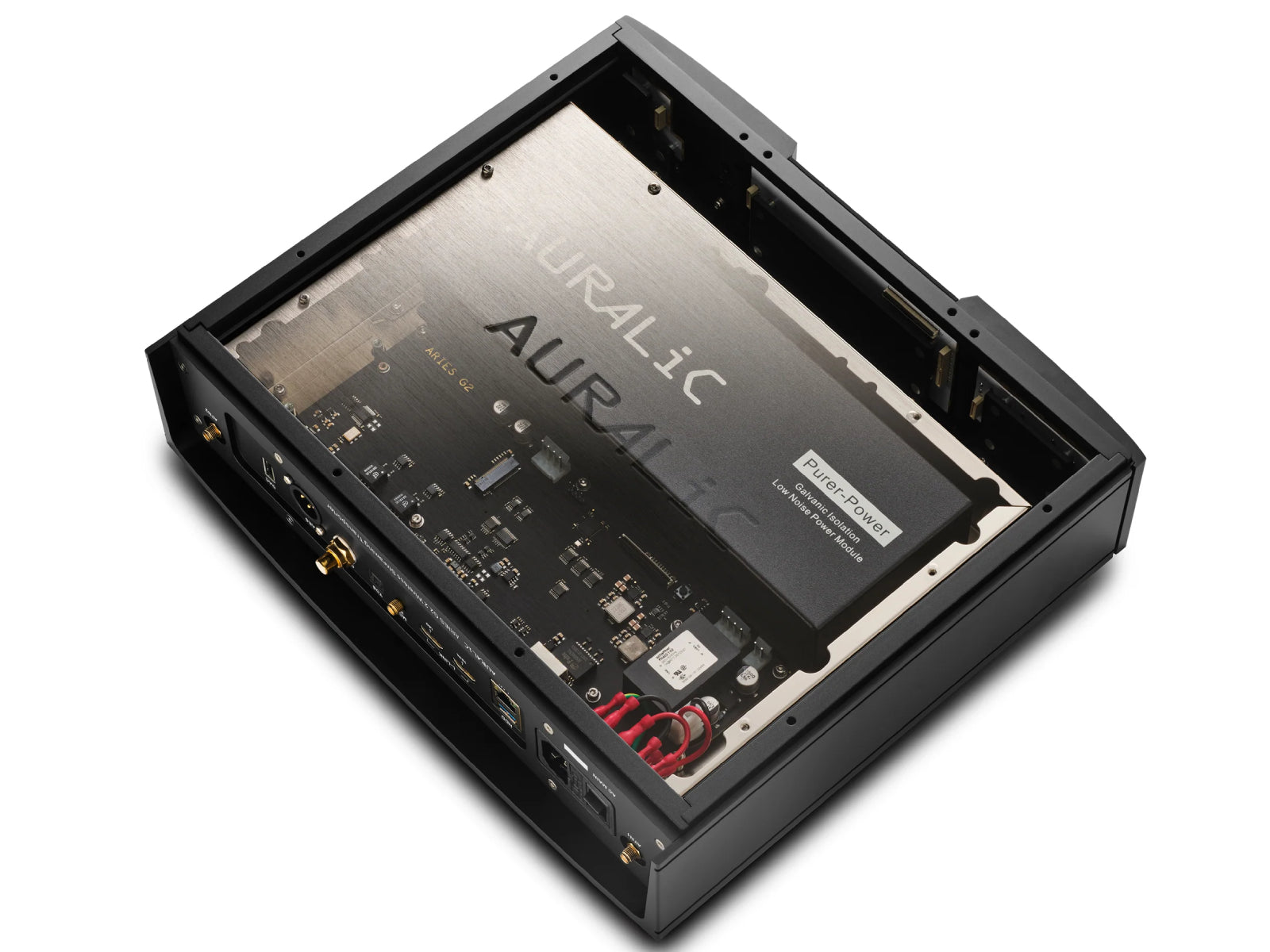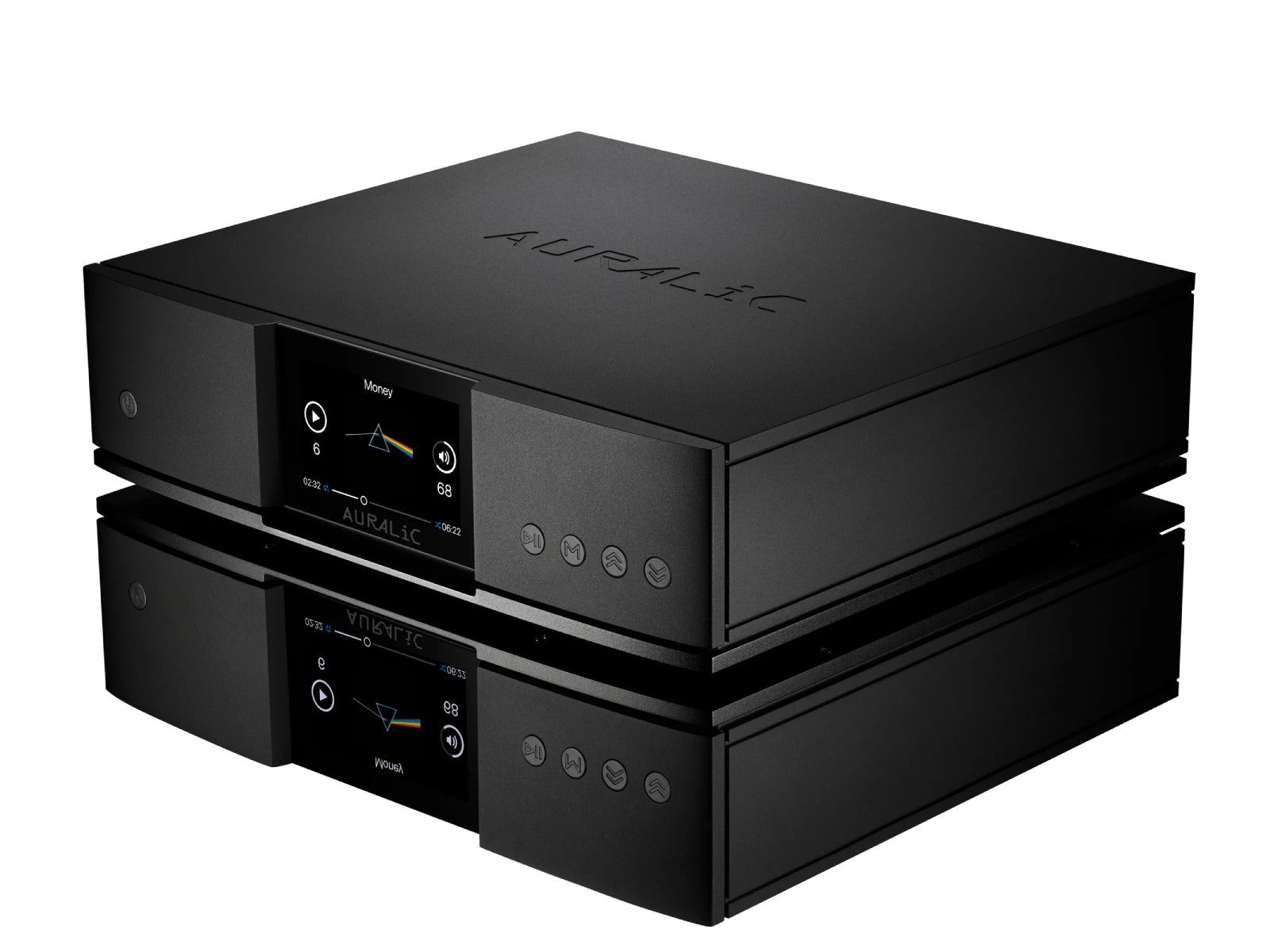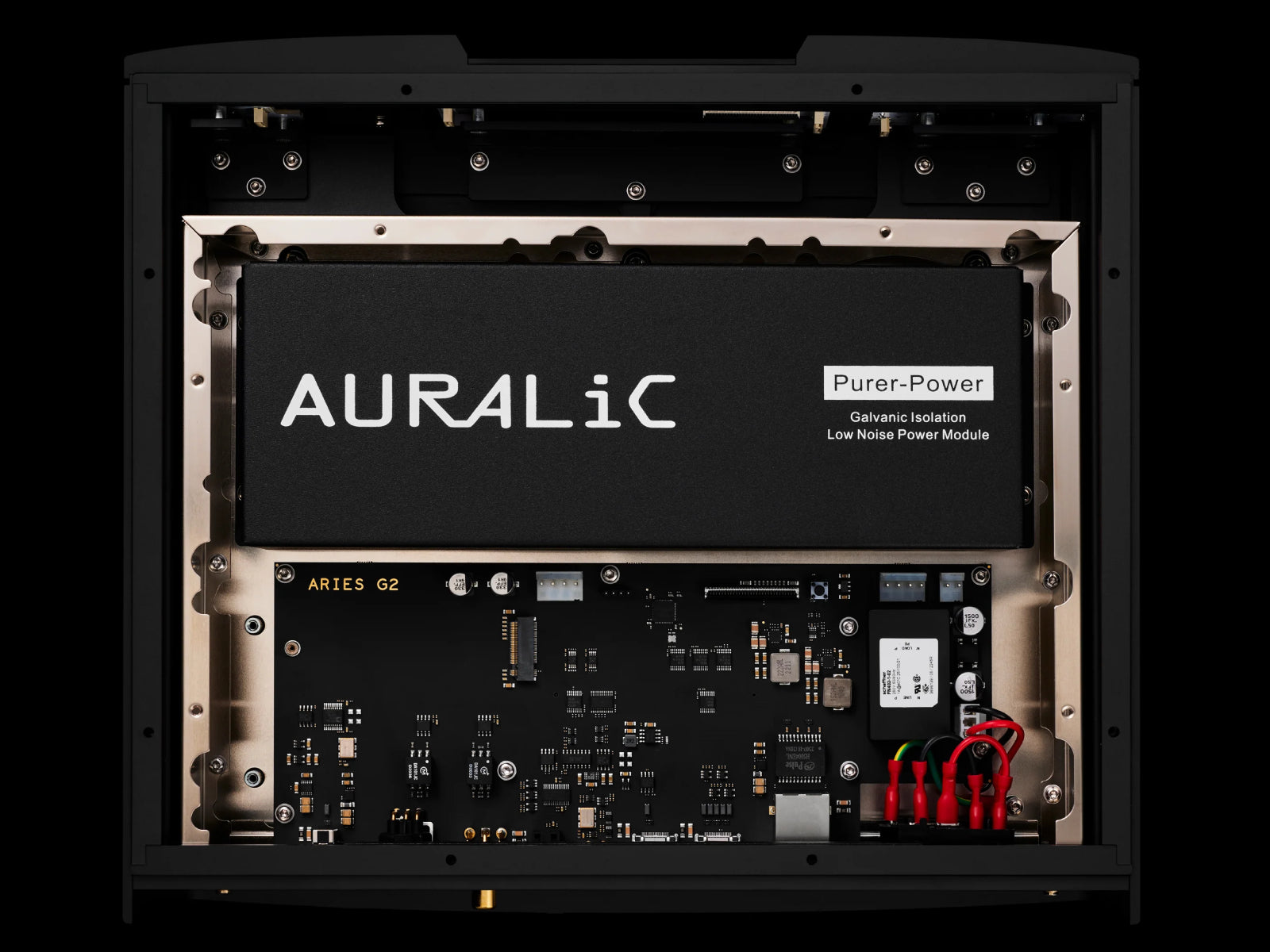 Auralic ARIES G2.2 Wireless Streaming Transport
Sale price

£5,299.00
Regular price
(/)
Available to Order
1 in stock
Orders ☎ 01925 828009
First shown at the HighEnd Munich audio show, this new Auralic ARIES G2.2 model is built upon a new streaming platform that represents a major technological advancement since the introduction of their first-generation ARIES in 2014.
The ARIES G2.2 has undergone a complete interior redesign, with 90% of the electronic components being brand new. This cutting-edge product boast several new technologies that have been introduced to take their performance to the next level, all enclosed in AURALiC's elegant UnityChassis II enclosure.
The ARIES G2.2 and G3 support various inputs and connections, allowing for versatile integration into digital audio systems.
The Tesla G3 streaming platform provides a significant increase in processing power, resulting in improved performance and functionality.
The introduction of Galvanic USB Isolation and Purer-Power Design reduces noise and enhances the audio signal for a higher-quality listening experience.
The inclusion of NVMe internal storage and USB 3.0 external storage ports offers faster data transfer speeds and greater capacity for storing digital music files.
The Proteus X1 Co-Processor utilizes FPGA technology to enhance the listening experience and improve the quality of digital recordings.
Flexibility to Explore
ARIES G2.2 offers multiple input choices, enabling you to use your preferred music playback software effortlessly. It is 100% compatible with OpenHome based control software like BubbleUPnP and Linn Kazoo, as well as being a certified RoonReady endpoint for optimized performance within your Roon ecosystem. Enjoy the convenience of TIDAL Connect and Spotify Connect support, and experience seamless compatibility with Apple AirPlay 2 protocol. Elevate your music experience with the ARIES G2.2 - where choice meets premium audio performance.
Lightning DS
The ultimate control app designed exclusively for our streaming devices. Experience the power of seamless music management with our user-friendly interface, putting you in complete control. Browse and play your favorite tunes from various sources, including local files, streaming services, and internet radio, all with ease. Our app's intuitive layout and efficient navigation make it a must-have for audiophiles and music enthusiasts alike.
Still have some love for your old CDs? Not to worry; you can plug a generic USB CD drive into your ARIES G2.2 then choose to play a CD, rip a CD while playing, or just rip.
As with AURALiC's Lightning file streaming, our unique CD playback feature uses the same advanced, jitter-reducing Memory Playback technology. CD data is first read, and compared several times for accuracy into the system cache before playing. The result is elimination of potentially induced jitter from the transport, canceling any negative effects from the quality of your chosen CD drive, potentially improving performance beyond what's offered from competitors' CD players.
Tesla G3 
Equipped with 4GB of DDR4 system memory, the Tesla G3 can easily handle even the most demanding processing tasks, making it a future-proof solution which will accommodate the rapidly evolving digital audio landscape.
The Tesla G3 platform also employs Direct Memory Access (DMA) technology for its audio input and output channels, enabling all audio-related hardware and software to access the system memory directly.
This significantly reduces latency and jitter by 90% compared to Tesla G2, giving Auralic more flexibility to fine-tune the performance and sound quality of their products.
With these advancements, the Tesla G3 optimises operations and enhances multi tasking capabilities in all the new ARIES G2.2, providing their customers with an unparalleled streaming experience.
New Galvanic USB Isolation
The introduction of the galvanic isolation technology on the USB port in the ARIES G2 was a significant breakthrough for digital audio systems.
It successfully addressed the issue of separating the noisy computing circuit from the sensitive audio circuit, resulting in a massive improvement in USB audio system sound quality.
Building on this success, AURALiC is proud to introduce the second-generation Galvanic USB in the Auralic ARIES G2.2 .
This new isolator has improved DAC compatability, functioning in the same way as a regular USB port with hot plug/unplug support.
The signal quality and jitterer performance of the 2nd generation Galvanic USB has been further optimised, resulting in noticeable sound quality improvement.
In addition, users can now choose to enable or disable the USB port power supply to the DAC through software, which ensures an even cleaner signal path.
New Purer-Power Design
The ARIES G2.2 feature the Purer-Power low noise power supply with a capacity that is twice that of the previous version, and an even lower noise design.
This increased capacity ensures a clean and stable power supply for the high-performance processing platform and music storage options.
All digital audio-related circuits, including the Galvanic USB, have their individual power supplies, maintaining an extremely low noise level of just 0.8 microvolts – an 80% reduction from G2.1 model.
Furthermore, the computing circuits, which are less sensitive to noise, benefit from a low noise power supply of just 27 microvolts, a 50-fold improvement from G2.1.
NVMe Internal Storage
With the new Tesla G3 processing platform in place, this has upgraded their internal storage from traditional SATA based SSD or HDD to the most advanced NVMe (Non-Volatile Memory Express) SSD storage option.
This upgrade offers numerous benefits, including outstanding data transfer speeds and dependability, ensuring a seamless experience for storing and playing digital music.
Thanks to the Direct Memory Access (DMA) technology, NVMe storage offers significantly faster transfer speeds and lower latency than traditional storage options, resulting in improved performance and faster access to stored music.
Compared to the G2.1 model, the ARIES G2.2 now offer a copying speed that is ten times faster when transferring music from Ethernet to the internal storage.
USB 3.0 External Storage
The addition of USB 3.0 external storage ports significantly increases copying speeds and facilitates effortless transfer of high-resolution audio files.
The USB 3.0 port provides 1.5 amps of power, triple the power capacity of G2.1.
The added power capacity also allows for a wider range of external storage options, including larger capacity drives that may require more power.
Support of LEO GX.1
For the most discerning listeners, ARIES G2.2 now offers the ability to connect to the LEO GX.1 Reference Master Clock through Lightning Link, allowing for even greater levels of accuracy and improved sound quality of digital outputs.
This makes the ARIES G3 an ideal centre piece for your digital system.
Proteus X1 Co-Processor
Proteus X1 co-processor is built around a Xilinx XC7A200T FPGA chip with over 200,000 logic cells and 740 DSP slices.
This chip shares the Tesla G3 system memory, enabling powerful data processing capabilities.
With advanced processing techniques, Proteus X1 elevates the listening experience.
Sub optimal and early digital recordings can benefit from Proteus X1's impressive processing power.

Lossless: AIFF, ALAC, APE, DIFF, DSF, FLAC, OGG, WAV and WV
Lossy: AAC, MP3, MQA* and WMA

PCM: 44.1KHz to 384KHz in 32Bit**
DSD: DSD64(2.8224MHz), DSD128(5.6448MHz), DSD256(11.2896MHz), DSD512(22.57892MHz)***

AURALiC Lightning DS for iOS
AURALiC Lightning DS for web browser (device settings only)
OpenHome compatible control software (BubbleUPnP, Kazoo)
Roon (Roon Core required separately)

Network shared folder, USB Storage, USB CD Drive, Internal Music Storage****, UPnP/DLNA Media Server, Amazon Music Unlimited, HighResAudio, KKBOX, Qobuz Sublime+, Netease Music, TIDAL/TIDAL Connect, AirPlay, Spotify Connect, TuneIn, Internet Radio, RoonReady

AURALiC Lightning Link
Digital Outputs: AES/EBU, Coaxial, Toslink
USB Output: USB Host to compatible DAC *****

Wired: Gigabit Ethernet
Wireless: 802.11b/g/n/ac Tri-Band WiFi

Standby: <0.5W
Sleep: <10W
Playback: 50W at max.

13.4 x 12.6 x 3.7 in. (34cm x 32cm x 9.6cm)


Anodized aluminum case in matte black with nickel coated copper EMI shielding enclosure.

AURALiC ARIES G2.2 Wireless Streaming Transporter
2*External WiFi antenna (2pcs)
Power cord


* AURALiC streaming devices can act as a passthrough for unaltered MQA files to a customer's own MQA-certified DAC for downstream processing.
** 352.8KS/s and 384KS/s and 32bit are supported through Lightning Link and USB Output only
*** By 'DoP V1.1' or native DSD protocol
**** Model with internal NVME storage option
***** 'Compatible DAC' means a DAC not requiring a driver for Linux system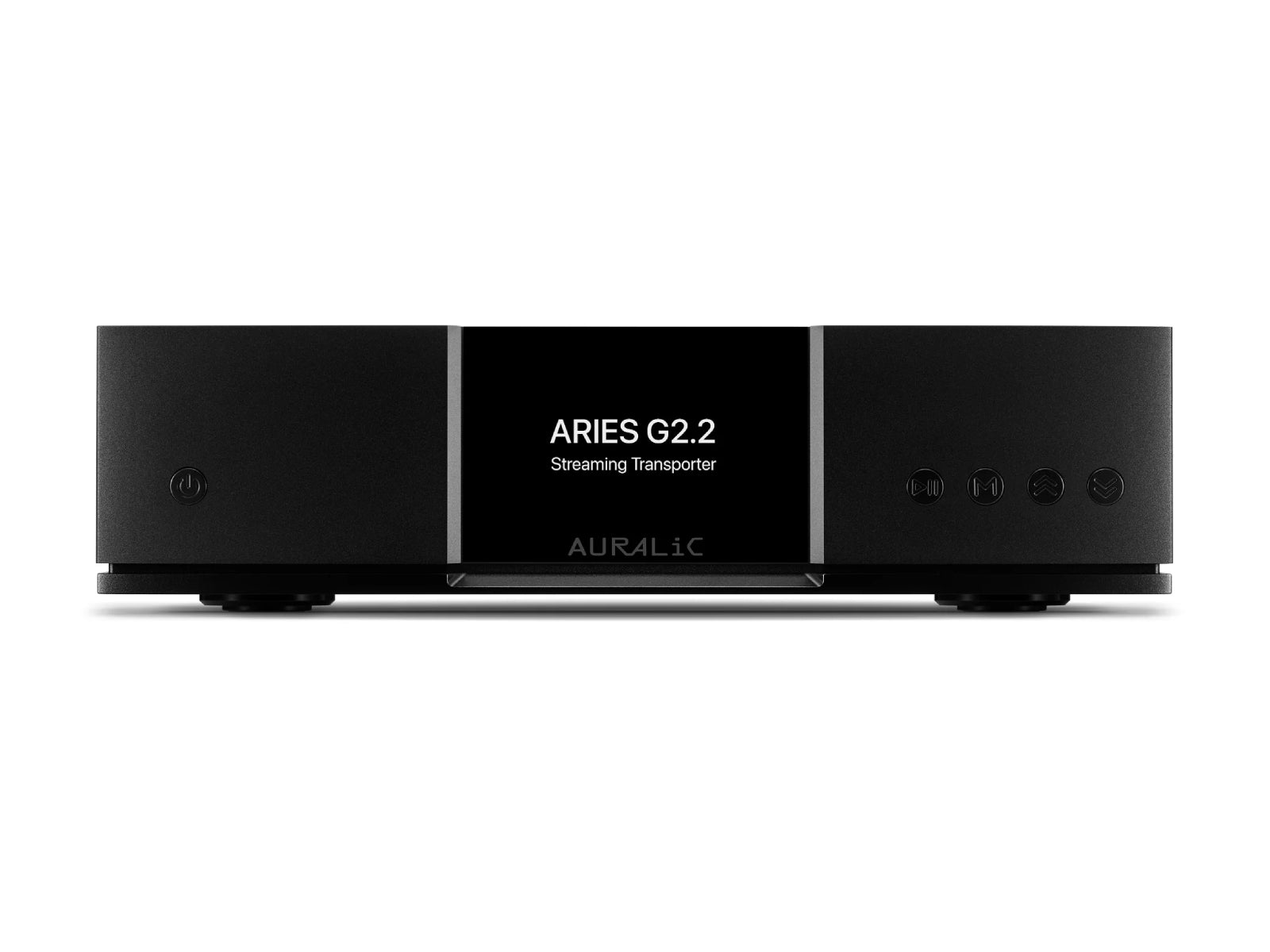 Auralic ARIES G2.2 Wireless Streaming Transport
Sale price

£5,299.00
Regular price
Choose options