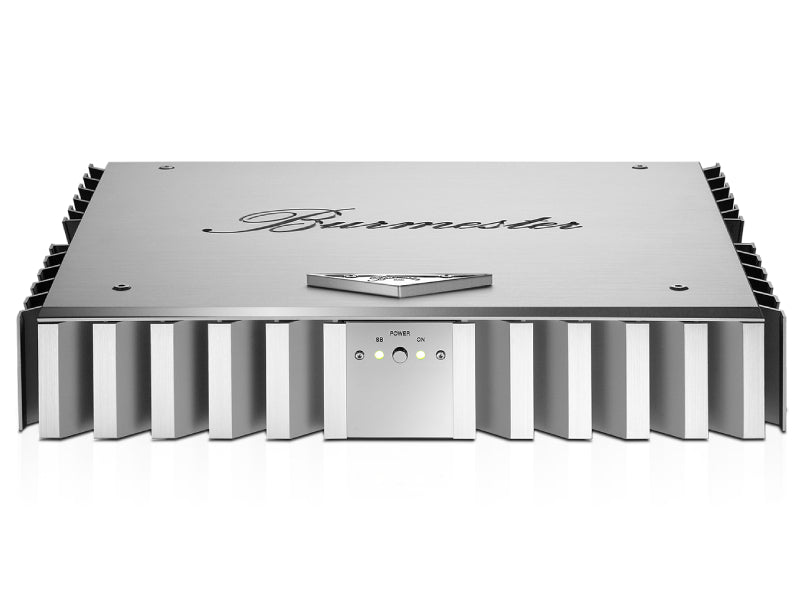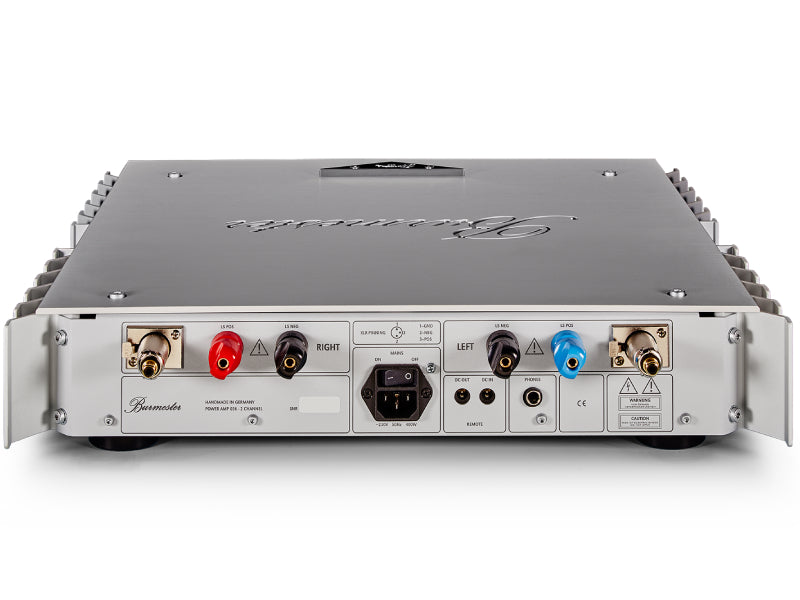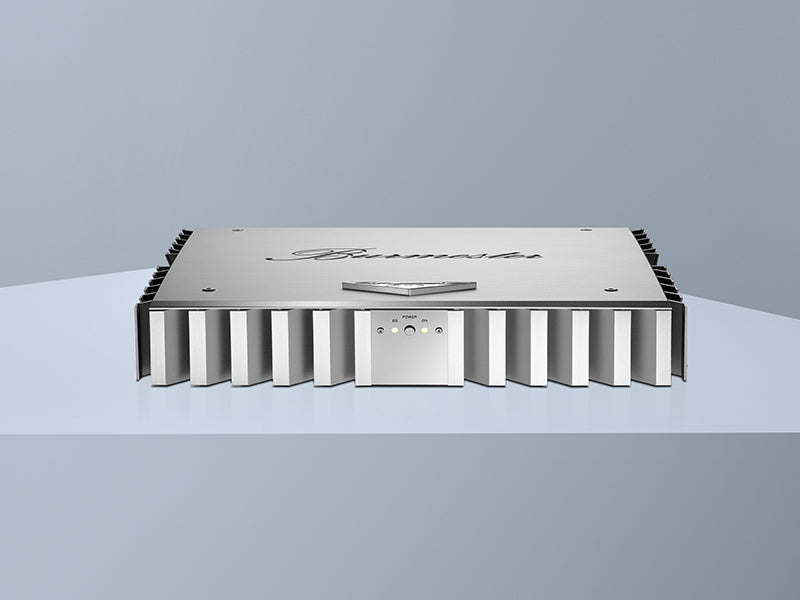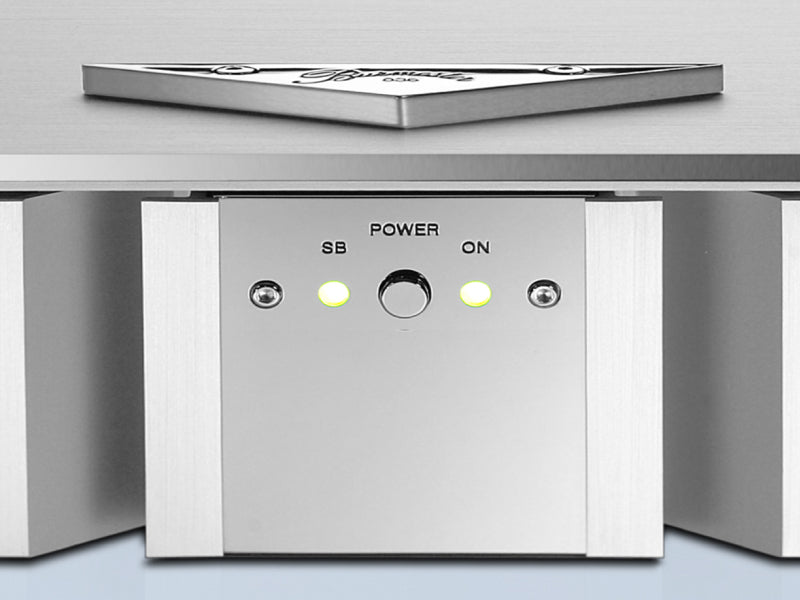 Burmester 036 Power Amplifier
---
Sale price

£8,600.00
Regular price
(/)
Available to Order
Available to Order
Pickup available at Doug Brady HiFi
Usually ready in 1 hour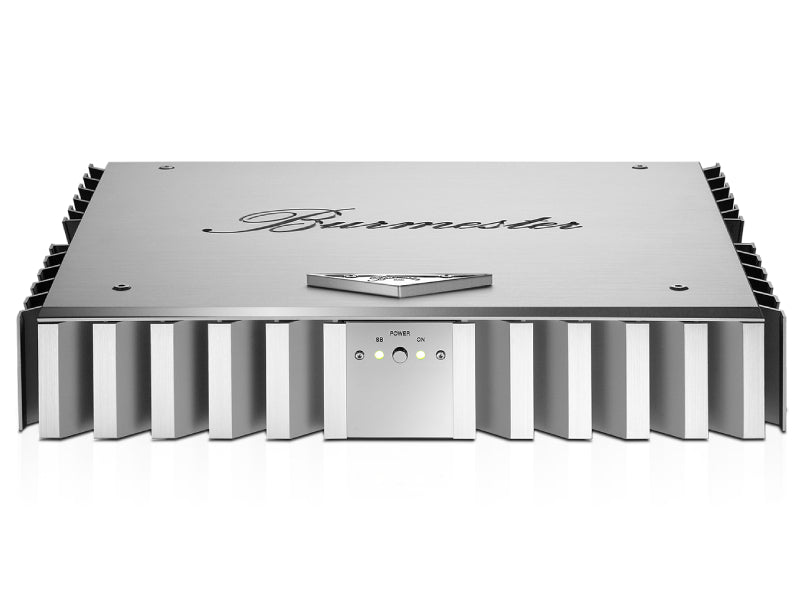 Burmester 036 Power Amplifier
Silver
Doug Brady HiFi
Pickup available, usually ready in 1 hour
Kingsway Studios
Kingsway North
Warrington WA1 3NU
United Kingdom
+441925828009
We are proud to be one of only a handful of dealers in the UK to bring you Burmester's exquisite range of audio products. Burmester products are meticulously engineered and all hand made in Germany. The Burmester sound is simply beautiful with precise imaging across a huge sound-stage with a lovely warm rich sound.
The Burmester 036 Power Amplifier is widely acclaimed for its naturally warm musicality and detailed imaging. In its capability to unlock the smallest sonic detail in the world's best speakers even at very high volumes the 036 is second to none.
The smaller stereo power amplifier 036 offers many of the same sonic features of Burmester's bigger and more imposing power amps, only in an elegantly compact size. Its high damping factor and high-performance power supply are expressions of Burmester's design philosophy. Fast signal processing and the ability to deliver high currents were foremost design criteria for this amp. They are responsible for its remarkably detailed and homogeneous sound. Agility in the upper registers and a deep bass with loads of power reserves characterize this newest member of the Burmester power amp family.
Design
Though it is Burmester's smallest amp, the 036 still sports the classic silver-anodized aluminum cooling fins. While its overall visual appearance may be more modest its sound and power reserves leave no doubt that the 036 is a genuine Burmester amp that can deliver spectacular sound.
Handmade
As the smallest member of the Burmester power amp family, the 036 is also assembled by hand in the Berlin factory with the same attention to detail and the use of carefully selected parts as its larger siblings. The solid aluminum lid hides the fact that this amp, too, is built with highest-quality parts and its clean and tidy circuit layout bespeak the care and thoroughness of the design and manufacturing process.
FEATURES
Bridgeable into mono operation by external mono adapters or internally at the factory when ordering a pair of 036 mono amps
Bi-amping with the use of external bi-amping adapters
Balanced circuitry throughout like all Burmester components
Input stages in proprietary X-Amp technology (Class A)
Low overall negative feedback
Signal path completely DC-coupled, no distorting capacitors
High current delivery capabilities due to an oversized power supply
High damping factor enables effortless control of any speaker over the entire frequency range, even at high frequencies
Stable at any load over the entire frequency range
Massive binding posts for connection of speaker cables
Remote on/off switching in connection with Burmester pre-amps and D/A converters with variable output (remote control current: 10V DC)
A protection circuit outside of the signal path monitors the 036 during operation for overheating, DC offset and overdrive
AVAILABLE INPUTS/OUTPUTS
Balanced inputs (stereo/mono)

Unbalanced inputs by using the supplied adapters (only in stereo mode)

10V DC input for remote on/off switching by

Burmester pre-amps and Burmester D/A converters — with variable output

Bindings posts for loudspeaker hook-up (stereo/mono)
TECHNICAL DETAILS
Weight

19 kg (41.9 lbs)

Width

480 mm (18.9")

Height

106 mm (4.2")

Depth

481 mm (19")

Inputs
1 XLR
Bridgeable into mono
operation via mono adapters

yes
Power Output


Stereo: 2x 171 W / 4ohm

Mono: 1x 300 W / 4 ohm

Bi–Amping via
Bi–Amp adapters

yes
REMOTE INPUT / OUTPUT
1 / 1


Oversized power supply with 88.000 μF filter capacity and 450 VA toroidal transformer. Additional local filtering close to the output stages of 12.000 μF per channel.
THE CONCEPT
The 036 offers balanced circuitry and it is entirely DC-coupled. There are no distorting capacitors in the signal path. An intelligent protection circuit outside the signal path monitors during operation for overheating, DC offset and overloading. A special feature of the 036 is its extremely high damping factor. This high damping factor coupled with the ability to quickly deliver large amounts of current (rise time at 4Ω is only 1.5 μ S) enables the amp to effortlessly drive virtually any loudspeaker over its wide frequency response. With its mighty power supply the 036 is able to deliver high currents continuously and thus easily control speakers with low impedance values and complex loads. The frequency response is practically load-independent. Very good spatial resolution, natural musical warmth and negligible distortion characterize the sound of the 036. The transistors of the output stages are placed on the oversized heat sinks that form the sides of the housing. The driver stages, however, are located on a separate internal heat sink. This keeps the wide temperature fluctuations of the heat sinks from shifting the working points of the amplification section. Internal wiring of the 036 is done with 10 mm2 high-purity copper cable. This ensures that the high currents of the power amplifier reach the massive bindings posts without loss. With respect to signal-car- rying conductors we consciously omitted copper rails - which have become all the rage these days – to avoid unwanted micro phonic effects. For the internal connections that carry music signals we use our electrically and magnetically shielded "Burmester SILVER" cable.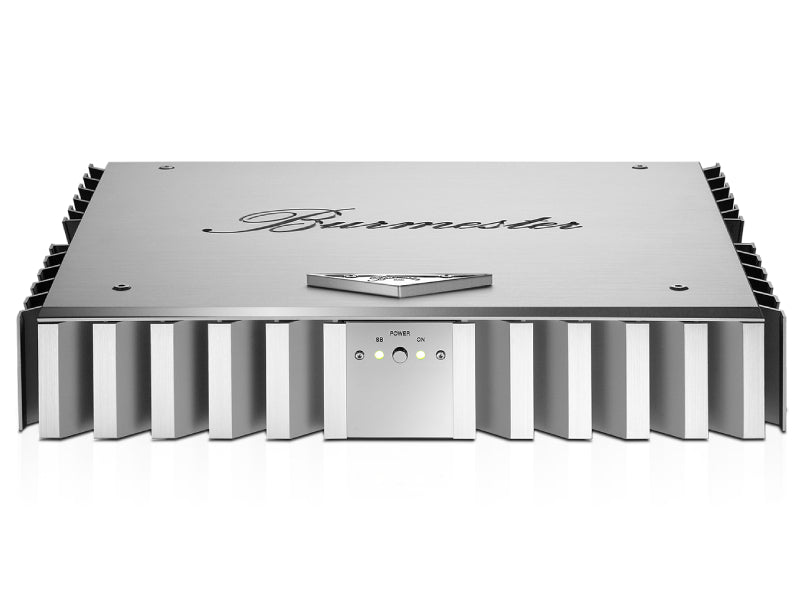 Burmester 036 Power Amplifier
Sale price

£8,600.00
Regular price
Choose options