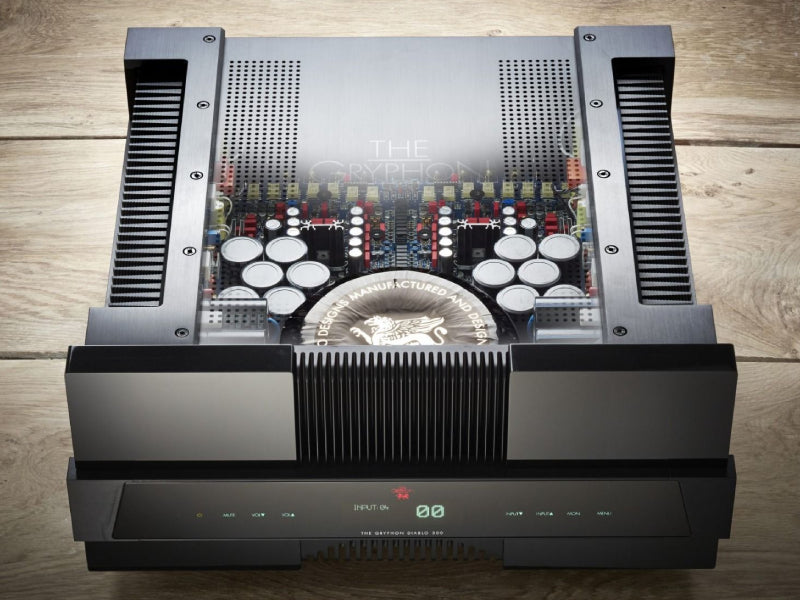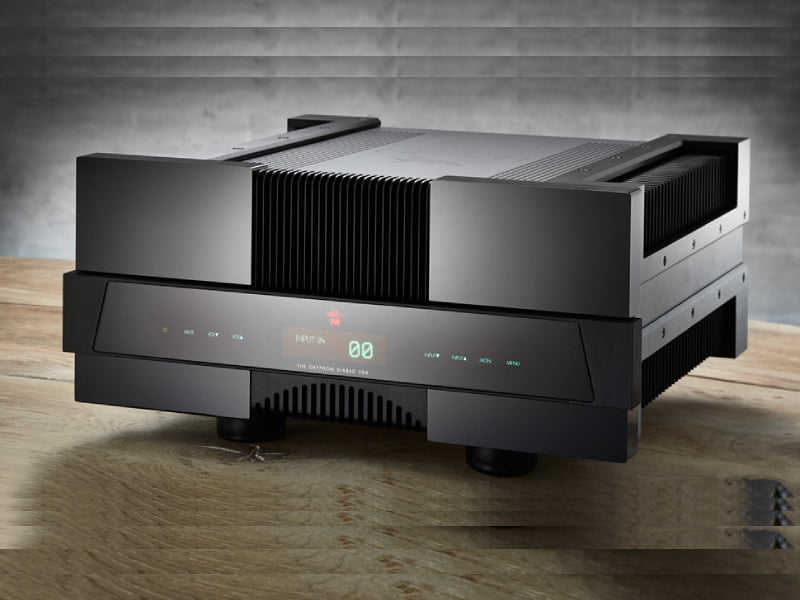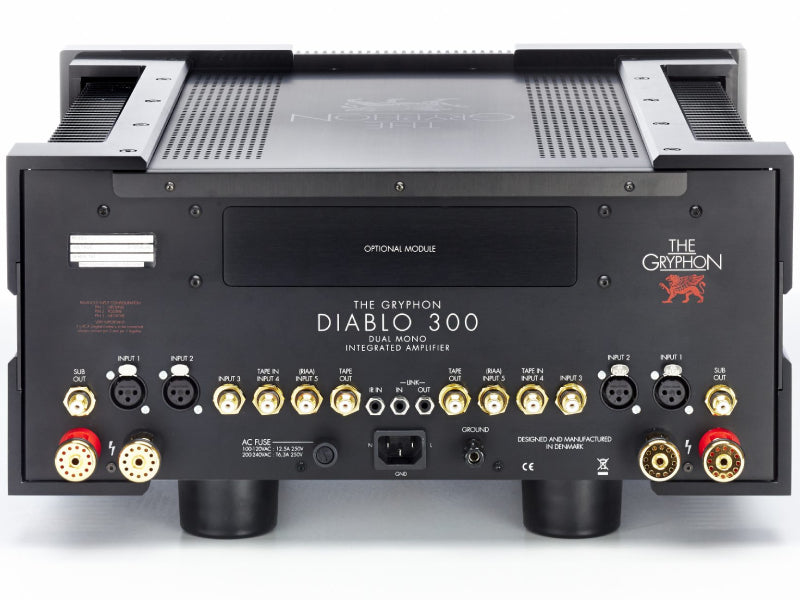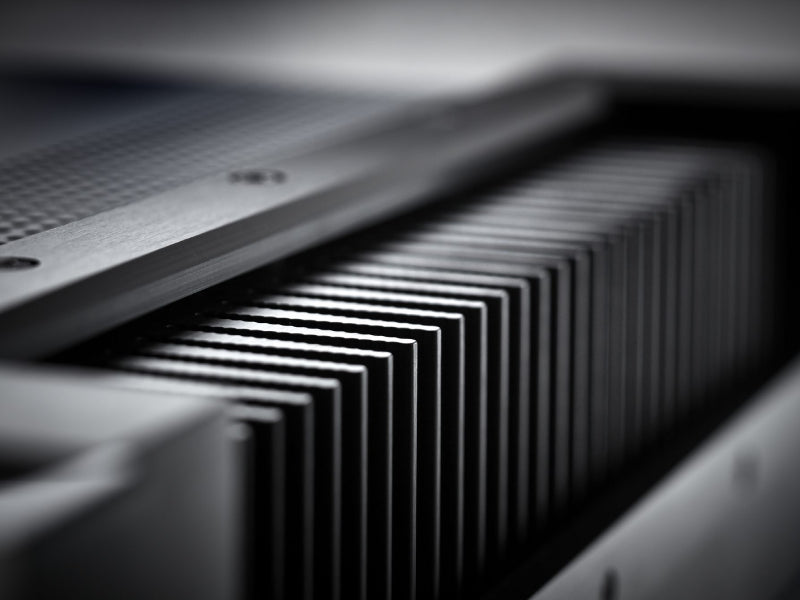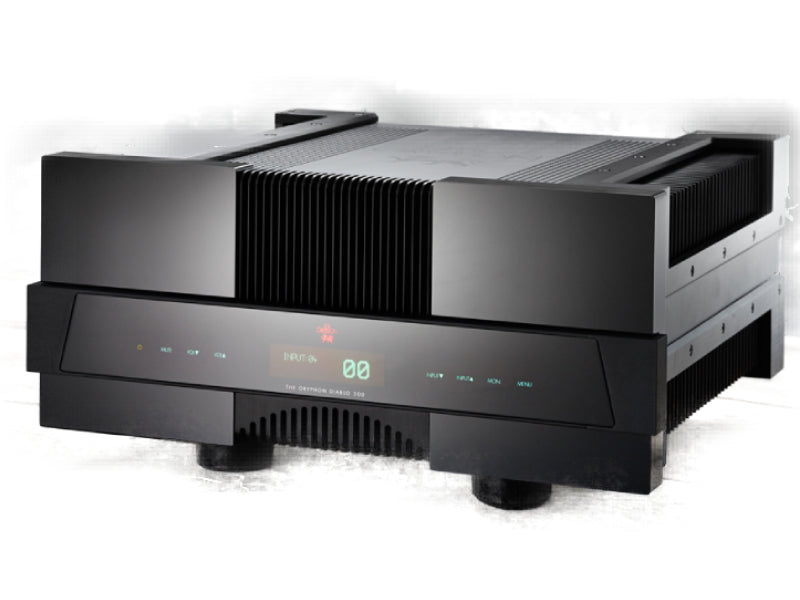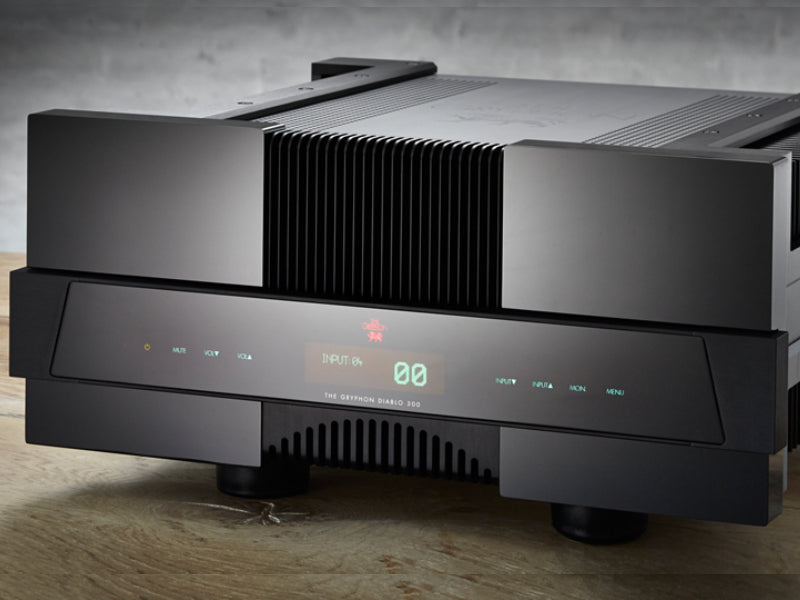 Gryphon Audio Diablo 300 Integrated Amplifier
---
Pickup also available at Doug Brady HiFi
Usually ready in 1 hour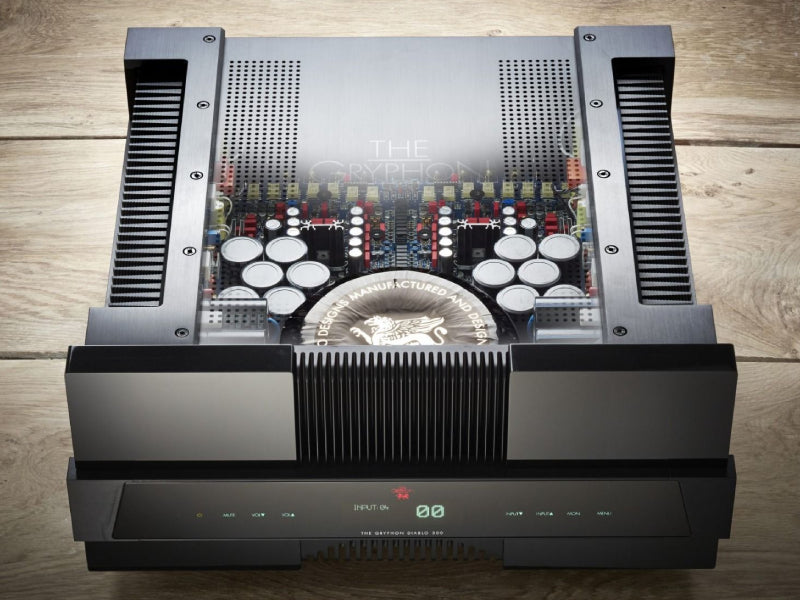 Gryphon Audio Diablo 300 Integrated Amplifier
Doug Brady HiFi
Pickup also available, usually ready in 1 hour
Kingsway Studios
Kingsway North
Warrington WA1 3NU
United Kingdom
+441925828009
Doug Brady HiFi (Warehouse)
Pickup also available, usually ready in 2-4 days
Kingsway Studios - Warehouse
Kingsway North
Warrington WA1 3NU
United Kingdom
+441925828009
Our never ending hunt for the best Audio electronics has led us to Gryphon Audio and this the Diablo 300 Integrated Amplifier. At first glance the large black brushed aluminium chassis takes you a few seconds to appreciate, its shear size and weight lets you know you are in for something special.
Like few audio components, Gryphon Diablo 300 with its vast reserve of stable power, ensures speed and precision whilst keeping musical strands and layers distinct, yet cohesive. 
In designing the Diablo 300, the Gryphon crew were able to draw heavily on concepts, components and technological breakthroughs that emerged during the evolution of the much lauded Gryphon Pandora preamplifier and Mephisto power amplifier.
The ultra-transparent, fully balanced volume attenuator topology fully exploits the two balanced inputs. Unlike the vast majority of solid state volume controls that typically introduce dozens of resistors in the signal path, the Diablo 300 employs no more than two for any given level setting.
The extreme wideband frequency response of the Diablo 300 extends from 0.5 Hz to 350 kHz and its prodigious 300 Watt (8 Ohms) power output capability represents a significant increase over the original Diablo. The extreme high current capability of the Diablo 300 allows it to double its output to 600 Watts in a 4 Ohm load and deliver a massive 950 Watts into 2 Ohms.
As these numbers confirm, the Gryphon Diablo 300 will remain rock solid when confronted with even the most viciously reactive loudspeaker loads.
Diablo 300 maintains a power reservoir capacity of 68,000 microFarad and employs local active shunt regulators for superior noise suppression compared to the Zener diode regulated low-voltage supplies of the original Diablo.
Because it operates without negative feedback, the Gryphon Diablo 300 avoids both the intrinsic time-delay caused by sending the output signal to the input for a comparator loop and the resulting intermodulation distortion between time-offset signals.
Further highlights include massive, overkill power supplies, high Class A/B bias, state of the art audiophile components throughout, mounted on military specification dual- and four-layer printed circuit boards with virtually no point-to-point wiring.
Diablo 300 utilises new, low-capacitance pre-driver transistors and increased current in the voltage amplification stage for extended bandwidth and increased slew rate. The wire-wound emitter diodes in the original Diablo output stage have been upgraded to non-inductive types.
The power supplies for various amplification stages employ only polypropylene coupling capacitors in parallel with high-grade electrolytic capacitors.
To dissipate heat generated by the increased power of the Diablo 300, the unit is fitted with twice as much heatsink area as its predecessor. The highly efficient recessed heatsink array is cleverly integrated into the smooth exterior for a stylish statement that takes the Diablo 300 architecture well beyond the realm of undistinguished laboratory styling common to so many High End audio components.
Vinyl and Digital Option
At the time of original purchase or as the need arises at a later date, Gryphon Diablo 300 can be fitted with a specially designed Gryphon DAC PCM/DSD module based on the innovative, award-winning Gryphon Kalliope digital-to- analogue converter. The module adds five digital inputs (USB, balanced AES 115 Ω, optical and dual S/PDIF 75 Ω). USB can process PCM up to 32-bit/384 kHz as well as DSD (Windows OS up to DSD512, Mac OS up to DSD128, Linux OS up to DSD128 DoP).
The remaining digital connections can handle PCM up to 24-bit/192 kHz.
This future-proof digital module is ready for any current or foreseeable high resolution digital format.
And, in the finest Gryphon tradition, the Diablo 300 offers the option of an exceptional MM/MC phonostage for the dedicated enthusiasts who continue to enjoy the musical treasures etched in the grooves of the long-playing, black vinyl disc.
SPECIFICATIONS
2 x 300W (8 Ohm), 2 x 600W (4 Ohm), 2 x 950W (2 Ohm)
True Dual Mono configuration
Zero negative feedback
Microprocessor-controlled 43-step fully balanced relay volume attenuator for best sonic performance based on a minimalist contingent of ultra-precision resistors
Ultra-short signal path
Minimal internal wiring
Military spec. dual-layer and four-layer printed circuit boards with up to 105 micron copper traces
Dual Mono Holmgren toroidal transformer with vacuum treated core and windings to virtually eliminate mechanical noise
PCB-mounted sockets eliminate wiring and shorten signal path
New, high-speed, discrete single-ended Class A input buffer for best possible sonic performance
Gold-plated Swiss Neutrik XLR sockets for two balanced sources
Gold-plated phono sockets with Teflon insulation for 3 inputs and 2 outputs
Fixed-level AV throughput for uncompromising integration with surround preamplifier
Input level matching to prevent abrupt level changes
Large Vacuum Fluorescent Display for easy legibility
Adjustable display lighting (100%, 75%, 50%, 25%, Off)
Backlit touch-sensitive front panel controls
Optional MM/MC phonostage module
Optional PCM/DSD DAC module with one USB, 2 x SPDIF, 1 AES and 1 optical input
12V DC link input and output
Flash memory upgrades via key fob
Local shunt regulators for optimal noise suppression
Non-invasive protection system
Infrared remote control
Input for external iInfrared receiver
Standard power consumption: less than 0.5 W, conforming to latest EU standards
EU CE approval
Designed and built in Denmark
Free Delivery*

Free next working day delivery

When you spend over £75. We will send you a tracking number where DPD will give a one hour delivery window. Services available Monday to Friday (excluding public holidays) to most mainland UK addresses for in stock items ordered before our cut-off time at 3:30pm. Terms apply.

Free Saturday delivery 

When you spend over £299. We will send you a tracking number where DPD will give a one hour delivery window. Services available to most mainland UK addresses for in stock items ordered before our cut-off time on Friday 3pm. Terms apply.

Free Sunday delivery 

When you spend over £299. We will send you a tracking number where DPD will give a one hour delivery window. Services available to most mainland UK addresses for in stock items ordered before our cut-off time on Saturday 2pm. (sunday delivery location) Terms apply.

CLICK & COLLECT  

Some of our manufactures request for there items not to be sold on line for these items our delivery service may not be available in curtain locations so please call to order 01925 828009

Remote locations

Standard next day delivery is free for all orders to most UK mainland addresses. All other delivery prices are determined by the destination, the service chosen and the value and weight of your order. Addresses in the Scottish Highlands, offshore, Northern Ireland & Ireland may incur additional delivery costs, depending on the items ordered.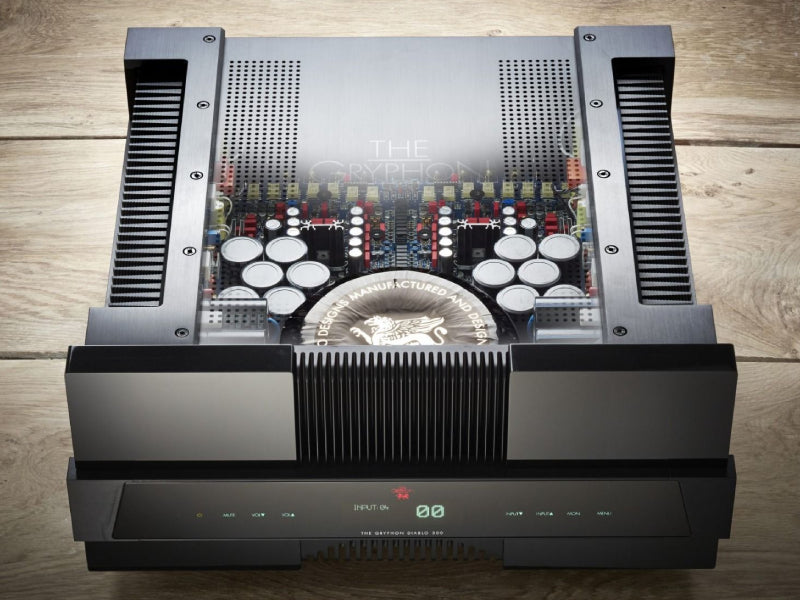 Gryphon Audio Diablo 300 Integrated Amplifier
Sale price

£16,500.00
Regular price
Choose options