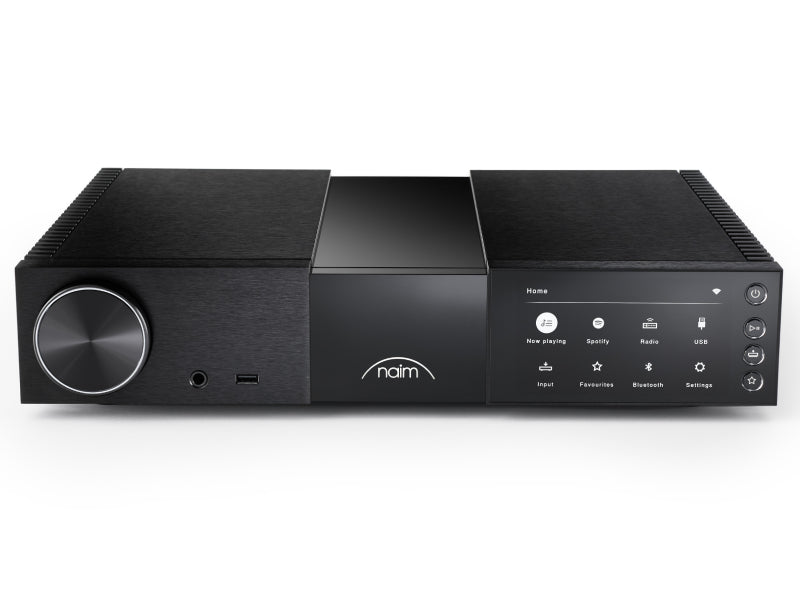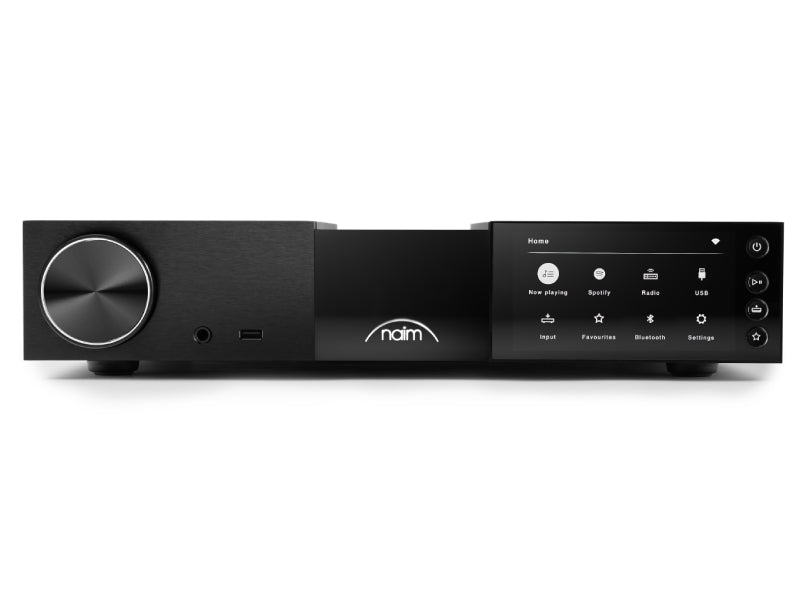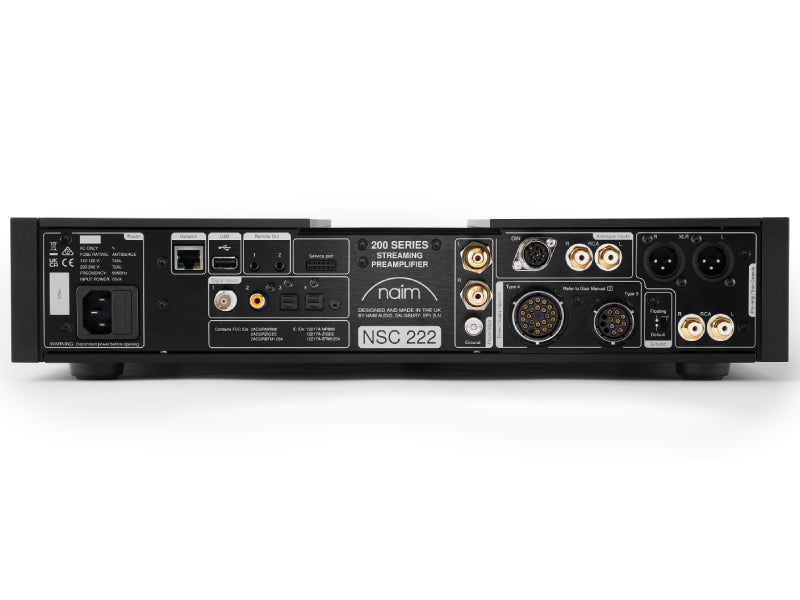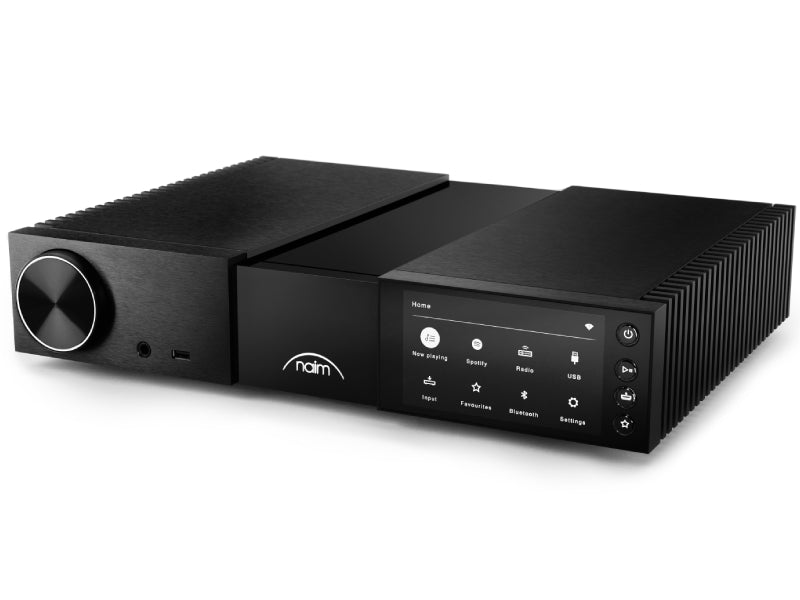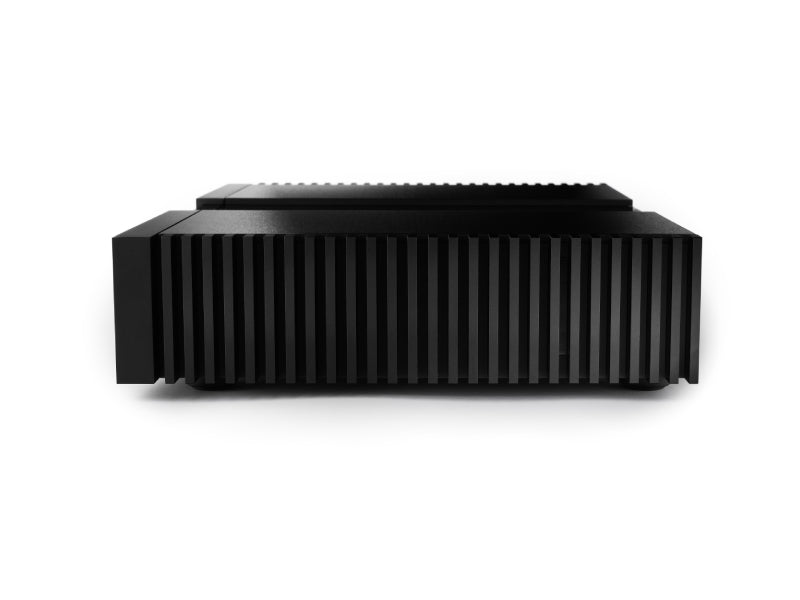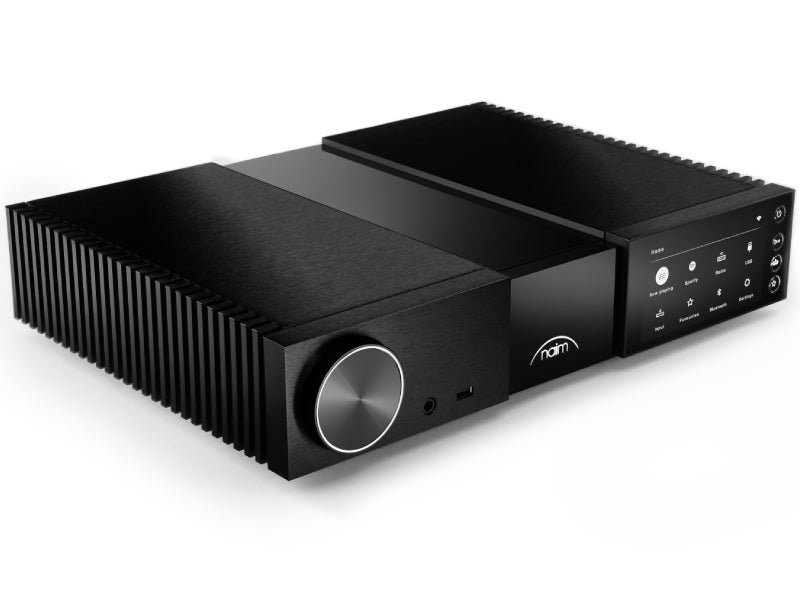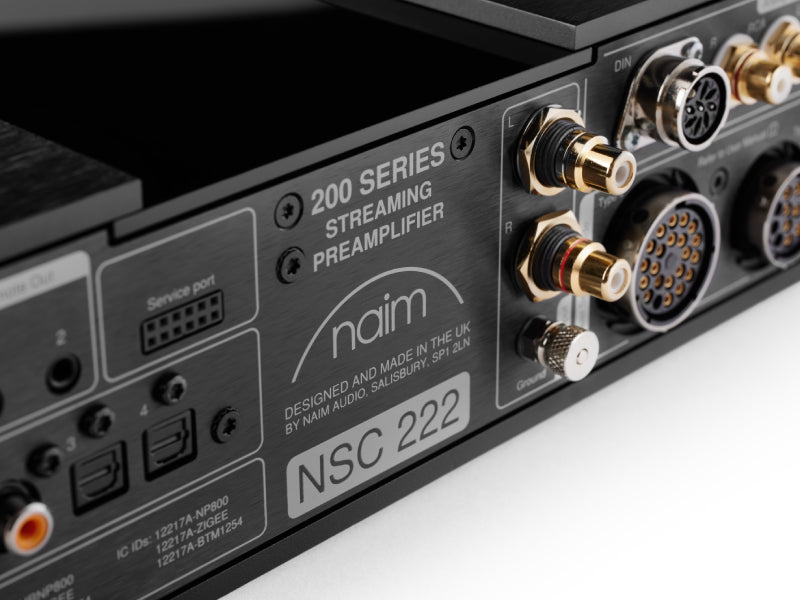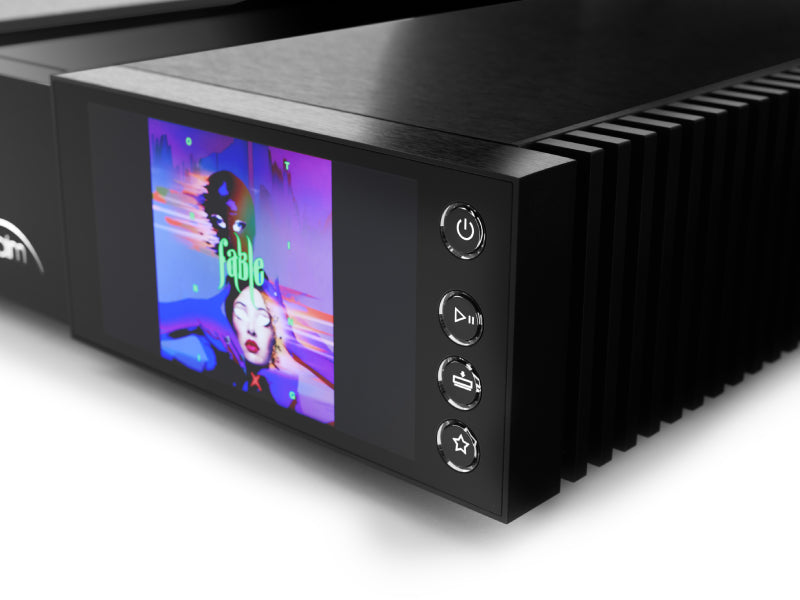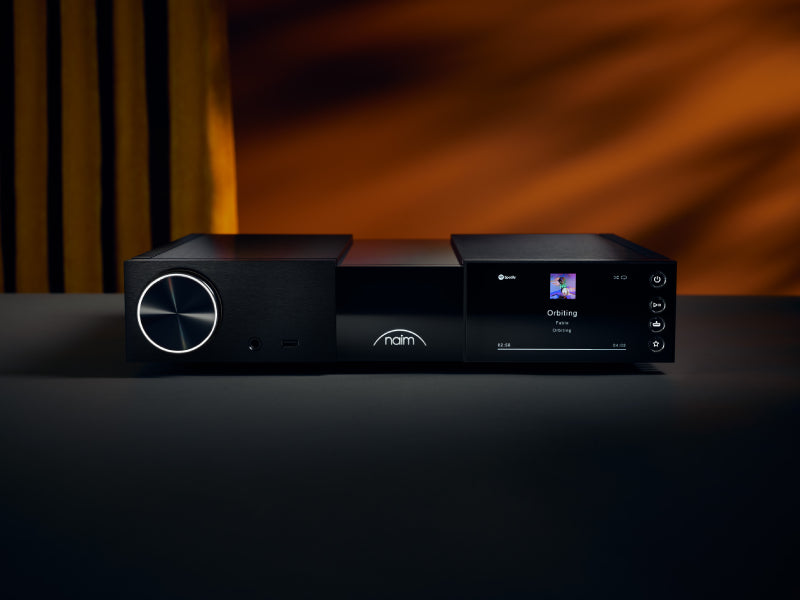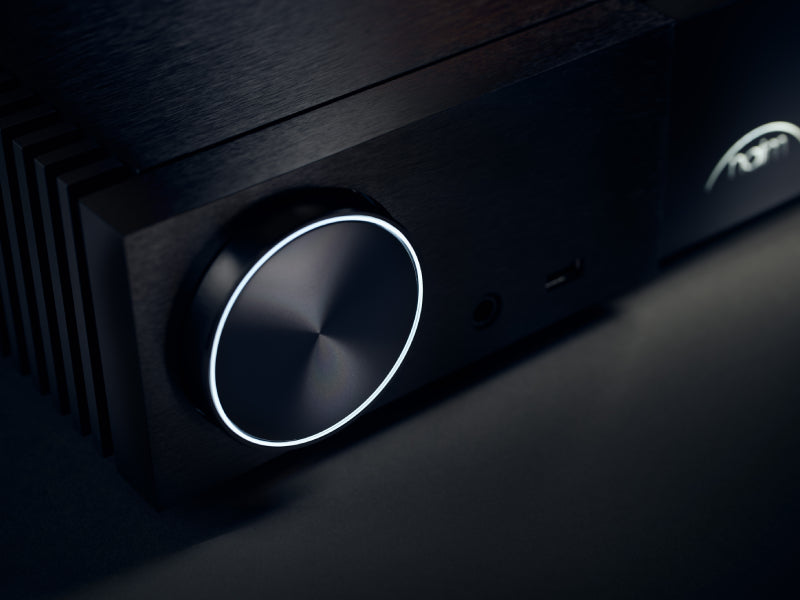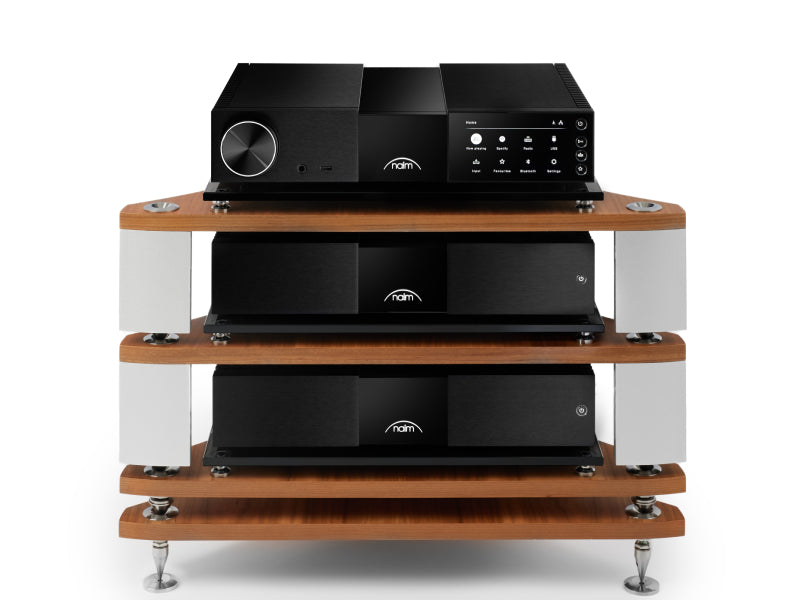 Naim NCS 222 streaming preamplifier
Sale price

£5,699.00
Regular price
(/)
Orders ☎ 01925 828009
Introducing the new Naim Classic 200 series. The Naim NSC 222 is a multi-talented streaming pre-amplifier that lets you keep things simple with without compromising on musical quality. Designed, precision engineered and made in the UK, this new design features exceptional streaming performance from Spotify, TIDAL, Qobuz, Apple Music, a world of internet radio and more, with support for bitrates up to 32bit 284kHz.  Partner the NCS 222 with the new NAP 250 power amplifier for the ultimate 'just add speakers' system. 
Easily control
The NSC 222 is fully controllable via the Focal & Naim App, the smart Zigbee remote-control handset (no line of sight required) or via the unit itself: the illuminated volume control is a joy to use.
Vinyl Enthusiast 
The NSC 222 has an integrated MM phono stage.
A headphone fan
The NSC 222 features Naim's latest headphone technology as featured in the multi-award-winning Uniti Atom Headphone Edition, for a sublime solo-listening experience. Everything you're enjoying listening to is beautifully displayed on a larger, 5.5" full-colour screen.
Upgrades
NPX 300 power supply
Take your musical experience to the next level with the NPX 300 power supply: an instant upgrade for the NSC 222 streaming pre-amplifier. It disables the internal power supply – immediately reducing the noise floor further still – and provides superior, cleaner power
Key points
Statement volume control architecture using reed relays. Premium sound quality of fixed resistor volume control, providing precise channel balance. This miniaturised version of the Statement volume control uses super smooth fly-by-wire optical encoder with precision ball raced bearing.

Reed relay input switching

Single ended discrete transistor class A input buffers and filter circuits; using hand soldered polystyrene capacitors.

Built in high quality MM phono stage

5.5 inch colour display • Configurable inputs: Input sensitivity pre-set, naming, AV bypass mode and unused input disabling.

Uses Naim's latest NP800 streaming card with LVDS balanced digital signals for low noise. Stream internet radio stations, music from Spotify Connect, Apple Music, Tidal (and Tidal Connect), Qobuz, AirPlay 2, Chromecast, UPnP servers, USB attached storage and Roon ready.

aptX Adaptive Bluetooth

App control continuity from Mu-so through to Classic range.

Multi-room capability with other Naim streaming products (right up to Classic range and 500 Series).

ZigBee RF bi-directional remote control, line of sight not needed, volume changes reflected on the remote.

Dual optical 3.5mm inter-product communications for synchronised standby and lighting, compatible with the new NAP250 power amplifier.

Twin fixed frequency (44.1kHz and 48kHz based sample rates) master clocks for ultra low jitter. Runs in clock master mode for streaming services.

DSP RAM buffer for SP/DIF inputs, eliminates jitter caused by SP/DIF modulation (4x SP/DIF inputs).

Naim's proprietary DSP 705.6kHz/768kHz integer oversampling filter.

PCM1791A DAC (running in external filter mode) followed by discrete transistor class A op-amps and filters. Custom polystyrene ultralow dielectric absorption Post DAC filter components.

PSU upgrade with NPX 300 via two Burndy cables (one digital and one analogue).

0.5W standby power Using two internal power supplies; one is a high quality audiophile linear type, based on a large toroidal transformer. The other is a highly efficient SMPSU for 0.5W power consumption in standby during standby mode.

Galvanic isolation of control and audio circuits
A unique streaming platform
NSC 222 incorporates the very latest Naim streaming platform. Made by our experts in Salisbury, it sets new standards in terms of its prowess, functionality and ease of use. It is designed to offer true Hi-Fi performance, with the legendary Naim sound. Play all your favourite radio stations non-stop, as well as any music you choose from Spotify Connect, Apple Music, TIDAL, TIDAL Connect, Qobuz, AirPlay 2, Chromecast, UPnP™ servers, USB key, Roon Ready, and more.
Easy App control – in one room or many
The Naim App – available for Apple and Android devices – makes it simple to control your NSC 222, and even link up other music systems around your home into a stunning multi-room set-up. Use the App to access all your music, including your favourite radio stations, streaming services and playlists, and explore artist discographies and biographies.
Simple and enjoyable to use
The NSC 222 is very simple to use – you can easily control it using the Focal & Naim app, available on iOS and Android, but also with the Zigbee smart remote control supplied. Of course, you can also access many features via the NSC 222 itself, and its backlit volume button. For your listening pleasure, the 5.5" colour screen displays the tracks played.
Under the guidance of our Technical Director responsible for electronic products, Naim's engineers have developed simple but elegant circuits, combined with our acclaimed and high-performing DR technology, guaranteeing the stable and fluid power supply so essential for superior performance. Our teams opt for the highest-quality components and perform ultra-precise measurements for an uncompromising result.
Naim products are designed to be both contemporary and timeless. Our creations forego any unnecessary decoration that does not contribute to performance targets or add to the sound quality. The design of the NSC 222 streamer and preamplifier combines extreme precision, impressive functionality, sleek design and innovative materials to make it easy and enjoyable to use. 
Naim founder, Julian Vereker, immediately understood the many benefits of aluminium as a material for wrapping Naim electronic components. He knew that delicate audio components are very sensitive to the effects of magnetic fields, unstable temperatures, unwanted vibrations, etc. While other manufacturers were bending thin sheets of steel, Naim used thick plates of aluminium.
The Naim Classic range maximises this highly technical and durable approach, with aluminium housings rivalled only by Statement, our flagship product. Naim chose a superior-quality aluminium, which optimally combines thermal and microphonic properties. The front panels are treated with solid 20mm-thick aluminium billets; heat sinks frame the side panels and 5mm plates cover the top and bottom surfaces of the products. The aluminium is brushed, sandblasted and anodised to guarantee unalterable beauty throughout the product's life. The New Classic range can be immediately distinguished with one look and one touch, before the first note of music even plays.
Specifications 
Audio Inputs
USB

2 x USB Type A socket (front and rear - 1.6A charge)

Digital (S/PDIF)

2 x Optical TOSLINK (up to 24bit/96kHz)
1 x coaxial RCA (up to 24bit/192kHz, DoP 64Fs)
1 x coaxial BNC (up to 24bit 192kHz, DoP 64Fs)

Audio Input

1 x moving magnet phono
1 x 8-pin DIN (compatible with 5-pin DIN cables)
1 x RCA stereo pair
Line level inputs (RCA/DIN): Impedance 47k, 2.2V typical, 7.5Vrms Max
8 pin DIN has +/-18V for compatible external phono stages such as Solstice NVC TT
Compatible with 5 pin DIN
MM phono: 47k/470pF, 5mV, 23dB overload (75mV max)
Audio Outputs
Distortion

MM: < noise floor
Line: 0.0025% @2.2V input volume at 0dB, 1kHz
(Line: 0.015% @2.2V input volume at 0dB, 20kHz)
Digital: 0.0035% @0dBFS volume at 0dB, 1kHz

Digital level

2.1V at 0dBFS volume at 0dB

Audio Outputs

Analogue
1 x XLR pair (Stereo XLR balanced impedance 7Vrms max)
1 x RCA pair (Stereo RCA 7Vrms max)
1 x 6.35mm headphone jack (Headphone 1.5W into 16)

Crosstalk

MM: 90dB at 1kHz, volume at 0dB
Line: 90dB at 1kHz, volume at 0dB
 (Line: 70dB at 20kHz, volume at 0dB)
Digital: 90dB at 1kHz, volume at 0dB

Analogue

Pre-amplifier at max volume 15.5dB
Phono stage MM 40dB

Signal-to-Noise Ratio

MM 80dB ref 5mV A-wtd volume at 0dB
Line 104dB ref 2.2V A-wtd volume at 0dB
Digital 102dB ref 0dBFS A-wtd volume at 0dB

Frequency Response

MM: -3dB at 10Hz, RIAA +/-0.1dB
Line: 3Hz to 40kHz -3dB
Digital: 3Hz to 27kHz -3dB
Connectivity

| | |
| --- | --- |
| Network | Ethernet (10/100Mbps), Wi-Fi (802.11 b/g/n/ac) |
Formats
Audio Formats

WAV - up to 32bit/384kHz
FLAC and AIFF - up to 24bit/384Hz
ALAC (Apple Lossless) - up to 24bit/384Hz
MP3 - up to 48kHz, 320kbit (16 bit)
AAC - up to 48kHz, 320kbit (16 bit)
OGG and WMA - up to 48kHz (16 bit)
DSD - 64 and 128Fs
M4A - up to 48kHz, 320kbit (16 bit)
Gapless playback supported on all formats
Physical

| | |
| --- | --- |
| Weight | 24.25lbs (11kg) |
| Dimensions (HxWxD) | 35/8x17x121/2" (9.15x43.2x31.75cm) |
Power
Mains Supply

115V or 230V, 50/60Hz

Power Consumption

Typical use consumption:  25W
Network standby mode consumption: <2W
Standby mode consumption: <0.5w
Product Type

| | |
| --- | --- |
| Type | Preamplifier |
User Control
App Control

App control (iOS and Android), bi-directional ZigBee remote and front panel
Optical 3.5mm output for synchronised control of compatible products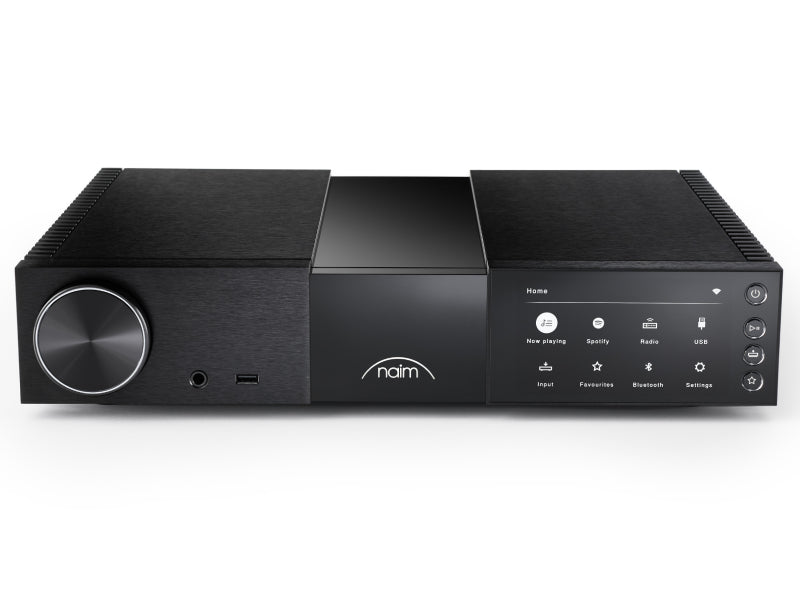 Naim NCS 222 streaming preamplifier
Sale price

£5,699.00
Regular price
Choose options